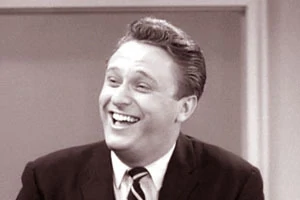 Lennie Weinrib was an absolute legend, and he will always remain in the memory of his fans and movie lovers. He was a fantastic comedian, writer, and also a sensational voice actor.
Wife and Cause Of Death
He was married to his wife, Sonia Iris Dagach. The couple lived a great life together.
The couple had married in 1983, and they remained together till the last breath of Lennie.
He had children too, and their names are Linda Weinrib and Heidi Weinrib.
The main reason of his death was a stroke. He passed away near his home.
He passed away in Santiago, and this lies in Chile.
His daughter Linda Weinrib confirmed his death. He had retired from the show business and was living in Chile.
Chile is the native country of his second wife, Sonia.
Movies and TV Shows
He appeared in a lot of movies, and he voice acted in a lot of films as well. He gave his voice for a movie called Lidsville, and the character he voiced was Admiral Scuttlebutt.
He also voiced a character called H.R Pufnstuf in a movie called The Krofft Superstar Hour. His voice works in Barnyard Commandos were terrific too.
Other movies that he has voiced include the likes of Foofur, Fred Flintstone and Friends, Space Cats, Space Stars, The Addams Family, Adventures of the Gummi Bears, The New Adventures of Batman – Joker, Clayface, Mr. Freeze and The New Scooby and Scrappy-Doo- Show.
He became a part of several live-action shows. He appeared in The Dick Van Dyke Show, and he was imposing in the front. He also appeared in My Favorite Martian in 1964, and he appeared as Dentist Dr. Herbie Little in the program.
Other live-action shows to his credits are My Favorite Martian, Adam 12, The Musters, and Emergency!.
He was a part of excellent movies. He appeared as Green-Eyed Monster of Jealousy in a film called Not with My Wife; You didn't come in 1966. He appeared as Prine Abadada in Bugs Bunny's 3rd Movie: 1001 Rabbit Tales in 1982, and his work as State Coach in The Strongest Man in the World was brilliant too.
He has appeared in commercials as well. He has given voice for a character Captain Crook in McDonald's McDonaldland. He also appeared in Time for Timer and Cookie Crisp.
Wiki of Lennie Weinrib
He was born in the year 1935 on the 29th of April in The Bronx, New York.
He passed away on the 28th of June 2006 at the age of 71.
Updated On Thu Sep 10 2020 Published On Tue Jun 04 2019 By paper-boat