Laurence Py is the proud mother of Serie A club AC Milan and the France national team left-back, Theo Hernandez.
She was married to a footballer
Py was married to Jean-Francois Hernandez, a former footballer who played as a central defender.
From their marriage union, they gave birth to their two sons, Lucas and Theo.
At first, they welcomed Lucas, and 15 months later, they welcomed their second son Theo. Jean-Francois began his career at Toulouse.
He then played for Sochaux and Marseille before he moved to Spain with Compostela in 1998 at the age of 30.
He hung up his boots in 2002 at the age of 33 with Rayo Vallecano. Py and her husband are no longer together.
They got separated nearly two decades ago.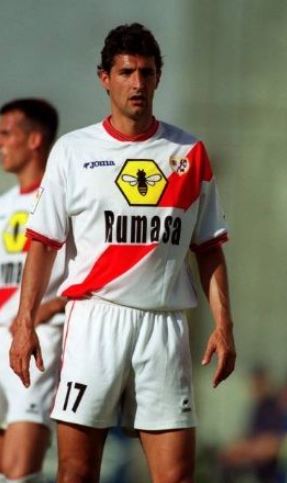 Her husband left her alone to look after their two sons
Soon after hanging up his boots, her husband abandoned her and their two sons and never tried to come in contact with them.
He left them for Spanish TV star Sonia Moldes.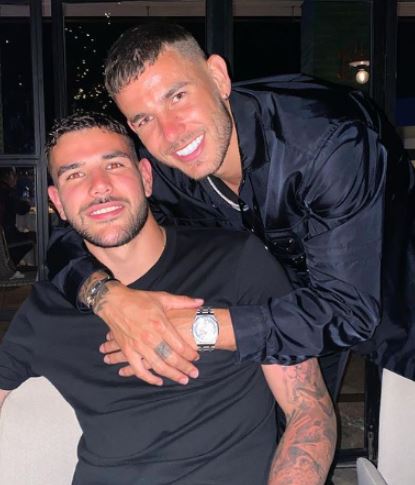 During an interview in 2019, Lucas opened up about the complicated childhood they endured after their father became out of contact and confessed to not seeing him for over 16 years.
He admitted that growing up without a father was tough.
Though he used to think about where his father could be while he was young, as he grew up, he thought about himself and his life because it became clear to him that their father would not have left them if he had loved them.
And if he did not love them, then it was better he left them, he added.
He also expressed he feels lucky that his mother managed to fill both parental roles and did a fine job raising him and his brother.
Lucas said he and his brother had a complicated but beautiful childhood and felt protected in the arms of their mom and grandparents, who financially supported them so they could live in a house and go to a better school.
He says his grandfather is like his father, and his grandmother is his second mother.
Py says Lucas and Theo are her sons first and sportsmen second. For her, both of her sons are equal.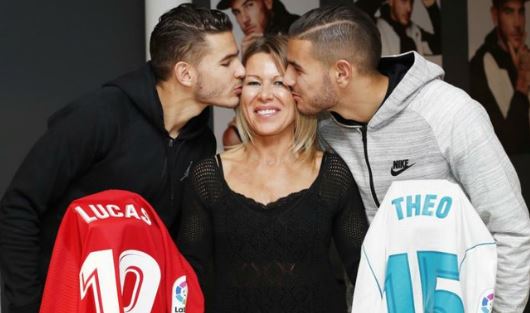 The sacrifice she made to get their sons to the top
Py realized that both of her sons were gifted with footballing talent and could be football players when Atleti told her that her sons could go far and had a lot of skills.
In an interview, Py said when her husband left her, she wanted her sons to play sports, too, so she registered them in the club, which was close to her gym.
She also had to raise two kids as a single mom, which was not easy, but she always did everything to ensure they were in the best possible condition.
She was a beautician and worked from 10 a.m. to 8 p.m., and if there had been a dad, they could have shared all this, she said.
She had to do everything on her own since her whole family was in France.
According to her, as soon as she was at work, she thought about the program of the day and watched the time so that her sons would not miss training or go elsewhere.
It was a lot of time waiting.
It would sometimes be too hot and sometimes too cold, but she stayed with them all the time because she knew that's what her sons wanted to do.
Theo wants to win World Cup for France, and his brother
Theo scored his first goal for France in just the fifth minute of their 2022 FIFA World Cup semi-final against Morocco.
With a 2-0 victory over Morocco, France will be heading into Sunday's title match against Argentina.
Theo aims to win World Cup for France as well as for his brother Lucas who was unfortunately ruled out after suffering a ruptured anterior cruciate ligament(ACL) 13 minutes into the first group match against Australia.
Theo substituted his older brother.
Theo, in an interview, said his brother's injury was very bad news for them, and it was not easy for his brother either.
He has been talking with his brother on the phone ever since he left Qatar.
He also said he wanted to play every match because he wanted to bring the trophy back to his brother.
Net Worth
Her net worth, as of now, is currently under review.
We now have the net worth of her son Theo Hernandez, who has amassed lavishing income from his stunning football career.
His net worth is estimated to be around $10 million.
Age
Her exact date of birth is currently under review, but she celebrates her birthday on 20 May.
For Amazing Articles Of Your Favorite Celebrities,
Stay Tuned To vergewiki
Updated On Wed Feb 01 2023 Published On Fri Dec 16 2022 By Sabina