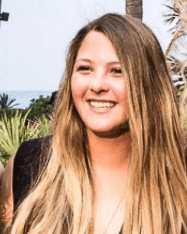 Facts of Kira Bonder
| | |
| --- | --- |
| Full Name | Kira Bonder |
| First Name | Kira |
| Last Name | Bonder |
| Profession | Celebrity Kid |
| Father Name | Steve Bing |
| Mother Name | Lisa Bonder |
| Mother Profession | professional tennis player |
| Gender Identity | Female |
| Sexual Orientation | Straight |
| Horoscope | Pisces |
| Sibilings | Damian Hurley and Taylor Jennings Kreiss |
| Date of Birth | March 9 |
Kira Bonder is a child celebrity who is best known as the daughter of a retired professional tennis player, Lisa Bonder.
Shocking News About Father's Suicide
The filmmaker and philanthropist Steve died at the age of 55 on June 22, 2020, on Los Angeles, California, United States.
He died by jumping from the 27th floor of his apartment at Century City building. According to the law enforcement sources, Steve had jumped around 1 p.m. on Monday.
At first, the Los Angeles Police Department did not confirm that the person who died was Steve but later, it was confirmed when the description of the person matched to that of Steve.
He was pronounced dead at 1:10 p.m.
He has said to have been battling depression due to the lockdown caused by COVID 19. Lack of social contact during this lockdown period made him suffer, even more, leading him to jump off a building.
After the news about the death of Steve broke out, many people started paying tribute to him.
Former American President Bill Clinton, who had a good relationship with Steve in the past, made the following tweet in the memory of his beloved friend.
His ex Elizabeth Hurley also posted a picture of her and he when they were together. She has also mentioned how happy they were when they were together.
She mentioned that she last spoke to him on their son's 18th birthday, which was on June 10, 2020.
His son Damian Hurley also took to social media to share his grieve thanking everyone who reached out following the devastating news.
They also mentioned that it is a very strange and confusing time for him.
Gone Through A Lot, Still An Angel
She has gone through a lot in her life, but she has never stopped smiling.
Here is an adorable picture of her. She is wearing a pink floral dress and is giving her a million-dollar smile.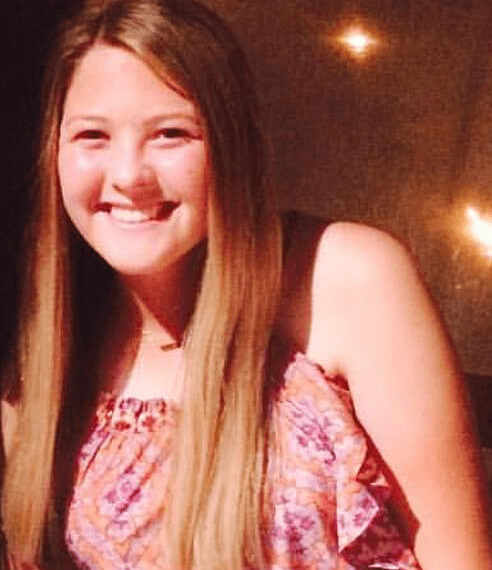 She loves sports, and horse riding is one of her favorite hobbies.
Here is a beautiful picture of her riding a horse.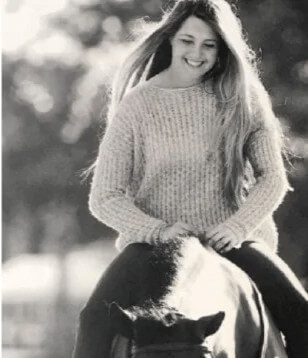 Who are her parents? How did they meet?
She was born to parents Lisa Bonder and Steve Bing. Her parents are not married yet. In July 1997, her mother was invited to meet Steve and a friend for drinks at the Bel-Air Hotel.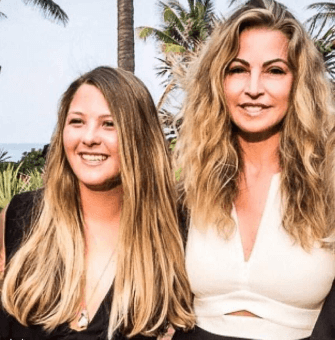 In the middle of the meeting, both Lisa and Steve slipped away to have s**. Ms. DuPont, a friend of her mother, said that the two of them had been having s** for several weeks. It was her mother who told all the details to Ms. DuPont.
Was her mother ever married? Who was her husband?
Her mother was married two times in the past. Firstly, she was married to Tom Kreiss in 1988.
However, their relationship did not last long as she divorced her first husband to get married to billionaire Kirk Kerkorian.
The couple exchanged wedding vows in 1999. According to sources, she married him just for his money. The pair was together just for 28 days, and then they got separated.
Following their separation, she got pregnant and claimed that Kirk was the father of the child. Hence, Kirk paid $100k per month in child support.
Additionally, he was also forced to establish a $7 million trust for Kira.
How was her biological father confirmed?
According to her mother, she was the daughter of a business tycoon, Kirk Kerkorian. However, Kirk denied the claim of her mother saying that he was infertile.
He also mentioned that Kira was born as a result of an affair with her former boyfriend, Steve Bing.
To prove his point, he hired a private investigator named Anthony Pellicano, who found a piece of dental floss from the trash of Steve.
The tiny strand was then sent for DNA testing, which proved that Kira was Steve's daughter.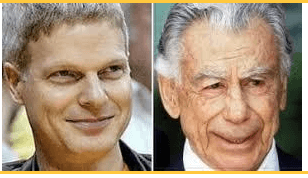 Despite knowing the truth, Kirk raised Kira as her daughter until she was eight years old.
In the middle of a custody dispute, her mother admitted that she faked the DNA paternity test by using a sample from Kirk's other daughter, Tracy.
Her Siblings
She has one half-brother from her father's ex-girlfriend, Elizabeth Hurley. The name of her brother is Damian.
Initially, her father denied that Damian was his son. In the paternity battle, he gave a DNA sample, which proved that he was the father of Hurley's son, Damian.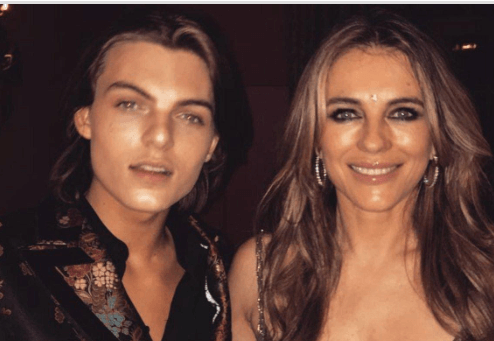 Did her dad spend $600 million on women, movies, and gambling?
Many of you might not know, but several years ago, Heidi Fleiss, a former Hollywood madam, had a conversation with Steve where she said to him that the common acquaintance of their worth was $50 million.
She recalls how Steve, at that time, half-joked and told that if he was only worth $50 million, he could kill himself.
As mentioned, Steve killed himself as he was suffering from depression and financial woes after finishing the $600 million that he had since he was 18 years old.
After he died, it's stated that he had a total of $300,000 as liquid assets.
To this, Steve's good friend Alana Hamilton says that if this news is true that he spent his money, the lady claimed it as being remarkable.
As per his friends, he went through his fortune with Kamikaze abandon, and also being engaged and investing in playboy pursuits that had d*ugs, gambling, and women.
Late. Steve dated numerous A-list celebrities, and as per many sources and Heidi, Steve loved prostitutes.
Besides that, he had invested a bundle of cash in philanthropy and fighting paternity suits. A Hollywood insider also claimed that the late Steve spent a lot on movies and political stuff.
Also, back in the year 2008, Steve alone had donated the amount of $25 million to Clinton Foundation.
Also, he used to raise a total of $100 million in an hour, sharing to people that he had invested worth 10 million, and also they should actually do the same.
As per ABC News, too, Steve had invested a total of $50 million in the failed campaign for Proposition 87, which is basically a 2006 California ballot initiative that sought to tax oil production.
Also, Steve had bought a sculpture by Bob Dylan, which was established from tractor parts.
It's stated that the other piece nearly was $85,000. Coming to his family, he originally belongs to New York but was raised in LA.
His mom was a nurse, and his dad was a doctor. His grandfather named, Leo Bing, is recognized as being one of the early 20th century foremost real-estate developers.
Well, he is the man that built up the Drake and Gramercy Park Hotels and also many dozens of luxury apartment buildings in Manhattan.
Her Net Worth
She is too young to have a net worth of her own. However, her father, Steve, has a jaw-dropping net worth of $600 million.
He has garnered such a massive net worth through his career as a businessman and a film producer.
How Did Steve Make Money?
The primary source of income is the earnings from his company Shangri-La Business Group and his career as a film producer.
His company deals in property, construction, entertainment, and music.
As a producer, he has produced a lot of movies, including Kangaroo Jack, Get Carter, Beowulf, and The Polar Express.
Below is a table that highlights the details about his movies:
| | | |
| --- | --- | --- |
| Movie Name | Budget | Box Office Collection |
| Kangaroo Jack | $60 million | $88.9 million |
| Get Carter | $63.5 million | $19.4 million |
| Beowulf | $150 million | $196.4 million |
| The Polar Express | $150 million | $286 million |
Trivia
She celebrates her birthday on March 9 every year.
She does not have any dating history. As of now, she is focusing on her studies.
We cover most of the information about Kira Bonder as it is difficult to find on other wiki sites.
Stay tuned to vergewiki
Updated On Sat Aug 20 2022 Published On Mon Mar 16 2020 By paper-boat