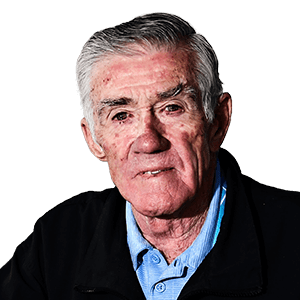 Ken Rosewall is an absolute legendary tennis player, and he has created everything possible and has achieved everything possible. He ranked top during his playing age as an amateur and professional tennis player. He won a whopping 23 tennis Majors, and his title cabinets included 8 Grand Slams singles titles.
He has an arena named after him, and recently it got a roof update worth 50.5 million dollars.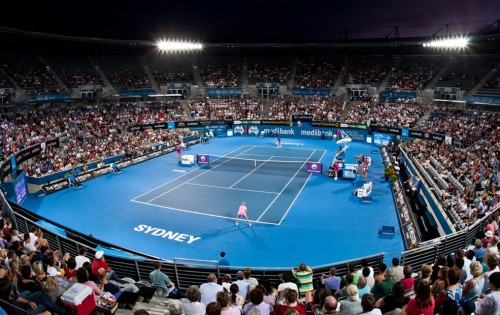 Ken Rosewall's wife and children
Ken Rosewall had no problems in his personal life. He is married to his wife Wilma Mclver, and the couple has come a long way.
He has a son as well, and his name is Glenn Rosewall. The couple got married in the year 1956, and till now, they are going pretty strong, and there are no rumors of their divorce.
Here is a photo of the couple, and they still look great together.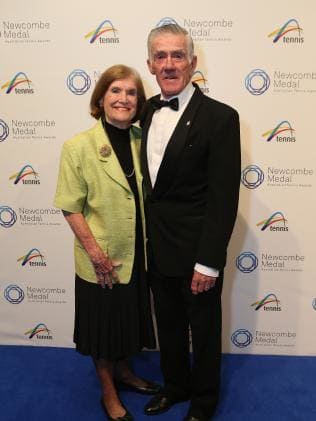 Net Worth and Salary
Ken Rosewall's exact net worth is not known right now, but it is undoubtedly in millions of dollars.
Career and Achievements
Ken Rosewall has won 133 titles in his crazy and is a tennis god. Arena and tennis courts are named after him. Here is a picture of his legendary shoes.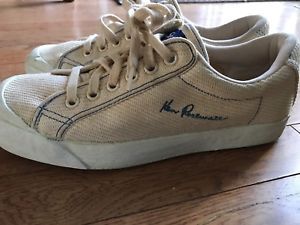 He won the Australian Grand Slam Singles for four years, and it was in the year 1953, 1955, 1971, and 1972. He won the French Open in 1053 and also in 1968. He won the U.S Open in 1954, 1956, 1970, and in 1974.
There are several other titles that he has won in his career. He won WCT Finals in the year 1971 and also in the year 1972. He won the French Open in the year 1958, 1960, 1961, 1962, 1963, 1964, 1965, and 1966.
His doubles record is fascinating too. He won Australian Grand Slams Doubles in the year 1953, 1956, and also in 1972. He also won French Open Grand Slam in 1953 and even in 1968. He won the mighty Wimbledon Grand Slam Doubles in 1953 and 1956. He also won U.S Open Grand Slam Doubles in 1956 and 1969.
His Grand Slam Mixed record is fascinating too. He won U.S Open Grand Slam Mixed Doubles back in the year 1956. He was unbeatable in his prime and bagged titles to tiles. He has won Davis Cup in 1953, 1955, 1956, and also in 1973.
Ken Rosewall was born in the year 1934 on the 2nd of November, and this makes his age 84 in 2019. He was born in a place called Sydney, which lies in Australia. He belongs to the Australian nationality.
He is not a very tall man, as he has an average height of 1.7 meters.
Updated On Wed Aug 05 2020 Published On Mon Apr 01 2019 By paper-boat