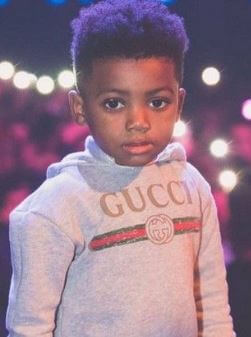 Kayden Gaulden is the eldest child of American rapper, singer, and songwriter YoungBoy Never Broke Again.
Kayden Gaulden's Parents And Siblings
Kayden Gaulden's father's name is Kentrell DeSean Gaulden, who is professionally known as YoungBoy Never Broke Again or NBA YoungBoy or simply YoungBoy.
He was born on October 20, 1999, on Baton Rouge, Louisiana, United States.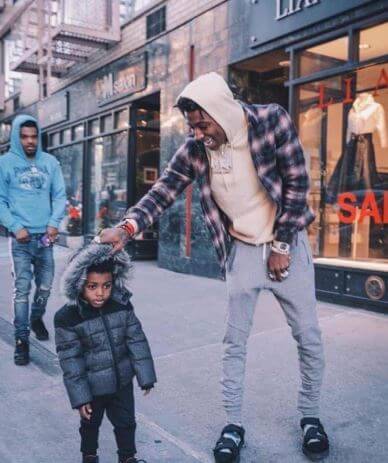 He is a popular rapper, singer, and songwriter who is popularly known for his song "Outside Today," "Bandit," and "Self Control."
Kayden's mother's name is Nisha, who is known for being the ex-girlfriend of NBA YoungBoy.
NBA YoungBoy was only 16, and Nisha was only 14 years old when they had Kayden.
Kayden has four siblings named Kamron Gaulden, Taylin Gaulden, Kamiri Gaulden, and Kacey Gaulden.
Kayden's brother Kamron Gaulden is also known as Baby K, and YoungBoy had stated that Baby K was not his biological son on June 2018.
YoungBoy took care of Kamron, thinking of him as his son, but after the DNA test, he found out that Kamron was not his biological son.
Despite that, YoungBoy will look after him, and he loves Kamron like he loves his other biological children.
Who Is Youngboy Never Broke Again Dating?
NBA YoungBoy is rumored to be dating a girl whose identity is not known.
He is rumored to be spoiling his girlfriend with a car as a video of him gifting a car to his current girlfriend's surface around the internet.
The video can be seen below.
NBA YoungBoy keeps on coming into the news for his relationship.
He was rumored to be in a relationship with Yaya Mayweather, who is the daughter of a professional boxer, Floyd Mayweather.
But NBA YoungBoy denied the rumor and said he was not dating anyone.
YoungBoy had five children from four different women, and none of them was his wife.
He had children from his affairs with a different woman. He also had an affair with Kaylyn, Jania, and many more.
He is said to have 12 girlfriends to date, and a fan even made a collage of all the girlfriends of NBA YoungBoy, which can be seen below.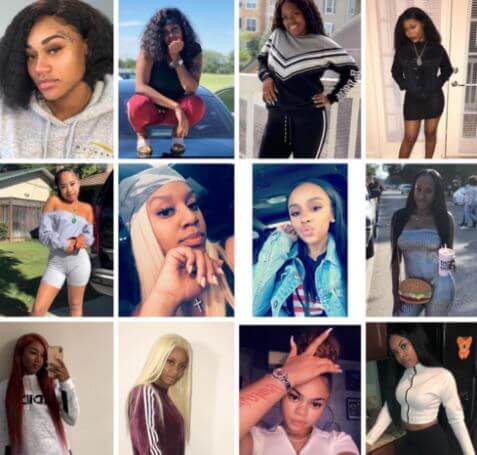 Despite having a successful career, YoungBoy seems not very lucky in love.
We hope he finds the love of his life, and someday we could see him get married and settle down.
Kayden Father Talking About Dropping Out Of High School
When Kayden Gaulden's father, NBA YoungBoy, was asked when he dropped out of High School and why. He responded that he dropped out at 9th because he was chasing his dream and was focused on it.
YoungBoy wanted to rap, so all he needs to do was to be able to read and to talk and perfect his singing.
On a query on having any thoughts about going back to High School, he instantly replied no. He further added; eventually, he might have to but not right now.
Talking about the jobs he had growing up, if he had any, he mentioned that he didn't have any job.
He stayed at home and read books from the library for six months and when asked how the experience was, was it like a juvenile, YoungBoy replied it was the best thing that happened to him as it helped him know his purpose.
He explained how he wrote at least twenty-five songs with no beats. It used to be on his head; he used to write it down. It was his life before fame.
The songs were all basically about how he was feeling mostly about juvenile and juvenile jail type rap.
The host candidly asked him about what was the worst thing he put his parents through so far. To which he responded that he had troubled them a lot, and he doesn't want to speak about that.
YoungBoy ex-girlfriend Kaylyn Marie lied about having his child
Kaylyn announced that she was expecting YoungBoy's child in 2020, and she was also documenting her pregnancy journey. She was continually sharing on her social media regarding how excited she was to have the baby.
After the baby was born, she shared many pictures and videos of the baby on her Instagram.
However, she later announced through one of her Instagram stories that the picture she was sharing was actually of her brother's child, not hers.
She further added that she was actually pregnant with YoungBoy's child but later had a miscarriage.
She mentioned that she was heart-broken and still is not able to accept the fact that she lost her child.
She also apologized for misleading people.
Yaya Mayweather pregnant with NBA YoungBoy's child
Fans first speculate about Yaya's pregnancy when she posted a Tiktok in which she was seen dancing.
After she posted the video, people noticed her baby bump, and rumors about her pregnancy surfaced. Yaya neither accepted nor denied the rumor.
During an interview with Hollywood Unlocked, Yaya's father, Floyd Mayweather, confirmed his daughter's pregnancy.
Later, Yaya took to social media posting a picture of her flaunting her baby bump.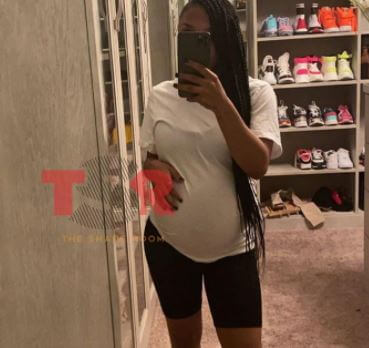 YoungBoy and Yaya are rumored to have been dating since 2018. The couple has been on a rollercoaster ride since they have started dating.
There was rumored in March 2019 that due to an argument, Yaya slashed YoungBoy's tire.
In March 2020, during a dispute, Yaya has been alleged to stabbing LaPattra Lashai Jacob's who is the mother of one of YoungBoy's children.
LaPattra, however, survived, but there has been a legal case ongoing. If Yaya is found guilty, she will face imprisonment of 99 years.
YoungBoy Never Broke Again' shares how he feels about three number one albums in less than a year
Kayden Gaulden's father, 'YoungBoy Never Broke Again,' shares how he feels about three number one albums in less than a year.
He mentioned that he finds it dangerous and is just trying to keep it cool.
On the query about how he keeps it going, YoungBoy said that he considers his piece and gets across the points like the things and living in a moment stuffs depending upon the situation and circumstances.
This is the reason why his song doesn't have a particular genre. They then discussed his collaboration with 'Snoop Dog.'
YoungBoy is very selective with whom he is making music, and he agrees that. As per him, if he finds the music lit, he does it.
He doesn't like making new friends and extended conversations.
Talking about kids, he has four boys and always wanted a girl; he has two girls at present and finds parenthood amazing.
The only thing that upsets him is he is still on the go thus doesn't get much time to spend with them.
He revealed that he couldn't stop crying in the entire recording of his song 'Kacey Talk' as his kids mean a lot to him.
YoungBoy Never Broke Again's Net Worth
At a very young age, NBA YoungBoy has successfully achieved name and fame and also a vast net worth of around $6 million.
He first started recording music when he was just 14 years old.
With a microphone that he bought from Walmart, he began producing music.
In 2015, he released his first mixtape named Life Before Fame.
NBA YoungBoy's career took a drastic turn after the release of his single "Outside Today" from his album Until Death Call My Name, which was released in the year 2018.
The song reached number 31 on the Billboard Hot 100, which became YoungBoy's highest-charting song.
After that, YoungBoy had no turning back on career.
Below is the list of richest rappers in the world.
| | |
| --- | --- |
| Name | Net Worth |
| Kanye West | $3.2 Billion |
| Jay-Z | $1 Billion |
| P Diddy | $885 Million |
| Dr. Dre | $820 Million |
| Russell Simmons | $340 Million |
Trivia
Kayden was born in the year 2016 on Los Angeles, California, United States. He celebrates his birthday on July 4.
He is three years of age as of June 2020.
For Amazing Biographies Of Your Favorite Celebrities,
Stay Tuned To vergewiki
Updated On Mon Mar 15 2021 Published On Sat Jun 06 2020 By shaumya