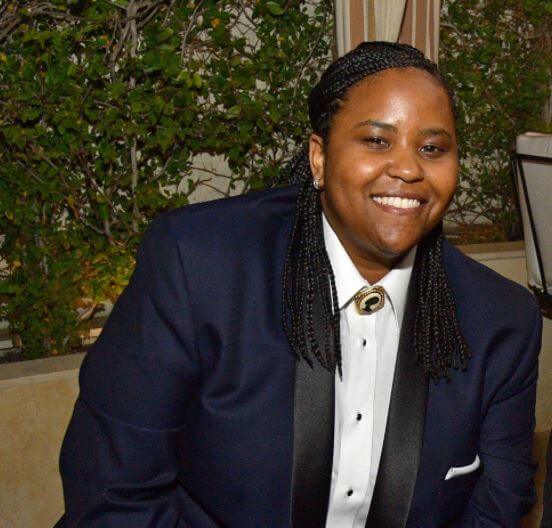 Facts of Katia Washington
Katia Washington is the promising talent of the Hollywood industry who is accelerating herself in off-camera aspects of movies and has worked as an assistant director, production assistant, and associate producer.
She is popularly known as the daughter of a veteran and successful actor, Denzel Washington.
Denzel Washington sees himself in Katia
Denzel Washington is one of the great and successful faces of Hollywood industries. He is known for portraying character superbly with a great voice and amazing acting chops.
He is bestowed with several awards, including Oscars and Life Time Achievement award. Along with his acting, he is praised for his directing abilities.
In 2016, his directed movie 'Fences' was nominated for the Academy Awards for the best pictures.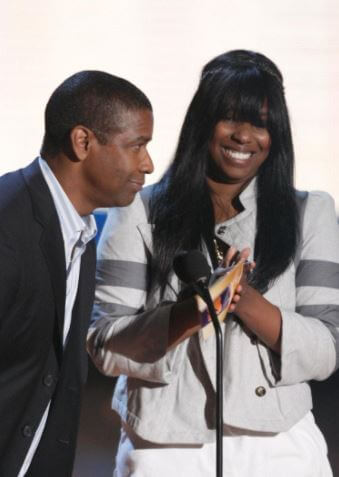 Now his kids are following his footstep. Not in acting, but Katia is walking on the footstep of her father in the field of directing and producing.
In an interview with Go, Denzel Washington mentioned that "his daughter is digging her independence and that I can see myself in her."
She has even worked in her father's famous directorial film 'Fences' as an associate producer and in 'The Equalizer' as an Assistant Director.
Katia's mom Pauletta shared how she fell in love with Denzel
As we know, Katia's parents belong to the entertainment industry. They were invited to a show together named OWN.
Pauletta gave an interesting answer to the interviewer's questions when she was asked if Denzel was cute back then.
The lady said that she thought Denzel was cute, but the one thing she fell in love with was his spirit. Later she also thought that it wasn't a bad package at all.
As her hubby was charming, the host then asked in between the conversation about the women, stating, aren't they bold?
In which Pauletta told Oh, very. She clarified, stating, you know, what are you going to say?
Further adding, they see something good, and… laughs. Pauletta shared a funny story back then while she was pregnant with their first child.
The couple was attending the party, but from nowhere, a lady came up in between them to talk with her hubby. After that, the host directly asked her; it doesn't bother you, does it?
In return, she said, No, because at last Denzel was coming home. After she said that, the host and the audience clapped and laughed for the spirit she had got in her. To watch, click the video given below.
Denzel Washington's fame was first predicted by a Beauty Parlor Prophet
Many of you might not know, but Denzel had confronted that the lady in a beauty parlor predicted his future at first.
He was with his mom at the beauty shop, starring in the mirror. One of the ladies was looking at him. He mentioned her name as Ruth Green and further told that she was a prophet by the local church community.
He recalled how Ruth wrote on a piece of paper 1975 and 28. She told him clearly that he was going to travel the world and would be meeting and speaking to millions of people one day.
As the lady said, Denzel is recognized worldwide now.
Net Worth
| | |
| --- | --- |
| Net worth (Katia) | $ 4million |
| Net Worth (Kavia's sister Olivia) | $3 Million |
Affair with work in the entertainment industry
Katia is a workaholic and utterly focused on her career right now.
She is busy having an affair with her work of a production assistant, assistant producer, and director in the entertainment industry.
In a fast few years, she has worked in a good movie with a famous actor.
One of which is 'Django Unchained,' where she worked as an assistant producer with actor Leonardo di Caprio and Jamie Foxx.
She also became directorial assistant to Nate Parker on his movie 'The Birth of a Nation.'
Katia is rumored to be Lesbian
There is a rumor that Katia is Lesbian.
However, she has not confirmed yet that she is Lesbian, and her family members have also remained tight-lipped regarding the homosexuality of Katia.
So, the matter is still controversial and is hidden under the curtain.
The rumors started coming around when the photos of her, where she posed as Jay Z with another girl as Beyonce, became viral on Social media.
Many sources claimed that she has many photos of the girl on her Facebook. Also, the dress she wears makes people guessed the rumors to be true.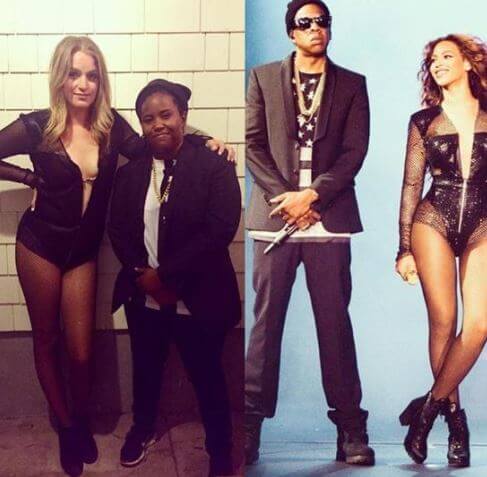 Gossip of dating an interracial girl
The gossip is going on about Katia's relationship with an interracial girl, Collen. Many sources claimed that she is dating Collen, whom she meets in one movie set.
Collen is also working behind the scenes in the entertainment industries as a Costume designer.
Collen is also an advocate of LGBTQ rights. In one of the women's right movement in March, she is also seen with Collen.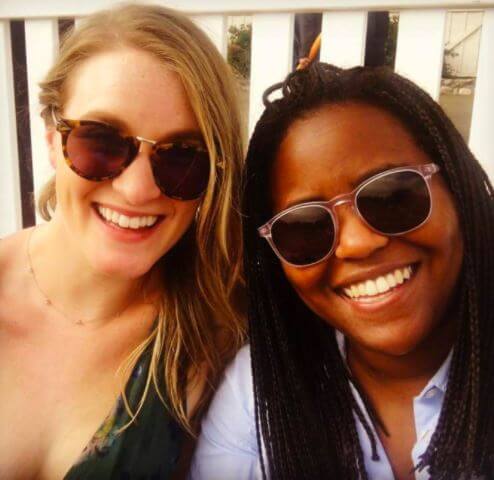 Siblings working in the same field
Along with Olivia, Katia is blessed with three beautiful siblings, who are now working in the same field.
Her elder brother, John David, was at first a professional footballer, but later, he quit the job of an athlete and headed towards acting.
Her next twin siblings Olivia and Malcolm, are the graduates in theater and film and are raising film artists.
Malcolm is following Katia and is working as director and producer.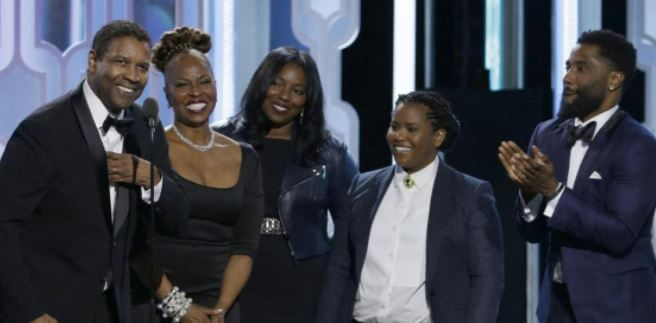 Olivia Washington, the actress sister of Katia
The only sister of Katia is Olivia, who is a Hollywood actress. She started her career independently, working in some small role in television shows at first.
But later, she bagged a major role in films such as 'The Butler', 'Empire,' 'Mr. Robot' and 'Chicago P.D.'
Long-lasting married life of parents
Katia is not married yet. There are no rumors of her having a boyfriend. As she has not tied the knot, she does not have a husband right now.
Nevertheless, her parents are living their long-lasting married life delightfully. Both her parents are actors and first meet in the set of 'Wilma.'
After dating for some years, the couple finally tied the knot on 25th June 1983.
The committed couple is now on their way to complete their fourth decade of marriage, which rarely happens in Hollywood industries.
Now they are enjoying their long lasting deep-rooted companion delightfully with their four kids.
Applaud wife in front of the crowd
Katia has not been a wife yet. However, her mother, Pauletta Pearson, is a wonderful wife.
Her father never misses the chance to praise his wife and to credit her for his success.
While receiving Life Time Achievement Award, he applauded his wife in front of the crowd and asked the public to honor his wife as well with a bit round of applause.
Age
Katia was born on 27th November 1987, and her current age is 37 years old.
For Amazing Articles Of Your Favorite Celebrities,
Stay Tuned To vergewiki
Updated On Sun Dec 05 2021 Published On Thu Sep 10 2020 By shaumya