Josh Winterhalt is known as the husband of famous American actress Sarah Wayne Callies, who is well known for her role in 'Prison Break' and 'The Walking Dead.'
He is a martial artist by profession.
Interesting Revelations From Star Wife
Sarah Wayne Callies talks about her show 'Prison Break, 'which was being aired almost after a decade from its first season.
The series was off the year for around six-seven years. Mario was curious to know how she feels about the show being aired after such a long break, to which she responded that she thought they were kidding at first.
Simultaneously, she was also working on her other show 'Colony' in the USA, referring to it would be the show she would like to watch as she always has been a sci-fi gig.
Mario was surprised to know that she had never watched her show. She explained she didn't because it scares her.
One of the other reasons was she don't like looking at herself. Mario was amazed that Sarah and her husband, Josh Winterhalt, have been together for 20 years.
The couple met in college. They share two kids, a nine-year-old daughter and a three-and-a-half-year-old son as of 2017.
Sarah also mentioned that she had adopted her son and how amazing the parenthood trip was for her.
She added she was pregnant while filming the second season of 'Prison Break' and shared her morning sickness during the shoot.
When asked about the go-to karaoke song, she mentioned she likes 'Total eclipse of the heart' by Bonnie Tyler, and the word or expression she hates would be 'Literally.'
Sarah opens up about her celebrity crush, Luke Perry, and how she screamed when she saw him for the first time and ran out.
Sarah Wayne Callies's shows from scaring to lightning the world
Josh's wife, Sarah Wayne, eagerly wanted to be an actress since her adolescent period. She used to participate in different dramas during her school.
After getting over her high school days, she joined the college to continue her study. But, she also continued her acting passion by engaging herself in theatre.
Later, she accomplished her Master of Fine Arts degree in 2002 from the National Theatre Conservatory.
One year after her graduation, she made her debut on the television show 'Queens Supreme.' After that, she did her first lead role in TB's Tarzan.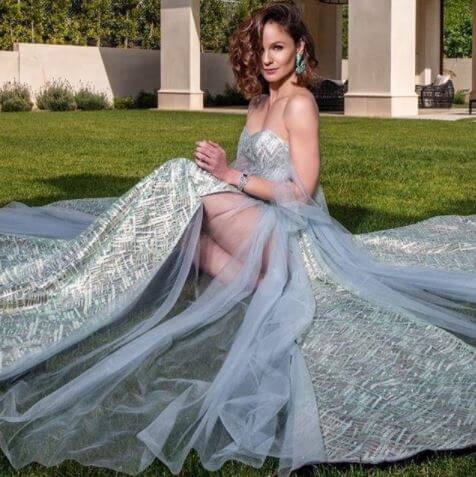 Sarah Wayne devoted most of the time of her career to doing shows that are based on crime, horror, shooting, killing, and thriller.
Even her popularity raised worldwide from the horror drama series 'The Walking Dead.' The show was the highest-rated show in the cable channel's history.
But from her current family and love-based show 'Council of Dads,' she is trying to light the world by love rather than scaring the world.
Married to college inamorata
Josh is happily married to his long-time girlfriend, Sarah Wayne Callies. The couple first met at Dartmouth College and started dating afterward.
After college, he continued his venture in martial arts, which he has been doing since his childhood days.
Some sources say that he established a martial arts school, and some sources claimed that he started his work in the entertainment industry, where he is helping with choreography and training for actors.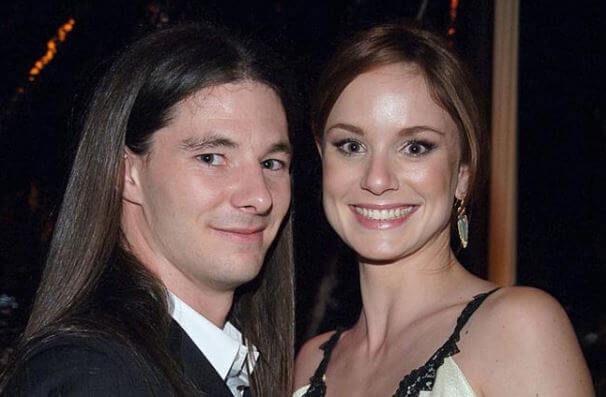 They continue their relationship for a long despite their different path in their careers and finally got married to his college inamorata on 21 July 2002.
However, Josh is a very private person who prefers to remain out of the spotlight world.
There is not any information about his personal life and relationships except the fact that he is living a healthy married life with Sarah without a sign of getting splitting and having a divorce.
Husband of award-winning actress
Although Josh is away from the public eye, his wife has remained popular among the public.
He is the husband of a renowned film and theatre actress who is endowed with several awards for her remarkable performance.
She is rewarded with awards such as Saturn Award', 'Scream Award,' 'Leo Award and 'Satellite Award', etc.
Along with television shows, she has also acted in many films such as shows, and she is 'Celestine Prophecy' and 'Whisper' and many others.
Blessed with Children
The couple is blessed with two beautiful children.
After five years of their married life, on 23 January 2007, a publicist of his wife announced that they were expecting their first baby.
Their first child is a daughter, Keala Winterhalt, who they welcome on 20 July 2007.
Their next child is Oakes Wayne, who is the adopted transracial son of the couple and was born in 2013.
The couple has maintained a low profile about their children's lives and has not publicized their pictures.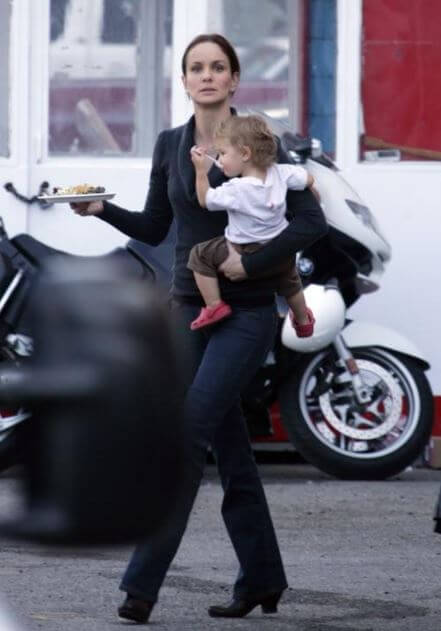 What made Sarah Wayne Callies emotional?
Josh's spouse Sarah was captured sharing her crazy fan experience. She mentioned interacting with fans is an excellent opportunity.
Sarah shared at that moment, one of the young women came up to her, which made Sarah emotional.
The young woman recalled how Sarah had uploaded a post on her social media a few months ago stating You are beautiful today, have a wonderful day, and so on.
Sarah couldn't remember it, but the woman shared that day she was going to kill herself. Reading Sarah's caption, the young woman felt beautiful and did not take the step of killing herself.
The young woman thanked Sara for saving her life. Sara then tells how the world she grew didn't have any social media and Instagram and Fan conventions.
Sara just gave her a hug claiming it to be an incredibly moving weekend. Also points it as being a surprising, intensely emotional experience.
Lastly, Sarah says the best thing she would do is moved towards directing and make sure her set is a safe place. To watch in detail, click the link down below.
Things that are rarely known about Josh's wife, Sara
Sara's mom and dad were university professors. It's been stated they were both highly educated.
However, Sara didn't step up in her parent's footsteps. She is an educated woman though.
Other than that, Sara is also a big fan of cooking. Moreover, the artist has her own taste in the recipes that she uses.
The lady prefers to do most of her own cooking. Many people around have the misunderstanding that people who are wealthy keep chefs to cook for them, but in reality, most of them tend to do cooking on their own.
Also, the actress grew up in Hawaii. Young Sara had enjoyed her days and time spent on the island while being raised. Well, the actress also has great followers on social media.
Current updates on her Instagram is having 2.1 million followers in total. Her bio on Instagram states, "I tell stories." She has shared many interesting posts on her social media as well.
Net worth
| | |
| --- | --- |
| Josh | $2 Million |
| Sarah | $3 Million |
There is not any exact information to claim the works of Josh. However, his wife is continuing her acting career and going good with it.
As both are working and accelerating their career, their net worth will likely rise in the coming days.
For Amazing Articles Of Your Favorite Celebrities,
Stay Tuned To vergewiki
Updated On Fri Aug 05 2022 Published On Mon Sep 21 2020 By shaumya