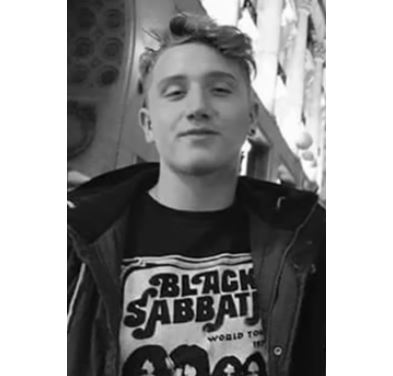 Facts of John Abraham Hewson
John Abraham Hewson is famous as a celebrity son. He is the son of the lead vocalist of the rock band U2, Bono.
His mother, Ali Hewson, is an activist and a businesswoman.
For Amazing Articles Of Your Favorite Celebrities,
Stay Tuned To vergewiki
The secret behind his parents' successful marriage
His parents have been married for more than four decades. They first met at school at the age of 12 before marrying nearly a decade later in 1982.
During an interview with Norah O'Donnell of CBS Evening Show, Bono, while discussing their relationship, said that their relationship started with flirtation and romance but quickly moved into friendship which he thinks is a real part of who they are.
He also described her to be a mystery not only to him but to their kids as well, explaining that he has spent 40 years trying to get to know her and has a long way to go calling her a wise person.
Having said that, he added to say that she allowed him to do a kind of free dive into the depths of their relationship, but she didn't want him to stay too long.
Hewson said she wanted to be treated equally, which she thinks is important in every relationship.
She said having respect for each other and not being possessive, and giving each other personal space is important.
Sometimes they both put each other a bit on a pedestal, and sometimes under a pedestal, but they keep the balance, always holding on to the truth of each other, she added.
During an interview with Vogue, Bono said that his wife had never been "just" his girlfriend, and now she was never going to be "just" his wife.
They were equal partners in an adventure they hadn't figured out: their path.
His father was initially hesitant about having kids
John is the youngest of his parents' four kids. He has two elder sisters, Jordan Hewson, born in May 1989, and Eve Hewson, born in July 1991.
He has an older brother Elijah born in August 1999, who is following in his father's footsteps. He is the frontman for the Irish rock group, Inhaler.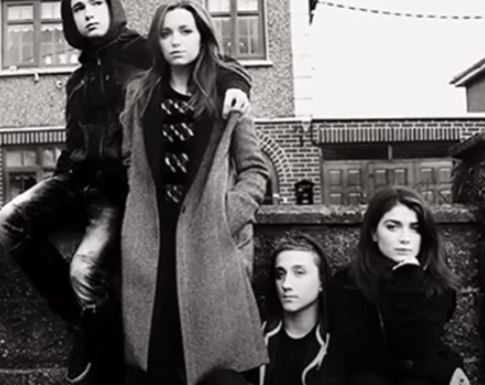 Their father was initially hesitant about having kids.
During the father-daughter conversation with Jordan, Bono shared that he only understood the feeling of home when Jordan entered his life.
He was always on the road since his mother passed away from a brain aneurysm. He was 14 at the time and was living in a male household.
He admitted to being the type of person who would be ready for the family and settle down, but her entry into his life saved him.
Recalling the time she was born, he said he was at the studio when her mother went to him to pick him up, packing him a small flask of whiskey, a novel he was reading, and newspapers.
He was in denial up to the last minute.
Men experience great fear during childbirth of kids because there is nothing they can do even after hearing the scream or being upset as they cannot smack the person who is making do that, he said.
He also said that he recorded her heartbeat because he was going to make a song using her heartbeat as a rhythm.
The doctors suggested that she should be near her parents' hearts because she was just five pounds and vulnerable, so he kept her in his chest for two weeks.
His father didn't want his sister to go into an acting
His sister Eve Hewson, born Memphis Eve Sunny Day Iris Hewson, is an actress, but their father didn't want her to go into acting, but he was finally convinced.
Eve while appearing on TODAY to talk about her role in the murder mystery "Bad Sisters," revealed how she convinced her father to let her study acting.
According to her, her parents wanted her to be a lawyer or architect or something normal.
When she was a teenager and would tell them that she wanted to be an actress, they were like, "Are you sure? I don't think you should do it".
They wanted to see how badly she wanted to do it.
They only let her audition for NYU if she applies to every other college for academics and other kinds of stuff.
She said it was like if she didn't get in, then it was over.
Net Worth
He lives a private life out of the spotlight. Therefore information about him could not be extracted.
As of now, we have the net worth of his father. His father has a jaw-dropping fortune of $700 million.
Age
He was born on the 21st of May, 2001. He is currently 22 years old.
Updated On Fri Jun 23 2023 Published On Fri Jun 23 2023 By Sabina