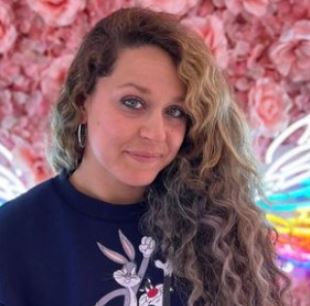 Facts of Jesse Belle Deutschendorf
Jesse Belle Deutschendorf is famous as the daughter of award-winning late American singer and songwriter John Denver.
Her father was born Henry John Deutschendorf. Jesse Belle is a jeweler.
For Amazing Articles Of Your Favorite Celebrities,
Stay Tuned To vergewiki
Who is her mother?
Her mother is an Australian actress, Cassandra Delaney, known for Fair Game (1986), One Night Stand (1984), Hurricane Smith (1992), and Rebel (1985).
She was the second wife of her father. Her parents dated for two years before getting married in 1988. She was born in her father's home in Aspen.
However, her parents' marriage was short-lived as they got separated in 1991 and ended their marriage with divorce in 1993.
During an interview, her father blamed her mother for making him a fool.
He said before their short marriage ended in divorce, she managed to make a fool of him from one end of the valley to the other.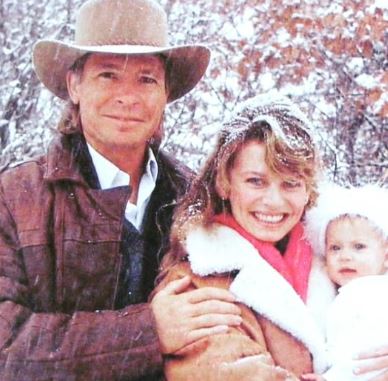 She is happily married to the love of her life
Jesse Belle is happily married to the love of her life, Elil LeGate.
They dated for several years before getting married on the 26th of September 2019 in front of their friends and family.
The couple do not share any kids as of now.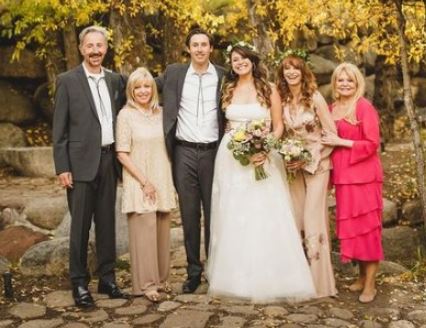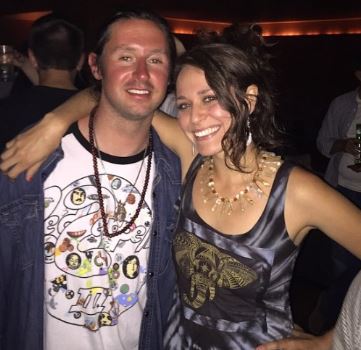 Who was her father married to before her mother?
Her father was just 23 when he married his first wife, his first love Annie Martell, 21, in 1967 after falling for her the moment he saw her.
They briefly separated in 1974 but later reconciled a few months later. Annie was the inspiration for the 1974 Ballad, Annie's song.
In an interview, he said he wrote Annie's song a little over 10 minutes on a Colorado ski lift. It was shortly after the difficult time they had gotten into.
In an interview with People Magazine in 1979, Martell said they first met at John's concert in Minnesota with the Mitchell trio in 1966.
She recalled that John told her he fell in love when he saw her carrying the signs across the stage in Act One, Act Two, dressed in blue jeans and a flannel shirt with penny loafers.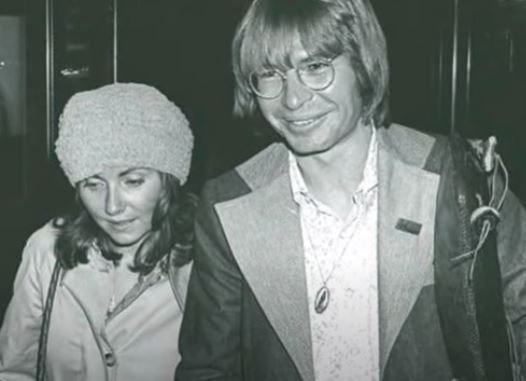 Three weeks later, he wrote a letter saying that he hoped that they could see each other again.
The following year, they met again while he was performing another concert in Minnesota.
Nine months after their first date, they got engaged. However, their marriage came to an end.
Denver stated the reason behind their divorce to be his career demands and also their immaturity to deal with his sudden success.
As per the sources, he cut their marital bed in half with a chainsaw when their assets were being split in the divorce settlement.
She is the only biological child of Denver
Jesse Belle is the only biological child of Denver. But her father had adopted two kids, a son, Zachary John Denver, and Anna Kate Denver.
He and his wife, Annie Martell, adopted them because they were unable to conceive their biological child.
In an interview, Denver said they were meant to be theirs and that it would be enough for him to be remembered as Zachary and Anna Kate's father when he dies.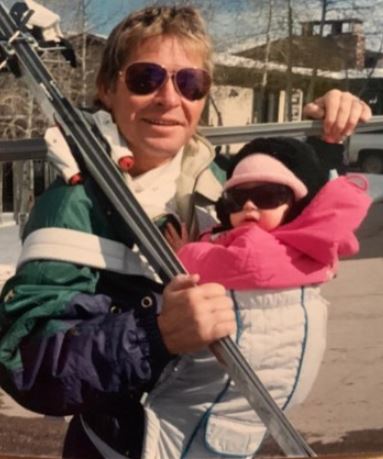 Her father tragically died in a plane crash
Her father tragically died in a plane crash in October 1989 at the age of 53 after his newly acquired homebuilt aircraft, a Rutan Long-EZ, N555JD he was piloting, plunged into the water off the coast of California's Monterey Bay just after the take-off.
That day, on the afternoon of the 12th of October, he headed toward Monterey Peninsula Airport after playing a round of golf with friends.
He was flying 500 feet above when he discovered a shortage of fuel in one wing.
He had previously said that he was having a hard time relocating the fuel selector to its originally designed location.
So, in order to gain balance, he twisted his left and accidentally pressed the right rudder peddle with his right foot, resulting in sending the plane into a dive.
The multiple blunt force trauma claimed his life.
Net Worth
Her net worth is under review. As of now, we have the net worth of her late father. Her father, at the time of his death, had a net worth of $60 million.
Age
She was born on the 18th of May, 1989. She is currently 34 years old.
Updated On 4 days ago Published On Sat Oct 07 2023 By Sabina