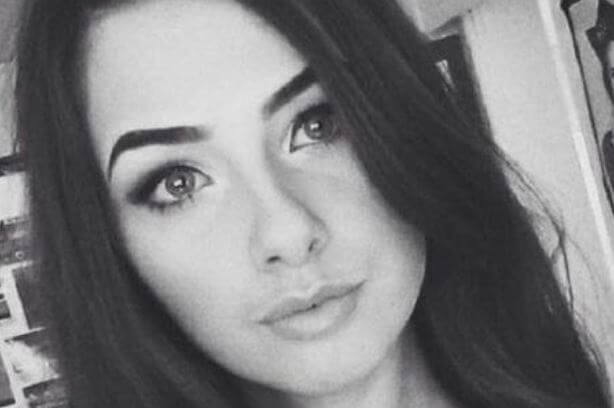 Jenna Vulcano is an actor and comedian by profession and also a sister of famous brother Sal Vulcano who is an American Actor, Producer, and Comedian as well.
Early Life
Jenna was born and brought up in Staten Island, New York.
She was very young when her parents decided to get separate, although this rumor can't be true because it seems that her parents are still together, do support their children, and their dreams in life.
Much information about her childhood is not out there in the media as she is an extremely private person and keep her private life away from the eyes of the public.
She went to Kingsborough Community College in Brooklyn.
She is well known for her appearance in 'Impractical jokers,' which is a comedy series, and her brother Sal Vulcano was also a part of that series.
Her Brother
Sal Vulcano is a producer, actor, and comedian by profession.
Sal is a member of 'The Tenderloins,' which is a comedy troupe, including James Murray, Joe Gatto, and Brian Quinn.
All of them were attended the same high school. He also has a degree in finance from St. Jhon's University.
He is famous for his role in 'Impractical jokers.'
Her brother keeps posting a funny picture on Instagram.
Recently he shared a photo with messy hair with a funny caption. He captioned it as,
'If I'm being….'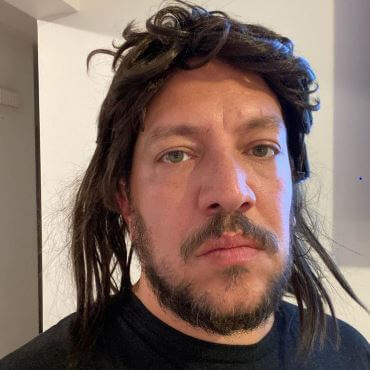 He also has different phobias that he suffers from, which is Germaphobia (Fear of germs), Acrophobia (fear of heights), and Ailurophobia (fear of cats).
He even got into an accident when he was only the age of four.
He mentioned this in his show and also had to do a tattoo of Jaden Smith on his left thigh as a result of punishment in the show.
Pranks That She Played To His Brother Sal Vulcano In The Show
In the show 'Impractical Jokers,' his brother and his friends seem to be often heartless with their pranks.
She became part of that show in the year 2012 for several episodes.
As audiences accept her character, she found her place easily in the show.
There was one rule called 'Rule of Thump, in the show and her role put her in so many awkward situations.
The main aim of the show was to put people in awkward situations, and due to that, Jenna has even become Topless.
In the picture below, she is with her ex-husband, James Murray.
As their marriage was simply a prank, they got divorced after one day of the wedding.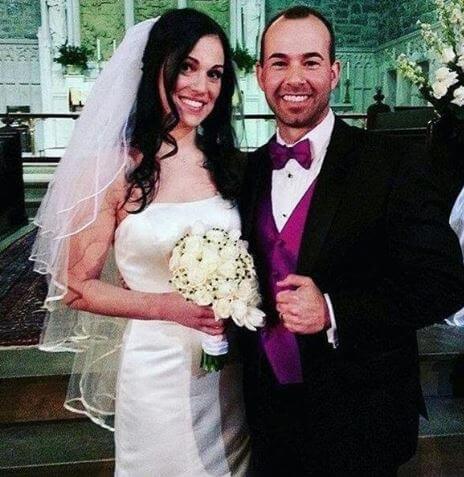 This incident took place where her brother's friend James Murray used his sister Jenna Presence to put him in an uncomfortable situation.
James Murray legally married his sister Jenna Vulcano.
In the year 2014 March, her brother (Sal) was blindfolded and taken to the church where he saw that his sister (Jenna) was wearing a wedding dress walking down the aisle, and her groom was waiting for her was non-other than his friend (James).
He was shocked to see that. He was all tied up and forced to watch the whole thing.
The marriage was legal but annulled the next day. The entire thing was shown in the final episode of the third season.
Other than that, there is no record in the media about her relationships. She doesn't have any children till now.
There are rumors that she again started her life as a reserved person as she is not on any social media platform.
It is said that she now works in New York as a medical Receptionist.
Jenna's brother reveals his moment of Panic
Jenna's brother Sal is a recognized artist in the entertainment industry. During a virtual interview with Celebrity GamerZ, Sal shared some of his life's moments.
The conversation got started with his famous show Impractical Jokers. The host told how his friends had predicted their show would run 12 seasons, but Sal, in his view, said that he didn't think until it happened.
He giggled and shared how he has failed numerous times due to his expectation. Sal also revealed his experience when he was thrown out of a helicopter during the show.
He remembered the exact date, which was December 2nd. Sal said he jumped out to the freezing cold lake in cold weather.
He said he almost drowned. Further adding that he had to experience the fear of feeling that you are drowning.
Many cameras were attached to him. Also, Sal told there was a man who could help him if he felt drowning. However, the man was on land.
Sal panicked as he jumped towards the center of the lake wearing shoes, and also with trying, he was getting down and down on the water. Nevertheless, he confronted it being the moment of panic.
Is Jenna the mother of two daughters?
It's been stated that Jenna is the mother of two daughters. We assume it might shock many people out there.
Other than that, her eldest daughter is currently an adult as of 2020. And her name is Leah. Jenna had mentioned Leah in 2015 when she tweeted her for her birthday.
If we calculate through the tweet, her daughter, Leah, had turned 14 years of age. Talking about the second daughter, Jenna hasn't mentioned anything about her, not even her name.
However, she is 11 years of age. Moreover, she had shared a beautiful picture of her child on her birthday. Nevertheless, both children are huge fans of minions and have treasured the good collection of them.
Net Worth
| | | |
| --- | --- | --- |
| Year | Net worth | salary |
| 2020 | $100,000 | Not known |
It is estimated that her net worth is around $100,000.
Jenna's primary source of earning is from acting and comedy.
But earlier, she has also worked as a coordinator, and now she works as a medical receptionist.
Her brother (Sal Vulcan) net worth is around $5 Million.
His source of income comes from acting, producer, and comedian as well.
Trivia
She was born on 4th August 1986.
She has two siblings, one brother, and one sister.
For Amazing Articles Of Your Favorite Celebrities,
Stay Tuned To vergewiki
Updated On Fri Dec 17 2021 Published On Wed Jun 24 2020 By shaumya