Jeffrey Marty is famous as the estranged husband of American actress Stacey Dash. Marty is a Florida-based lawyer.
For Amazing Articles Of Your Favorite Celebrities,
Stay Tuned To vergewiki
He is the fourth husband of Dash
Prior to marrying him, Dash was married thrice, but all of her marriages were short-lived.
She was married to producer Brian Lovell in 1999 but divorced in the mid-2000s.
She married for the second time to British executive James Maby. They got married in 2005 and divorced the following year.
Her third marriage was with actor Emmanuel Xeureb in either 2007 or 2009. She filed for divorce in 2010, which was finalized in 2011.
Marty and Dash married on the 6th of April, 2018, in Florida.
Later that year, in September, Dash was arrested at her apartment in Pasco County, Florida, on a domestic charge following an argument with Marty.
Two years later, in April 2020, Dash announced her separation from Marty via her Instagram, saying she and her husband had decided to end their marriage.
She filed for divorce in June same year. The divorce is yet to be finalized.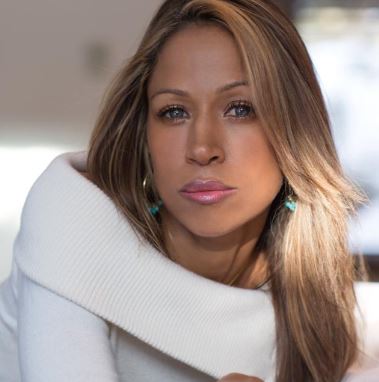 He claimed being hypnotized to marry Dash
Marty sought speedy annulment of his marriage to Dash in a court filing, claiming he was hypnotized into marrying her.
In a file obtained by TMZ, he also made several other claims about how they came to marry one another.
He stated that they only married ten days after Dash's pastor unexpectedly and suddenly proclaimed that it was God's will for them to tie the knot.
He also claimed that his ability to consent to the marriage was influenced by "hypnotic prayer techniques."
In response to his claims, Dash stated that being unaware of Marty's mental state at the time of their marriage.
Does he share any kids with Dash?
Marty does not share any kids with Dash. But he has three children from his previous relationships.
Dash was spending $10,000 a month on drugs
Dash has been outspoken about her addiction to drugs in her teens and 20s.
While appearing on the Dr. Oz show back in October, she revealed spending $10,000 a month on drugs.
She said she was taking 18 to 20 Vicodin daily, which no one knew until then. According to her, both of her parents were addicts.
She first tried drugs when she was eight years old, and when she was 16, her mother gave her the first line of cocaine.
Her addiction to drugs almost claimed her life as she told Dr. Oz that her kidneys were so affected that her blood was septic and that her organs were shutting down.
She was hospitalized for three weeks, where she had to have a full blood transfusion, but even after she left the hospital, she continued drugs until she entered rehab.
She said at the time that she was five years sober.
She also openly talked about being molested at the early age of four and being in abusive relationships in her 20s.
She said she only remembered the incident when she was trying to kill herself when she was 17.
Dash also recalled being beaten during her abusive relationship. She said he would beat her so badly that she would be bedridden for two weeks.
Stacy says if she didn't have the anger and the level of craziness, then she would not have survived
Stacy knew acting was what she wanted to do from an early age. When she was in third grade, she played Bambi's mother in a play, and that was the moment.
She was eight years old at the time. It was her favorite uncle, who was a pimp who also told her that she could do whatever she wanted to do in life.
She said she had a rough life growing up and felt like an outcast in her own family, and as she got older, she got angrier and angrier, but at the same time, she knew she had to survive.
If she didn't have the anger and the level of craziness, she wouldn't have survived. At 17, she ran away from home and never looked back.
She went to Manhattan City and did whatever she could because she was so determined.
And also she had a son at a young age as well as was in an abusive relationship.
Initially, she thought of abortion but, at the last moment, decided to keep the baby. From that onwards, everything she did was to take care of her son.
The man with whom she was in a relationship stalked them for three years.
Her sobriety lasted until 2010, but then she got a cyst on her ovaries which was very painful, and to relieve the pain, she was given pills.
She started taking the pills more and more. In 2014, she became a Fox News contributor.
She used to take Vicodin to slow her mind down, which would run fast. She was able to focus, but she didn't think she was an addict.
She says she is grateful to God that she had a fall and that God saved her life, making her see herself and decide to make a change.
Net Worth
His net worth is under review. As of now, we have the net worth of his wife, Stacey Dash. She has a net worth of $100 thousand.
Age
His age is under review.
Updated On Sat Jul 01 2023 Published On Sat Jul 01 2023 By Sabina