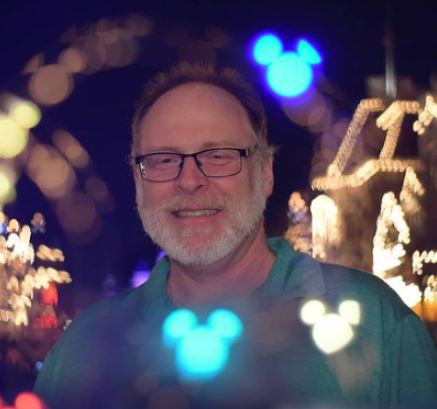 Jeff Reitz is an Air Force veteran who rose to the limelight after he was able to set the World record for the most consecutive visits to Disneyland.
He made 2,995 consecutive visits. Reitz is from Huntington Beach, California.
It started as a joke
Growing up in Huntington Beach, California, Reitz visited Disneyland a few times a year and even celebrated his high school graduation in 1991.
Then in December 2011, he received an annual Disneyland pass as a birthday present.
A week later, he and his friends visited the theme park and joked about taking advantage of the extra day.
Reitz said, "It initially started as a joke after his friends fueled in him the energy to take the advantage of the extra day since it was a leap year,"
He thought the idea was not bad, so he started visiting the theme park daily.
He didn't stop visiting even after landing a full-time job
Reitz landed a full-time job at a VA hospital in Long Beach, California, in 2012.
He began visiting the theme park after work because he loved it and never got bored of it. It had become his daily ritual.
He even met his girlfriend in Disneyland in 2013.
It was still a walk in the park for him until the COVID-19 pandemic led to the closure of the park for a certain time that, interrupted his nearly 3000–day Disneyland Record.
A few weeks back to the park's closure, he had said he had no plans on ending the run, but unfortunately, he had to because the park went to closure on March 13, 2020.
According to Reitz, he hasn't been back to Disneyland since that, but he aims to take pictures at different spots of the park with the Guinness World Record certificate.
His favorite destination
According to Reitz, his favorite destination in Disneyland is the Matterhorn Bobsleds, an intertwined rollercoaster.
It has been his favorite attraction since he was a kid. And also, there is an area by the boat docks across from the Matterhorn that he visits every time.
It's a place for him to relax.
He didn't aim for a record
While visiting Disneyland, he never aimed for a record, but he visited for enjoyment.
He told Washington Post that he was doing it because he was having fun and had no original plans to even do something like this.
At his 2000th visit in a row, Reitz gave an interview with Inside Edition where he revealed the reason behind visiting Disneyland.
He said it started out as something to do to keep things positive.
And even after landing a full-time job, he was still having fun, and that was the reason why he had not cut off his visits.
He also said that he never started intending it to end up in Guinness Record.
What has he achieved over the years?
Over the years, he got acquainted with many of the Disneyland cast members.
He started getting contacted by the newspapers and radio stations asking for his interviews.
He received a basket full of gifts along with the proclamation certificates of Honorary Citizenship after his regular visits.
People also started taking photographs with him and asked him about setting a record.
He collected many stories, more than 2500 Disney pins, and secrets from Disneyland. And all these things are no less than an achievement.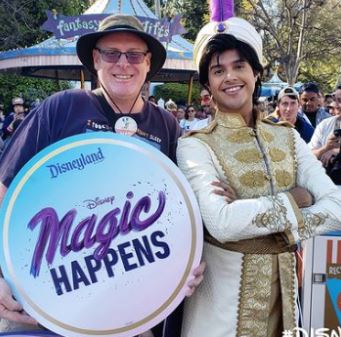 His new hobbies
Since his intention of visiting Disneyland for at least 3,000 straight days was curtailed by the pandemic, he started developing new hobbies, which included hiking, scuba diving, and traveling outside Southern California.
He said he is still in touch with employees and guests he met at Disneyland, although he has not been to Disneyland since March 2020.
About his family
There is no information about his family, his parents, his wife, and his children.
Age
He is 50 years old.
For Amazing Articles Of Your Favorite Celebrities,
Stay Tuned To vergewiki
Updated On Thu Mar 09 2023 Published On Thu Mar 09 2023 By Sabina