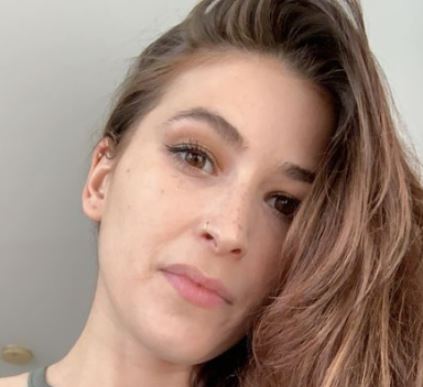 Jazz Charton is the beautiful spouse of two-times Emmy-nominated American actor, Kieran Culkin who is also famous as the brother of Macaulay Culkin.
She was born in London.
She was raised by a single mom
Charton was raised by a single mom and does not forget to credit the sacrifices she made in raising her right.
Her mother's name is Corinne Charton. She keeps posting her pictures with her mom.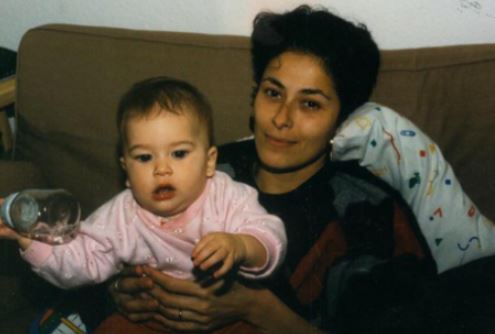 How did she meet her future husband?
Kieran in an interview with Hollywood Reporter made it clear that Charton is neither a former model nor the Foley Artist as she has been described on the internet.
But she did work in the music department of an ad agency at the time she met her future husband.
Kieran recalled the day he met Charton in 2012 at a New York bar. Upon meeting her, he introduced himself and asked her name saying she has an English accent.
When she said her name, he replied J-A-Z-Z like the music which made her blush.
The blissful couple walked down the aisle in 2013 in Scott County, Iowa, United States, and are inseparable since then.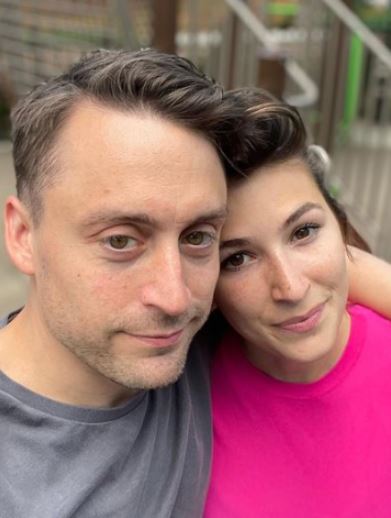 The reason why they didn't name their son until seven weeks
Kieran while appearing on the Ellen Show revealed the reason why it took them so long to decide the name of their son.
He said that they found the name in the hospital the day he was born but they thought instead of pulling the trigger on it why not torture themselves for about seven weeks disagreeing with the names before they come around with the name they have picked?
He said the gender of their child was not revealed so they had come up with the list of names.
When they were at the hospital and the baby was crowning, the doctor said she could either deliver the child then and have to stay an extra day at the hospital since she hadn't finished her antibiotic drip or hold it in for an hour and a half.
She opted for the second one and while she was in bed they just went over every name that they have thought about and decided to focus on a girl's name and came up with the final two names they really liked and agreed to put one of those names if it's a girl but it turned out to be a boy.
So they spent seven weeks arguing about the name.
The couple finally named their son Wilder Wolf after seven weeks.
They also have a daughter named Kinsey Zissou whom they welcomed on the 13th of September, 2018. They call her "Zissou".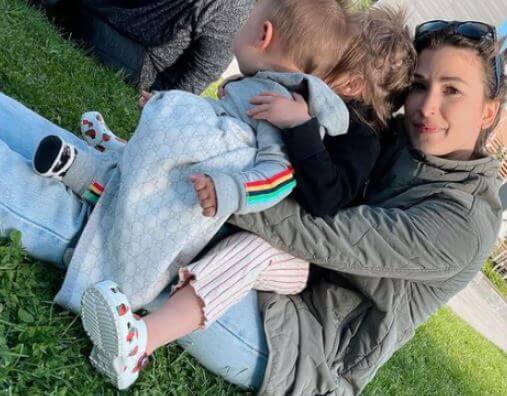 Her husband shared the hilarious story of their daughter repeating a cursing word
Her husband while appearing on The Late Show With Stephen Colbert shared the hilarious story of their daughter repeating a cursing word after Colbert talked about his castmates of Succession calling him a bigger curser on the set to which he admitted.
He said he just let loose and his daughter will repeat things sometimes. He recounted the time when he cursed while making breakfast for his kids.
While making breakfast, he thought of something he did at work that could have been better so he went "F*ck".
And his daughter upon hearing that asked him what F*ck was. He tried to ignore that but she kept repeating.
He felt like he only had two or three options at the time and that was to do what he was doing, ignoring and then give her a peach which he did.
Then there was his instinct which was to laugh his ass off but it would encourage it he thought.
And then the last option was a good parenting thing which would take him to get on a knee and explain to her that it is a bad word.
He opted not to go with the last option because he knew his daughter so if he did that, she would just have one in the chamber at all times going.
He could drop a f*ck word at any point and ruin your day, he added.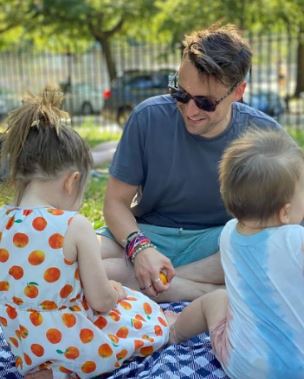 Colbert then said that when she grows older, she is going to associate that word with getting a treat to which he admitted.
Net Worth
Her net worth is currently under review. As of now, we have the net worth of her celebrity husband Kieran Culkin which is $5 million.
Age
She was born on May 20, 1988, in London, United Kingdom. She is currently 34 years old.
For Amazing Articles Of Your Favorite Celebrities,
Stay Tuned To vergewiki
Updated On Fri Feb 24 2023 Published On Fri Feb 24 2023 By Sabina