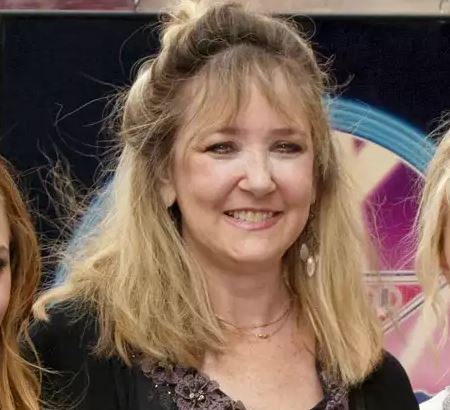 Jarnette Olsen is famous as a celebrity mother.
She is the mother of Mary-Kate Olsen and Ashley Olsen, or the Olsen Twins, American fashion designers and former actresses.
Her other daughter Elizabeth Olsen is also an actress. Olsen was a ballet dancer.
Her husband divorced her to marry his secretary
Olsen was married to her husband, David Olsen, a real estate developer, and mortgage banker, before they divorced in 1996.
They share four children, son Trent, twin daughters Ashley and Mary-Kate, and youngest daughter Elizabeth.
In 1996, they announced they were divorcing because David was seeing his secretary and was planning to marry her.
As per the sources, Mary-Kate attended her father's wedding while Ashley remained with her mother.
Soon after their divorce, The Star reported that the bond between the twin sisters was being threatened as Olsen and David were separating them by sharing them, Mary-Kate with their father and Ashley with their mother.
Still, the twin sisters, on their 18th birthday, denied it, explaining that at that point in time, they were sort of busy and had many people around them who loved them where they were like, That's Ok.
Things will be better this way. Ashley said they were very mature for their age.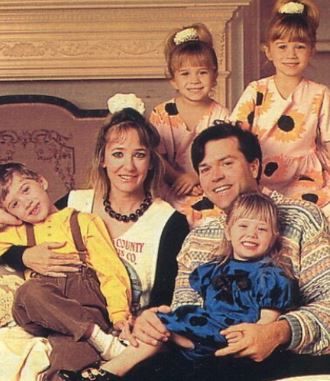 David later married his secretary, with whom he shares two children, Taylor and Jake.
Her twin daughters have been famous since they were nine months old
Her twin daughters, Mary-Kate and Ashley Olsen, have been in the spotlight since they were nine months old.
They stepped into the entertainment world playing Michelle Tanner on the ABC sitcom Full House.
They were cast when they were six months and began filming when they were nine months which continued throughout the show run.
In an interview with The Washington Post, her ex-husband David said he didn't understand why his daughters were appealing to audiences all over the world who, according to him, are just funny and were almost like chimpanzees when they were little.
You just dress them up, and they are funny. I guess they are just photogenic, he said.
He also confessed to trying to pull them off the show after the first season, fearing whether it would be too disruptive to them and the rest of the family but eventually decided not to because they enjoyed being there.
They were cast together in a number of films.
After her divorce from her ex-husband, her ex-husband became the sole manager of Mary-Kate and Ashley's career.
However, the twin sisters decided to retire as an actress and solely focus on their careers as fashion designers.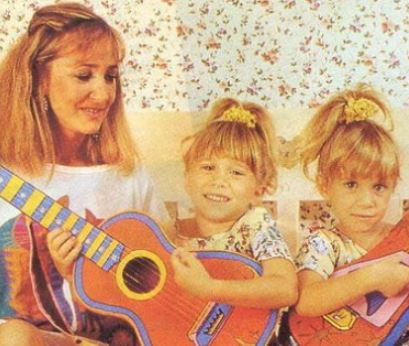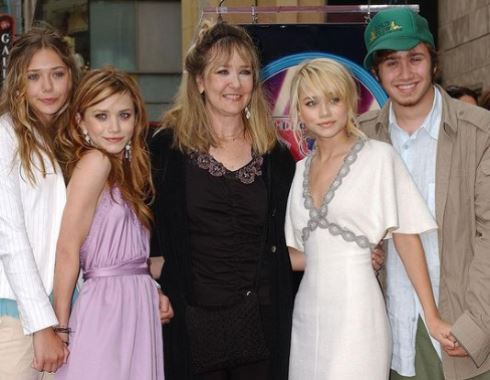 She had been calling her youngest daughter Elizabeth by the wrong Marvel name for years
Elizabeth rose to prominence from her portrayal of Wanda Maximoff / Scarlet Witch in the Marvel Cinematic Universe media franchise.
Still, Olsen was calling her daughter by the wrong name for years.
Elizabeth, while appearing on the Jimmy Fallon Show to talk about Wanda Vision back in March 2021, revealed that her mother, Jarnette Olsen, had been calling her by the wrong name.
She said that her mom just told her the other day that she has been calling her the Red Witch for four years, but she has been doing that for six or seven years.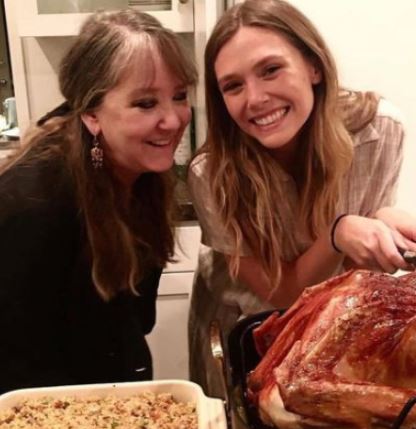 She said to Fallon that her mother, after learning her character name Scarlet Witch asked her why she didn't ever correct her, and she just told her mom that she was just making a joke.
She has a unique name for her youngest daughter Elizabeth
While Elizabeth's friends call her Lizzie, she has a unique name for her daughter.
During an interview with LIVEKellyandRyan, Elizabeth shared what her mother calls her.
She said her mother calls her Lizard, and every time she receives a voice message from her mother, it's like Hey Lizard, it's your mom and then it goes for two and a half minutes.
Elizabeth also revealed that her mother does not text. She only leaves a voice message. And that she does not facetime. She has a flip phone, she added.
Net Worth
Her exact net worth is currently under review, but as of now, we have the combined net worth of her twin daughters, Mary-Kate and Ashley.
Mary-Kate and Ashley have an extravagant net worth of $500 million, although the Olsen twins have not appeared in major film or television roles for more than two decades.
They are two of the richest women in the showbiz industry.
Age
She was born in 1954 in Toluca Lake, Los Angeles, California, United States. She is currently 68 years old.
For Amazing Articles Of Your Favorite Celebrities,
Stay Tuned To vergewiki
Updated On Sun Dec 25 2022 Published On Sat Dec 24 2022 By Sabina