James Westley Welch was famous as the former husband of Golden-globe award-winning actress Raquel Welch.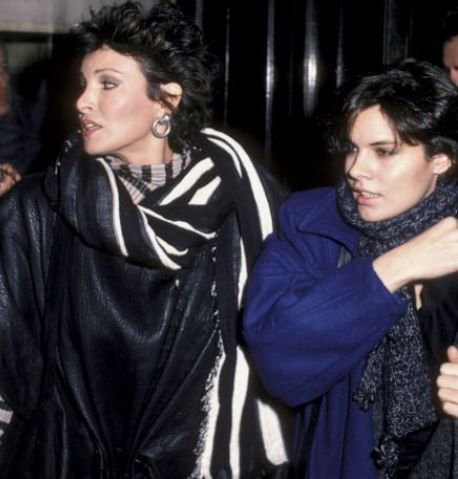 Raquel was his high school sweetheart
Raquel was his high school sweetheart, whom he married on the 8th of May, 1959.
From their marriage union, they gave birth to their two children, Damon Welch, on the 6th of November, 1959, and Latanne "Tahnee" Welch, on the 26th of December, 1961.
However, their marriage could not last long. They were separated two years before they got divorced in 1964.
Both of their children are in the entertainment industry. They both are actors.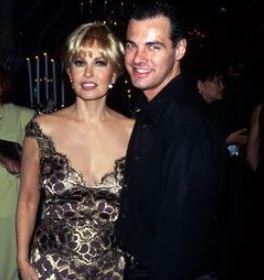 Raquel retained his last name until her death
Raquel sadly passed away on the 15th of February,2023, at her home in Los Angeles, following a brief illness.
She was 82. The news of her death was confirmed by her manager Steve Sauer.
Raquel, who was born Jo Raquel Tejada, changed her name to Welch after she married James and retained his last name until her death.
She married thrice after him
Following his divorce from Raquel, Raquel married thrice. She got married to American film producer Patrick Curtis in 1967.
In 1968, Rachel was having an extramarital affair with Spanish actor Sancho Gracia.
When Curtis found they were staying in Aguadulce, he chased Gracia at gunpoint through the hotel. They divorced in 1972.
She then married French film and television producer Andre Weinfeld and divorced him a decade later.
She married for the fourth time in 1999 Mulberry Street Pizzeria owner Richard Palmer before divorcing him in 2008.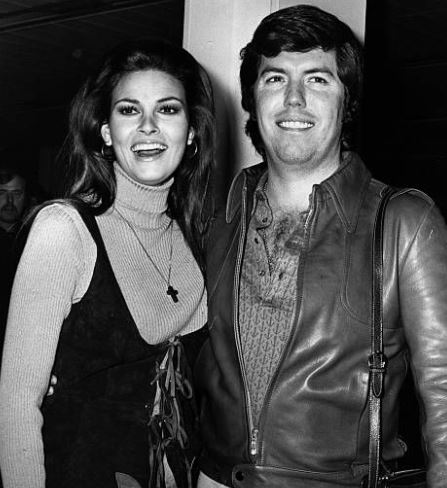 When asked about her failed marriage while appearing on Piers Morgan show back in 2015, Raquel said she didn't like to have a man because she was too set in her ways.
According to her, she loved what she did and enjoyed being herself, and made a very good living at it, and she was happy that she didn't have to have a man who was not going to support her.
She then went on to explain that they loved the whole attraction and the sort of dance that they all do in the beginning, but when they went someplace together, they didn't digest Raquel being in the limelight.
When Piers asked if she regrets the marriages, she said, "No, she doesn't," explaining she had the real feeling for all those men.
At the time, she thought she was legitimately in love and that they could make a great life together, but it wasn't in the cards.
Upon remarrying, she said she thought she was not good at it but did enjoy some of the platonic dates she went on over the years.
She also said that she was just content and felt like she had had a very lovely life and that what was around the corners was not bothering her that much.
Raquel on her life as a sex symbol
Raquel made her film debut in the mid-1960s.
She rose to prominence with her 1966's film One Million B.C., where her appearance in the sexy fur-lined bikini gave her the sex symbol tag.
She went on to grab more attention and success, which included winning Golden Globe Award in the 1973 film "The Three Musketeers."
She was named one of the 25 sexiest women of all time by GQ.
While appearing on ABC News to talk about her book "Beyond the Cleavage," the book in which she has reflected on her life and career, she explained her words in the book where she had said that everything in her life and everything about real her was swept away after she did One Million B.C.
According to her, when she did One Million B.C. and when the poster came out, she was the mother of two toddlers.
She was at the time up in the volcano in the Canary Islands shooting caveman epic, and down at the bottom of the hotel were her two kids with their nanny.
It was so schizophrenic because she knew she wasn't the lady in the doeskin bikini, but at the same time, everybody thought she was her, she recalled.
She was already a mother of two and didn't know that was the direction.
She thought that the movie was going to disappear, but it became an epic, and she soon became widely recognized.
Net Worth
His net worth is currently under review. We have the net worth of his late ex-wife Raquel because of whom he was famous.
Her net worth at the time of her death was $40 million, which she earned from her career that spanned nearly five decades.
Age
His age is under review.
For Amazing Articles Of Your Favorite Celebrities,
Stay Tuned To vergewiki
Updated On Fri Feb 17 2023 Published On Fri Feb 17 2023 By Sabina