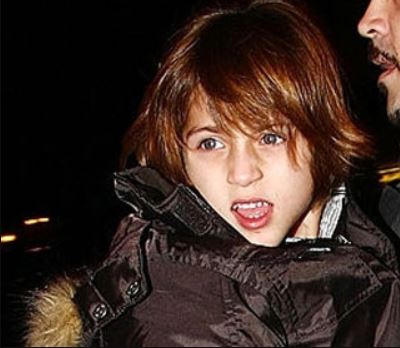 Facts of James Padraig Farrell
James Padraig Farrell is widely known as the son of Irish actor Colin Farrell.
He is of Irish and Polish descent.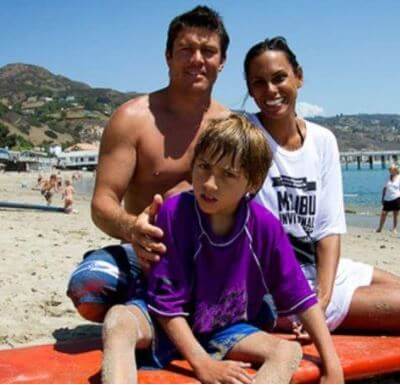 Colin's Hollywood Romance
Colin Farell has been known to date a ton of American celebrities from singer, Britney Spears to actress Angelina Jolie.
He was married to Amelia Warner, who is an English actress and singer.
Their wedding was held at Tahiti in a non-legally binding ceremony.
They had met at a premiere for the movie, Quills and started their relationship before breaking up in 2001.
From 2001 to 2003, Colin was rumored to be involved with famous figures such as American models Nicole Narain, Josie Maran, and American actresses Angelina Jolie, Maeve Quinlan, and Demi Moore, along with pop star Britney Spears.
He then moved on to the mother of his older son, Kim Bordenave, and after they broke up, he again dated Muireann McDonnell, an Irish student.
His last two known romances were with writer Emma Forrest and Polish actress Alicja Bachleda-Curuś.
James Was Colin's Motivation To Become Sober
Colin Farell recalls breaking out in tears after his son James's birth.
Initially, he thought that his tears meant the happiness of the little boy's birth.
But he soon realized that it might have been due to his underlying fear of becoming a father when he was heavily reliant on d*ugs.
The Hollywood actor had been a severe d*ug abuser, and he realized he needed help to become sober if he wanted to be present as a father in his son's life.
He started going to rehab in 2005, two years after James's birth, to overcome his d*ug abuse.
Eventually, he was able to become sober and regards James as his motivation for it.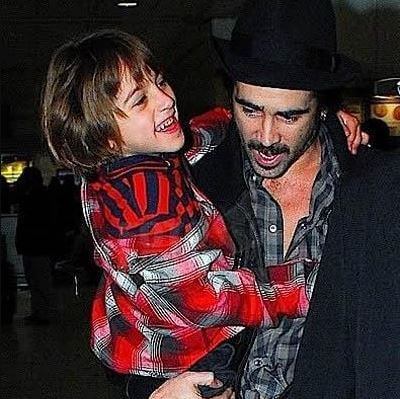 James Does Not Want Father Colin To Be A Villain
James's father, Colin, is a popular actor and has acted in various movies.
Some of his movies are The Gentlemen, The Lobster, Fantastic Beasts And Where To Find Them.
There seems to be a similarity in the various characters portrayed by the actor; evilness.
And although James and Henry are not particularly interested in Colin's movies, they seem to be bothered by their father's many evil roles, according to Colin.
So, they have pleaded with their father to take on fewer roles as a villain.
Living With Angelman Syndrome
Unfortunately, James's everyday life is affected by a complex genetic disorder called Angelman syndrome.
It affects his nervous system causing him to have troubles with movement, speech, intellectuality, and more.
Although this illness is yet to have a cure, James has been trying his best to overcome it and live his life independently.
His father, Colin, shared that James had difficulty watching a movie as this illness hampered his ability to stay still for more than ten minutes.
However, as of recent, James can do so because of his hard work and perseverance.
Colin has expressed his happiness and pride in his son's courage.
And he is continuously using his influence to raise research and awareness regarding this illness.
He has even attended and given a speech at a function for Foundation for Angelman Syndrome Therapeutics (FAST).
Who Are James's Family?
On 12 September 2003, James Padraig Farrell was born in Los Angeles, California.
His parents are actor Colin Farrell and model Kim Bordenave. The couple has already separated ways after their son's birth.
Through his father's second marriage, James also has a younger step-sibling named Henry Tadeusz Farrell.
He currently resides with his mother and step-father, Jimmy Gamboa.
His parents filed for conservatorship ahead of his 18th birthday
His parents, Colin and Kim, jointly filed for conservatorship in May 2021 before his 18th birthday in September.
As he has been dealing with Angelman Syndrome, it will give them the legal power to continue making decisions on his behalf.
According to the sources, the written legal document stated that James continues to be in need of daily assistance, including preparing food and getting dressed, as they oversee his health and well-being.
It is also reported that his parents are seeking court permission to be in charge of finding proper housing for him, the power to access confidential records, withhold consent of marriage, enter into contracts, give medical consent, and the power to make educational decisions.
His father stated that James would be unable to attend the court hearing keeping into consideration that it would allegedly raise his anxiety level and further assured that if James were able to vocalize it himself, he would want the conservatorship.
His father almost broke in half when he took his first steps two weeks before his fourth birthday
His father, in an interview, revealed the most humbling and touching moment to him was when James took his first step two weeks before his fourth birthday.
He once said that the struggles of a child with special needs could be so brutal that they tear at the very fabric of your heart.
He went on to say that people talk about their children taking their first step, which is a monumental moment and it's represented in film, and parents get pissed off if they miss it or they are at work, and they get a call he or she took his first step but to be told that your child may never take the first step and then to see his son take his first step and seeing the amount of work that went into was the most touching moment which he said can never be forgotten.
In his interview back in 2012, he had said of nearly breaking into the half when James took his first step. For the first years of James's life, Colin and Kim tried coping with it privately.
At the Special Olympics in Shanghai in 2007, Colin went public with James's Angelman Syndrome after consulting with James's mom Kim.
The reason his dad gets a free Kebab for his entire life
While appearing on Jimmy Kimmel Live, Colin revealed getting free Kebab for his entire life in his favorite Kebab restaurant.
Farrell told Kimmel that he gets a free Kebab in his favorite restaurant Abrakebabra in Ireland, and it is for the rest of his life.
According to Farrell, he is the first person to get the Gold card. He humorously added not having paid for Kebab in five years except for once.
There was one time when he hadn't carried his gold card. The lady didn't know who he was, and he paid 8 euros at the time; otherwise, he had been eating for free.
The restaurant first gave him a gold card because he interviewed Kebab shop in Aer Lingus magazine, which is their national airline and because the people at Abrakebabra read his interview in the magazine, they gave him the gold card.
Then he appeared on the Ellen show and Kimmel Show and took things international, after which he got a call from them saying that they had printed a black card which was above the gold card as no one had the black card except for him.
With a gold card, he could feed himself for free, and with the black, he could feed two of them whoever he wanted.
Farrell even showed the card to Kimmel, which read, "Absolutely no restrictions apply to Collin Farrell. The original cardholder."
Colin often gets mistaken for Colin Firth.
Colin has a glittering Hollywood career, but he sometimes gets mistaken for his fellow actor, Colin Firth.
In 2017, while appearing on The Graham Norton show, Farrell opened up about being mistaken for Colin Firth.
He said he gets mistaken for Colin Firth, who has him by an Oscar, about ten inches and a lot more decorum, and recalled a moment when he was signing up for a gym once, and the woman got on the phone to sort out membership and whispered quite loud "Yeah, Colin Firth is here."
Net Worth
As James is yet to become a working adult, his net worth is not available. But, his father, Colin Farrell, has a net worth of $80 million.
His income is structured as shown below:
Age
James Padraig Farrell is 17 years old.
His zodiac sign is Virgo.
He has light brown hair.
For Amazing Articles Of Your Favorite Celebrities,
Stay Tuned To vergewiki
Updated On Sat Jul 30 2022 Published On Fri Feb 12 2021 By paper-boat