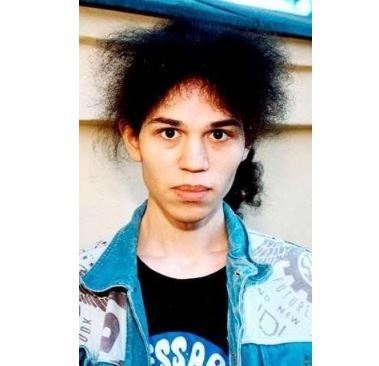 Facts of James Daniel Sundquist
| | |
| --- | --- |
| Full Name | James Daniel Sundquist |
| First Name | James |
| Middle Name | Daniel |
| Last Name | Sundquist |
| Profession | Celebrity Child |
| Nationality | Swedish |
| Birth City | Stockholm |
| Birth Country | Sweden |
| Father Name | Jimi Hendrix |
| Father Profession | guitarist, songwriter |
| Mother Name | Eva Sundquist |
| Gender Identity | Male |
| Sexual Orientation | Straight |
| Horoscope | Libra |
| Sibilings | Tamika Hendrix |
| Date of Birth | October 5,1969 |
| Age | 53 years |
James Daniel Sundquist is famous as the son of the late American guitarist, songwriter, and singer Jimi Hendrix.
His mother, Eva Sundquist, is Swedish. James was born in Stockholm, Sweden.
For Amazing Articles Of Your Favorite Celebrities,
Stay Tuned To vergewiki
His parents only had a brief relationship
His parents, Jimi and Eva, briefly dated after they first met in 1968 during Jimi's musical tour in Stockholm, Sweden.
Initially, his mother didn't mention his father's name on the birth certificate.
It was only a year later after his father's death that she started to claim Hendrix as his father.
There was no paternity test taken. It was the Swedish court that announced Jimi to be his father in the mid-70s. James later changed his name to Jimi Hendrix Jr.
He filed a case against his grandfather
James, then 24 years old, filed a lawsuit against his grandfather James Allen Hendrix in Los Angeles Superior Court, claiming he was the rightful heir to inherit his father's estate rather than his grandfather.
Jimi passed away without a will, so his entire estate was inherited by his father.
He has an elder half-sister
James has an elder half-sister named Tamika Hendrix, born to his father from his relationship with Diana Carpenter.
She is two years older than him, but they are not that close.
His father's death is still a mystery
His father sadly passed away on the 18th of September, 1970, at the young age of 27. But his death is still a mystery.
As per the autopsy report, he aspirated his vomit and died of asphyxia, but the question still arises if it really killed him.
After medical examiner Dr. Michael Hunter re-examined his death, he said the autopsy report provided sparse information, which is also misleading.
According to him, a markedly dilated bright side of his heart questions why because he was in a warm room.
Two weeks before his death, he was performing at a concert in Aarhus, Denmark, where he forgot the lyrics.
He was carried back to his dressing room exhausted and feverish during his third song.
As per Hunter, Jimi may have been suffering from an infection that led to rheumatic fever, which as a result, can lead to serious heart problems, including heart failure, and the dilation in his heart might be a marker for deadly infection.
Jimi experienced d*ugs from an early age. In 1969, he was arrested at Toronto Airport and charged with h*roin possession.
However, the autopsy reports showed no evidence of lsd or any other drugs.
As explained by the Hunter, h*roin was usually injected in the 70s, and because of that injection, body track marks would be seen on the crook of the arm, and in the case of Jimi, the marks were not there.
And also, there was no m*rphine in his system at the time he died. He also said that he did not discover c*caine in his blood or urine.
So his cause of death was also not c*caine.
One day before his demise, Hendrix was with one of his many girlfriends Monica Dannemann, a German photographer who had taken his 29 colors photos.
According to Dannemann, Hendrix wanted her to take that photos because he felt the image he got from his management and record companies and the media was absolutely wrong from the real Hendrix.
Although Jimi looked physically strong in the photograph, his strained smile depicted he was a mentally troubled man, Hunter commented.
Jimi was at the impromptu party with Dannemann around 5 pm the day before his death. He had drank red wine.
As per Jimi's road manager, Dannemann didn't want any girls to be around Jimi.
Though 46-milligram percent and five-milligram percent of alcohol were seen in his urine and blood, respectively, those are too low levels.
There was a quantity of amphetamine detected in his urine as well, which was later revealed that his ex-girlfriend Devin Wilson used to provide him with amphetamine.
So after the party, he went to Dannemann's apartment at 2 in the morning. According to Danneman, she prepared a meal.
After staying until 4 a.m., Dannemann fell asleep, and when she woke up around 9 or 10, she could not wake Jimi up, but he was still breathing.
She saw Jimi had vomited. She immediately called the ambulance. The paramedics, upon reaching there, tried to resuscitate Jimi.
He was pronounced dead by the time he was rushed to St. Mary Abbots' hospital.
As per the emergency room physician, there was a considerable amount of alcohol in the pharynx and larynx, which means there was a considerable amount of alcohol in his throat, which fueled the disturbing theory that Jimi had been murdered, said Hunter.
During his European tour, the argument between Jimi and his then-manager had been rising.
His road manager James "Tappy" Wright, said he witnessed the argument between them as to which his music should go.
Jimi had even decided to leave Jeffrey.
Tappy Wright, even in his book, claimed that Jeffrey confessed to him making Jimi swallow sleeping pills in the hope of collecting on his client's life insurance policy.
He further wrote that Jeffrey feared being replaced by a new manager and decided Hendrix was worth more to him dead than alive.
As per him, Jeffrey confessed to him about the crime in 1971. He said to him that he had to do it.
They went to round to [his] hotel room, got a handful of pills and stuffed in his mouth.. then poured a few bottles of red wine deep into his windpipe".
Net Worth
His late father was one of the highest-paid musicians in the world. But his net worth at the time of his death was just $20,000.
Age
He was born on the 5th of October, 1969. He is currently 53 years old.
Updated On Sun Jul 23 2023 Published On Sun Jul 23 2023 By Sabina