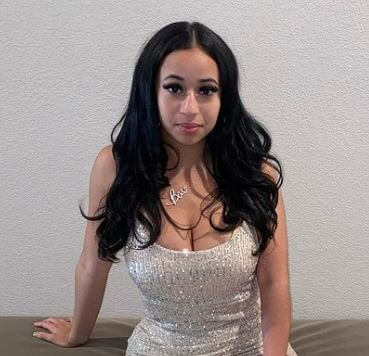 Jaden Newman is the sister of an American basketball player, Julian Newman. Like her brother, she has established her name for herself as an amateur basketball player.
She began playing varsity basketball for Downey Christian School in her third grade and was able to draw attention, scoring an average of 30.5 points and over seven assists for her Varsity High School team.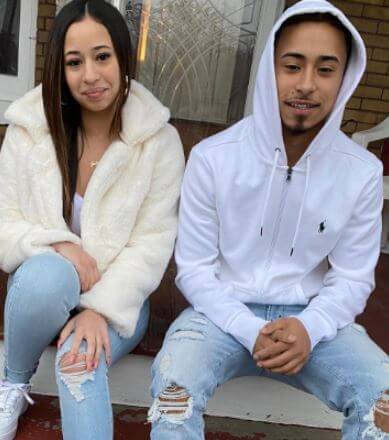 She was the youngest player ever recruited by the Division I Women's Basketball program
Jaden was nine when she became the youngest player ever recruited by the Division I Women's Basketball program and got national attention.
She appeared on several Television programs, including The Queen Latifah Show. While appearing on one of the television shows, "Emotional Mojo," she said she played with 15 years old girls at that age.
She also shared what it was like to receive a letter from the University of Miami. She said she was very happy to be the youngest player to be ever recruited.
She also shared that her basketball hero, whom she looked up to, is Diana Taurasi.
While appearing on other shows, she said she wants to be the first woman in the NBA.
Her father serves as a basketball head coach
Both Jaden and her brother inherited the talent from their father, Jamie Newman, who played basketball as a point guard for Colonial High School in Orlando before becoming a history teacher and a basketball head coach at Downey Christian school.
Vergewiki Prohibits Using This Content On Other Websites
For Jaden, her father is her first coach. On the other hand, her mother, Vivian Gonzalez, played point guard for University High School in Orlando, Florida.
She later served for years in the United States Navy before working at the United States postal service.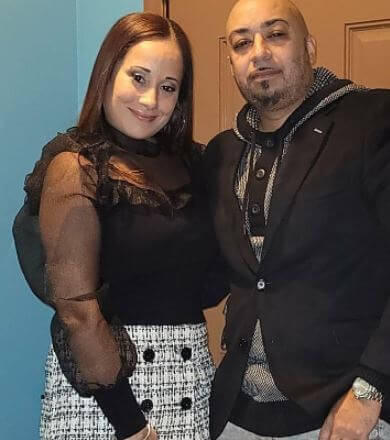 Her brother was just 11 when he became the star of his Varsity Basketball team
Her brother Julian was three when he started playing basketball under his father, who trained him hard.
He started playing basketball for the middle school as a fifth grader and was soon promoted to varsity because of his excellent performance.
At 11, he was already the star of his Varsity basketball team as a point guard and was ranked no. 1 in the State of Florida in assists.
He appeared on Conan O'Brien's show, where he said he led the state in the state of Florida assists and second in the country.
He was just 4 feet 5 inches but competed with his teammates, who were 5'9 and 6'4, and played against 6'7.
He said at the time his strategy was to use his quickness and dash by them with his quickness.
During the same interview, he was also asked if he was worried about playing one-on-one with Jaden, to which he said no, giving the reason that she is a girl.
The family features in the reality show
The Newman family feature in the reality show "Hello Newmans." The reality show was launched in 2019 by the sports network Overtime.
The show gives insight into their day-to-day life, mostly about their basketball life. In one of the episodes, Jaden almost considered quitting the team because of the intense pressure from her dad.
In that particular episode, when she shared with her brother Julian that she was quitting, she thought it would freak him out, but he laughed, which pissed her off.
But later, Julian convinced her. She said she was not going to quit, but it was not for her dad but for her team.
She is also a social media star
Jaden is also a social media star. She has 1 million followers on her Instagram and over 8,000 followers on her Twitter.
She is actively involved in social media and keeps posting stunning pictures of herself. She released her first single, "I run it," in 2019.
Net Worth
Jaden has been working hard to make her dream of playing in the NBA a reality. Her net as of now is estimated to be around $22,000
Age
She was born on 13th June 2004 in Orlando, Florida. She is currently 18 years old.
For Amazing Articles Of Your Favorite Celebrities,
Stay Tuned To vergewiki
Updated On Sun Sep 18 2022 Published On Sat Sep 17 2022 By Sabina