Ingrid Hajek is famous as the ex-wife of the late Academy and Golden Globe-nominated American actor James Caan.
According to Hajek's LinkedIn profile, she works as a life coach at Life and Prosperity Coaching.
For Amazing Articles Of Your Favorite Celebrities,
Stay Tuned To vergewiki
She was the third wife of Caan
Hajek was the third wife of Godfather actor Caan. Prior to marrying her, he was married twice.
He married for the first time to Dee Jay Mathis. They were married from 1961 to 1966.
He then married Sheila Marie Ryan, a former Playboy cover model who is also famous for being the ex-girlfriend of Elvis Presley.
They married in 1976 but divorced the following year.
Hajek and Caan got married in September 1990 in ritzy Marina Del, California.
However, their marriage could not last long as well, as they got divorced nearly four years later, in March 1994.
Following their divorce, Cann married for the fourth time in 1995 to actress Linda Stokes. It was his longest marriage, although they later got divorced.
They were together for nearly two decades.
Did Caan cheat on her?
When she was still married to Caan, Heidi Fleiss, an American former Madam, claimed to have a relationship with Caan.
In an interview with Vanity Fair in 1994, she claimed that she was having an affair with her longtime crush James Caan and that she would visit him on the set of Flesh and Bone in Texas.
However, Caan denied having an affair with her and said his relationship with her was just platonic.
She shares a son with Caan
Hajek is a mother to her son, Alexander James Caan. They welcomed him in 1991. Alexander is the third child of his late father.
He is a ski instructor at Northstar California Resort. He has two older and two younger half-siblings.
Two of his older half-siblings are sister Tara and brother Scott born to his father from his first and second marriages.
His younger half-siblings, brothers James Arthur and Jacob Nicholas Caan are from his father's fourth marriage to Linda Stokes.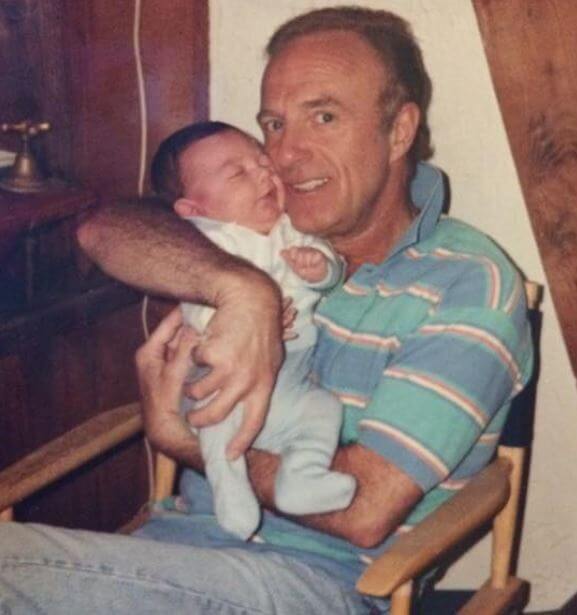 Scott is an actor, director, writer, and former rapper.
Scott, during the Inside Of You With Michael Rosenbaum podcast, said his father was not like a normal actor guy but was good at everything.
He was an amazing athlete, good at motorcycles, good at playing every instrument, and had the ability to pick up anything and be good at it.
And for him, his father being an actor was just something else he was good at.
He was somebody who was really tough, handsome, and smart, and seeing him good at everything made him want to be good at stuff, he said.
He also recalled his late father's words. He used to tell him If you are going to do something, be the best at it, or don't do it.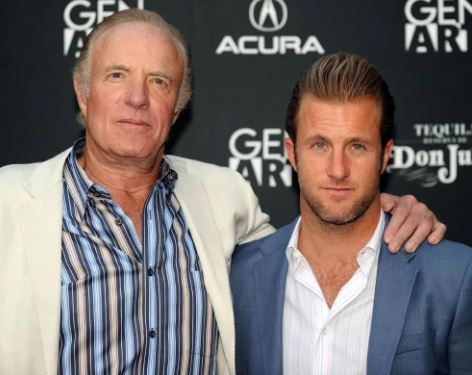 The truth behind the success of Godfather
The classic film The Godfather, directed by Francis Ford Coppola, is a true masterpiece ever made in the history of cinema.
When the film came out in 1972, a New York-based lawyer Mario Cuomo didn't consider watching it, objecting to stereotyping Italian-Americans.
He boycotts the movie for 41 years before finally deciding to see the movie.
Larry King, during a conversation with James back in 2013, brought up the topic to discuss it.
He said that he and Mario Cuomo did a seminar at Fordham University for law students where they showed The Godfather.
King said Cuomo still hated the movie, although he appreciated technically.
He hated it because of Italian stereotypes and the theory that Italians suffered as Americans from that movie.
He also said that the movies glorify murder.
When Larry King asked about his reaction to Cuomo's statement, Caan said that the truth about the success of The Godfather has to do solely with Francis Coppola, and the reason he said that is that Coppola is not a Brooklyn Italian but a Mediterranean Italian.
His father was a lead flutist for Toscanini, so they come from music and art and food and wine, and the kids were the same way.
They didn't know about any wise guys' kinds of stuff but therein lies the success because everything was done for the sake of the family, he explained.
He said that 90 percent of his friends were Italian and that he never heard those things as they suffered as Americans from them.
Net Worth
Her net worth is currently under review. As of now, we have the net worth of her late ex-husband, legendary actor James Caan.
James, at the time of his death, had a net worth of $20 million.
Age
She was born on the 6th of January, 1960. She is currently 63 years old.
Updated On Tue Aug 08 2023 Published On Sat Jul 01 2023 By Sabina