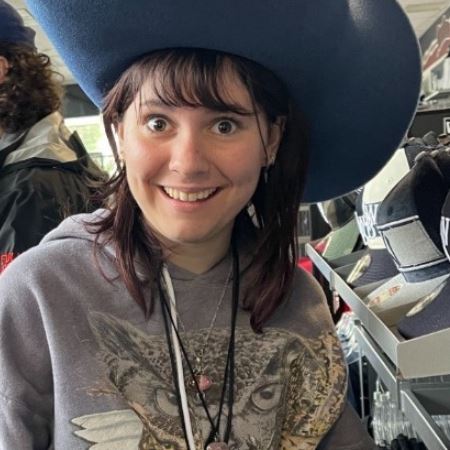 Ila Kreischer is famous as a celebrity daughter.
She is the daughter of an American-born stand-up comedian, podcaster, reality television host, and actor Bert Kreischer.
Her mother, LeeAnn Kreischer, is a film producer and a podcaster.
For Amazing Articles Of Your Favorite Celebrities,
Stay Tuned To vergewiki
How did her parents meet?
Her mother, during one of the episodes of Wife of the Party Podcast, recalled how she met her future husband.
According to her, she had a friend who had a friend who was Bert's roommate.
Her friend invited her friend to bowling and asked if he could bring Bert to Bowling.
There were twelve of them for the bowling, and they were separated into couples and singles. She and Bert were on singles.
She knew Bert's roommate, so she asked him to give Bert her phone number at the end of the day because she thought he was a fun guy and would have a good time together.
But Bert didn't call her, so she called his roommate to say why he didn't call her after having so much fun that day, after which he handed the phone to Bert.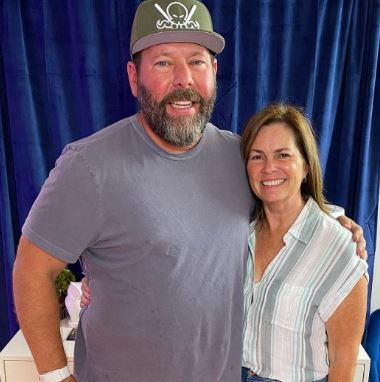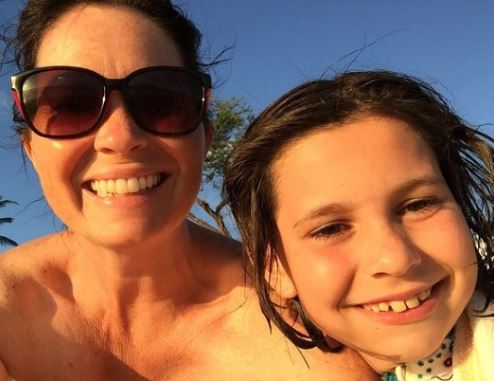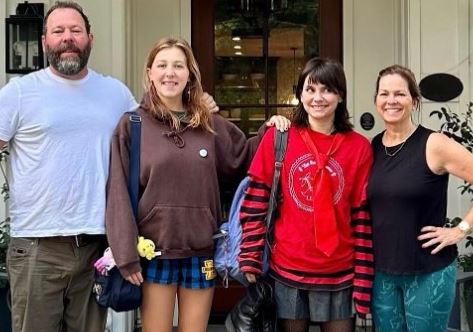 She then told Bert that if he asked her out on a date, then she would say yes. He then asked her out.
She recalled Bert hanging up the phone and saying to his roommate that she wanted to meet him for his body.
She said he showed up for a date but was a complete wreck because he didn't have dinner and didn't tolerate taking his shoes off in the middle of the dinner.
After the dinner was over, he asked her if she wanted to have a drink or a dessert or something because he didn't want the date to end, but it was already 2 in the morning, so they had to leave.
From that day onwards, he started calling her at exactly 9 in the morning, asking her what she was doing that night.
Still, to that point, she was not thinking of getting involved with a comic, thinking she was going to be broke and be working her whole life doing s**t jobs.
But after dating for weeks, she started thinking she might be going the right way. They have been together since that day.
She has yet to decide what she wants to become in the future
Illa said she hasn't decided yet what she wants to become in the future while appearing on her father's podcast.
According to her, she is not sure yet and is currently figuring out what she wants to become with her college counselor.
Comedian Tim Dillon, who was the guest on her father's podcast, gave her some life advice.
Dillon advised her not to rely on any institution to help her in whatever she wanted to do and not to wait for someone to tell them they could do it but to just go do it.
When Dillon said she could be a real estate agent, adding humorously that one can lie to people all day and put them in a position to get it, she said she can't lie.
She also said she doesn't like L.A. that much because of its bad air quality and would rather move somewhere else than stay in a place she has already been.
What do Ila and her sister think about her dad's success?
Ila has an elder sister, Georgia Kreischer, who is two years older than her.
Both of the sisters often appear on their parents' podcasts to share their perspectives on certain things.
In one of the episodes of her mother's podcast, they shared their perspective on their father's success as a comedian.
Georgia said she was confused when she discovered that her father sold out the theater and wondered if he really did that because she lives with him and doesn't watch any of his stuff and that she doesn't understand what he says, which, according to her will never understand because she knows him as her dad, not someone who is funny.
She also said that he understands that he sold it out, but she will never understand why because she is never going to watch his comedy and find it as funny as other people will because she is too logical.
Ila also said she feels the same as her sister except for the logical part. She added that she would probably believe him in thinking that he says it that way.
Net Worth
She is yet to start her career. As of now, we have the net worth of her father. Her father has a jaw-dropping net worth of $14 million.
Age
She was born on the 19th of July, 2007. She is currently 16 years old.
Updated On Sat Sep 02 2023 Published On Sat Sep 02 2023 By Sabina