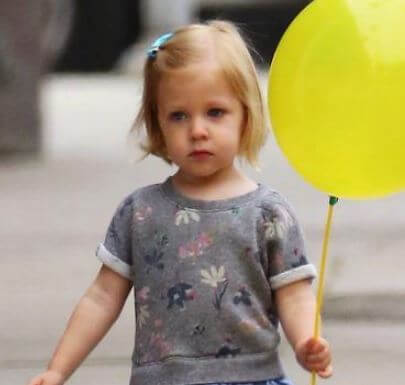 Hazel Krasinski is famous as a celebrity kid. She is the daughter of an American actor and filmmaker, John Krasinski.
Not only her father but her mom is also ruling in the showbiz industry.
She is non-other than Emily Blunt, an award-winning actress notable for roles in the comedy-drama film The Devil Wears Prada, drama film The Young Victoria, crime film Sicario, and psychological thriller film The girl on the Train.
How did her parents first meet?
Her parents first met through a mutual friend at a restaurant in Los Angeles in 2008. While appearing on Late Night with Seth Meyers in 2018, Emily opened up their first meeting.
She said she was with a friend and John was with his friend, actor Justin Theroux when they first spotted each other in the same restaurant they were in.
Her friend Gray after seeing John went, "O my God, that's my friend John after which John abandoned his friend Justin and went over to them, and all he did was made her laugh, she said.
After less than a year together, they got engaged and eventually got married on July 10, 2010, in a private ceremony at George Clooney's estate in Lake Como, Italy.
Why do her parents not want her and her sister to know much about their popularity?
Hazel and her sister Violet are not much aware of their parents' popularity. And their mom doesn't want them to know too much about it.
During an interview with The Sunday Times, Emily said she heard something from her daughter she had never heard before.
According to her, Hazel asked her if she was famous, and that stunned her because she had never heard her and had never said that word in their house since they had never talked about it.
Vergewiki Prohibits Using This Content On Other Websites
She then responded to her, saying she didn't think so, and asked her if someone had told her.
Hazel then said, "Yeah," but she would not divulge much more, but it's weird, she continued.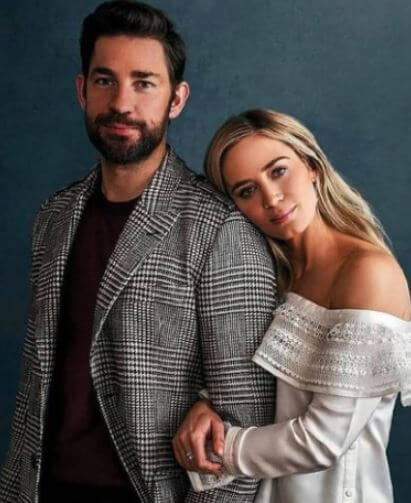 She went on to say that she doesn't want her kids to feel any important or special or that there is a glare on them any more than other kids and would be thrilled if her daughters could remain oblivious for the longest time.
She also said that her daughters do not even like to see what she does and do not like it when she puts on makeup. They just want her to be their mommy.
She is funny
Hazel is funny and has great comedic timing.
Her father, John, while appearing on Ellen's show back in 2020, revealed that then five-and-a-half-year-old Hazel was already starting to show comedy skills when he was asked what Hazel was up to.
Making me laugh, she is so funny, he said. Recalling the hilarious incident, he said he came up with the idea of doing a photo wall after ten years of his marriage.
So with the idea, he got all the brand-new frames, unwrapped them, and put them on the ground before putting them on the wall, and the girls came over and praised him, saying he was doing such a great job.
Then Hazel leaned on his shoulder and went, "so good. Don't you think you should put pictures of us up?
It was all the fake families in the frames, he added. I think she was genuinely concerned that I was losing my mind, he further added humorously.
She has a younger sister
Hazel is an older sister to her little sister, Violet, who is two years younger than her. Emily, while appearing on Jimmy Kimmel Live back in 2016, shared Hazel's first response when she found out she was becoming an older sister.
When she first said that there was a baby in there and she was going to be a big sister, Hazel looked up to her and went, "Nope."
Then they bought her every I am a big sister book.
She also admitted that the relationship between the mom and her first child is the one that changes the most.
Net Worth
Hazel is currently relishing the luxurious lifestyle provided by her parents. Her parents have a combined net worth of $80 million.
Age
She was born on 16 February 2014 in California. She is currently eight years old.
For Amazing Articles Of Your Favorite Celebrities,
Stay Tuned To vergewiki
Updated On Sun Sep 18 2022 Published On Sat Sep 17 2022 By Sabina