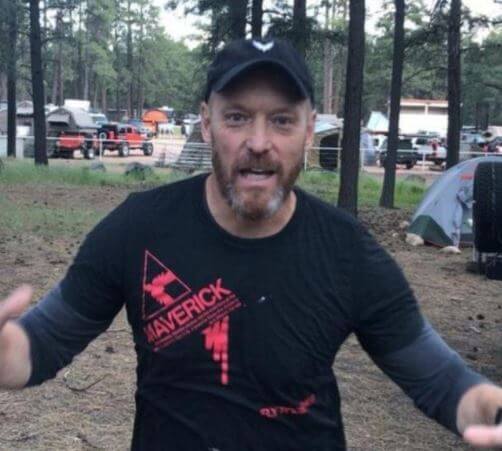 Greg Paul, real name Gregory Allan Paul is known as the father of the famous social media personality Jake Paul.
Besides being a pop of popular son, the man himself is recognized as a social media star.
Incredible Rise towards the Stardom: Greg Paul
Logan Paul and Jake Paul are counted as stars of social media.
Right after, his sons took a great turn in their career; how can their father leave behind?
The man decided to open up his own Vine and Instagram page.
Within a short period, Greg was able to turn up the table towards him and grab the audience's attention, which made him famous on Instagram.
Moreover, in 2014 he started his own YouTube channel and became a content creator.
He uploaded the topics like Jake Paul Surfing, Delivering Logan's Bus Across the country, including also generalized topics, and so on.
Now, he is recognized as a YouTube star too.
Greg is married to a YouTube star
Greg married Pam Stepnick real name Pamela Ann Stepnick, who is the mother of Logan and Jake.
She is also a YouTuber and runs a channel named "VlogMom". She is followed by 836k subscribers.
But before coming toward the entertainment field, Pam was a registered nurse who had worked in UHHS Westlake Surgery Center.
Not only here, but she had been a part of many other medical centers.
Must say, she is an inspiration to many other women out there.
Jake's Father's big controversy had shaken the audience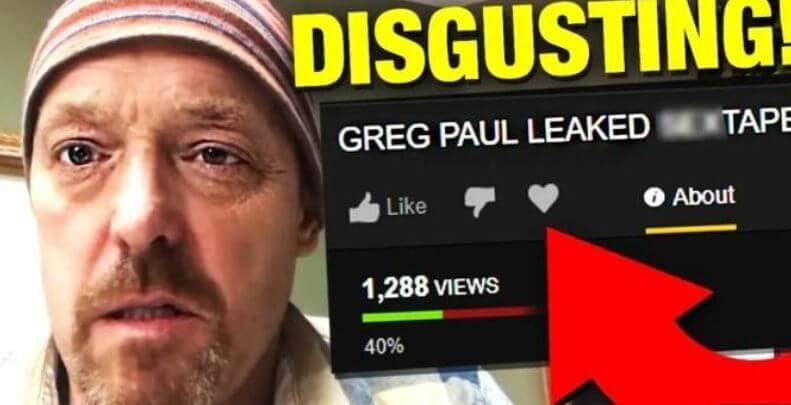 Jake's dad Greg was involved in a big controversy back then.
The man was hacked by Digital hackers. They had leaked a tape of him.
The video reflects the presence of him with minors.
Greg commented, saying there have been many hackers who hate him and are spreading rumors to ruin his character as much as they can.
The video and the rumors are 100% false, and after all, it's the entirely false allegation, Greg added.
He also mentioned in his video that there is no evidence because that situation never happened.
Ex-wife Pam Stepnick "A proud mother."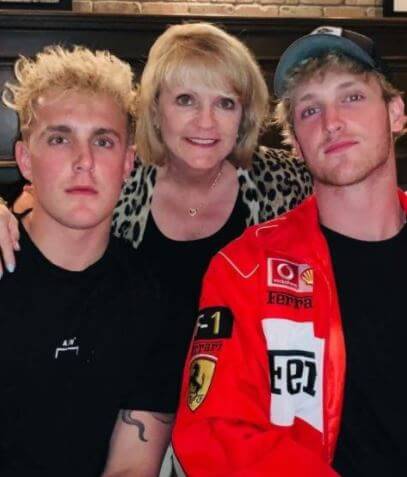 Greg and Pam have departed their ways. She is now renowned as his ex-wife.
Despite them not being together doesn't affect their love for children.
Pam also started making videos for YouTube, which has now made this platform a family business.
In 2017, she debuted on youtube by releasing her first video.
With the growing number of subscribers, she had named her subscribers "Pamily."
In the video, she not only gives her advice but promotes her sons' work too.
We must say she is the cheerleader of her sons and a proud mother.
A wedding in Las Vegas of Jake and Tana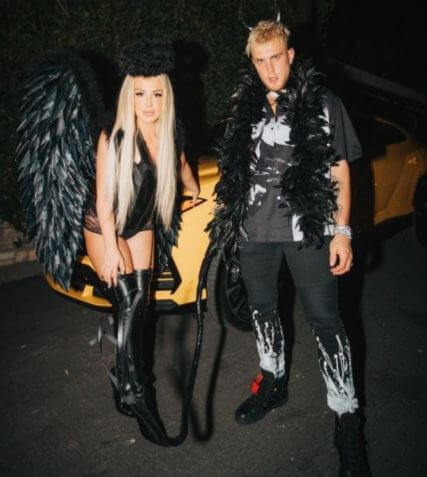 As we know about his son Jake, let us take a sneak peek at his wedding with Tana Mongeau.
Tana Mongeau is also a YouTuber and has her channel. Both YouTubers got married in 2019.
The place was Las Vegas. Moreover, the total budget of their special event was $500,000.
Tana also specified in her video, later on, clarifying about her relationship with Jake, saying it is real and isn't only binding on paper.
Greg survived a heart attack?
Greg and his two sons were snapped on the podcasts where his son raised a talk that Greg, his dad, ever since had a heart attack, drove the car to hospital by himself.
On asked by a son, why did Greg not call an ambulance? Greg replied he called 911 when it felt like heartburn. And around 9:15, he started having sweat all over his body.
Thinking of him having a heart attack, but due to some circumstances, Greg directly went on to pull his car by himself while on another side, 911 warned him to stop.
Greg shared he had shortened of breath while driving and had said that if he died, he would die, saving his life.
Greg was moved to the hospital soon. And he shared at that moment, his ex-wife Pam was in Los Angeles, and his son was not in the same country.
He insisted on calling Pam thrice. Greg recalls how he told Pam, if he didn't make it, tell his boys he loves them. Nevertheless, at last, Greg survived that incident.
Random things you weren't aware of Greg
Greg originally belongs to Cincinnati, Ohio; however, he was later raised with his two siblings named Jeff and Jim in Westlake.
During his adult time, Greg served as a licensed realtor and commercial roofer. Moreover, Greg, in the initial days of both sons, used to audit for them too.
Other than that, we know how Greg loves being outdoors. Also, on his split up, Greg says that both of the individuals don't have teaching tools to save a marriage.
But the saying love for each other will pull them through is claimed as a f*cked up bullshit lie by Greg himself.
Further adding, even though he with his former partner did all perfectly. First, by purchasing a house, then moving in, and later starting living together, all this stuff couldn't pull them long.
He also confronted his former wife, Pam, who moved on with her life faster than Greg after splitting up. Well, his nickname in high school was Red Muff.
Lastly, Greg accepted that he went flat broke in the 2008 financial crisis.
He went through emotional turmoil following his Divorce
During the conversation with his two sons, Jake and Logan, in the IMPAULSIVE Clips podcast, Greg shared his and his ex-wife's Pam story.
When his son Logan asked what their mom saw in him, Greg replied, saying that it was his rebellious nature and also he was confident.
He said it was mutual and there were living together before they got married.
According to him, Pam's mom made a condition that she would pay for the wedding if they got married before they moved in.
Still, he and Pam said they were not doing it because agreeing to her was like she would have control over who came, and they didn't want hundred people whom they didn't know, so they covered it themselves.
Then Logan asked how they thought their relationship was going to work since they were two poles apart.
Greg, in his reply, said both of his and Pam's parents were divorced several times, due to which they lacked teaching tools to make it through marriage, but they believed they loved each other and love would pull them through.
Having said that, he added to say to think love pulls through is a total lie.
When they were together, Greg and Pam did what they thought was right. They were in love. They didn't rush things.
They first bought the house, moved in, and they lived together.
Then Paul's brothers went on to discuss that they can't remember what it was like where Logan said he only remembered the bad stuff during their Divorce.
Greg went on to say that for people going through a divorce, it generally takes three to five years for recovery, both financially and emotionally.
According to him, Divorce was out of the field because he never had a clue about Divorce.
They never talked about getting a divorce, they never went to counseling, and he was never told that she didn't love him.
When Pam left him, he was 38 and a father of two. He had in his mind he was never going to get laid again, never going to get tail again.
There was one point when he didn't leave his room for like a day and a half. There were times when it really got hard because Pam was out living hard.
She was traveling, and he was with their sons most of the time when he was still trying to recover.
Pam was a nurse so that she could punch a time clock, and the person behind her or in front of her kind of moved her along through the day, but as a self-employed, nobody was pushing him or saying GP get out of bed, come to work, do this, do that.
He was so emotionally f***ed up that shadow of emotions followed him everywhere.
At one point, he even didn't know how to get to Toledo when it was just an hour's distance from his home because he was emotionally wrecked.
When he was dealing with it, he was like no coffee, no drinking, no smoking because he wanted to feel every emotion.
He wanted to feel it raw, and also, he didn't want to be in a position when he ran into Pam and her dude and jacked up on coffee or jacked up on a shot.
Emotional turmoil had so F***ed him up that he would leave himself a voice mail at night before he went to bed. The voice mail would be,
"Yo GP, you are a good dude, you do know what is right for you, wake the F**K up, spread some good news, and keep moving.
He would wake up the next morning and listen to his voicemail. Then Jake asked how long did it last? Greg said it lasted for 96 days.
Net worth
Greg Paul is a YouTuber and an Instagram star whose net worth is not revealed yet.
His son Jake has a net worth of 20 million dollars.
| | |
| --- | --- |
| Net worth | $20 million |
| Income source | Social media personality. actor |
Age & Height
He is 57 years old.
His height is 5 feet and 7 inches, which makes it 1.702 meters.
For Amazing Articles Of Your Favorite Celebrities,
Stay Tuned To vergewiki
Updated On Wed Jun 01 2022 Published On Tue Jan 26 2021 By shaumya