Gersson Archila is famous as an ex-spouse of an American actress, author, and former model, Hunter Tylo.
His marriage to Tylo was annulled after nearly a decade of their marriage
Archila was married to Tylo from 2009 until 2018. It was a secret ceremony in Las Vegas, Nevada, shortly after the death of Hunter's mother.
The marriage was annulled after nearly a decade of their marriage as evidence proved him to be of poor moral character, engaged in three spousal abuse, drug paraphernalia, and auto theft.
Not only that, he is said to have engaged in misrepresentation by a false identity and hiding a criminal past.
For Amazing Articles Of Your Favorite Celebrities,
Stay Tuned To vergewiki
Tylo was married twice before him
Tylo was married twice before him. Her first marriage was to Tom Morehart in 1980 when she was just 17.
From their marriage union, they gave birth to their only son Christopher. However, they got divorced four years later.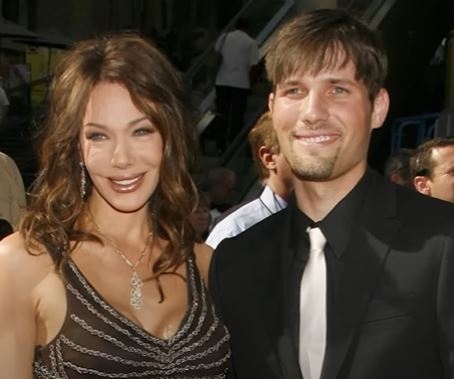 Three years after her divorce, she married for the second time to actor Michael Tylo.
During an interview, Tylo said that when she divorced her husband, Michael Tylo, he was 15 years older than her. She had been married to him for 18 years.
She said she knew she would be dating again when they divorced, explaining that she had always dated older men when she was younger, and with Michael Tylo, they blended with their music preferences.
He was into 50's music, and she was into the '70s, so it was always a clash of titans, she said.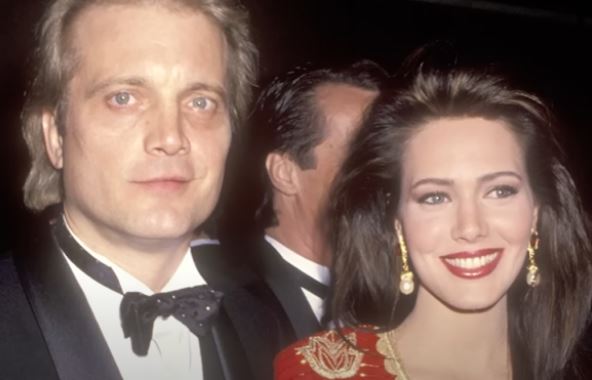 Besides that, she was also dating her then-boyfriend, Corey Cofield. She filed a restraining order for acting violently with her children.
Does he share any kids with his ex-wife?
He does not share any kids with Tylo, but Tylo is a mother of four.
She shares a son Christopher with her first ex-husband and two daughters, Izabella Gabrielle Katya Ariel Tylo, and a son Michael Edward "Micky" Tylo Jr., with her second ex-husband Michael Tylo.
Their daughter Katya was diagnosed with a rare type of cancer, retinoblastoma, in 1998.
In an interview, Tylo said that the symptom started to show when she was only two weeks old, and her crying showed it was painful, but despite that, she delayed visiting the doctor until she noticed milky white beneath the black part of the pupil.
She said it made a red flash when she turned her head a little.
The doctors told her that there was a need for surgery within four days because cancer grows so rapidly that if one cell gets into the optic nerve, it will go directly to the brain.
The doctors removed the affected right eye and started chemotherapy. She luckily survived and now wears a prosthetic right eye.
Similarly, Tylo's then-19-year-old son Micky tragically died by accidentally drowning in the family pool in Henderson, Nevada.
Tylo, during an interview with Larry King, said that she thought the worst thing in life was having a sick child before she realized it was to lose a child.
When Micky was in his late fifteen, he started to have symptoms where he would walk around and blink and stare into space which eventually turned into some seizures where he would tremble and fall into the ground.
Physicians said that he had complex partial seizures. He had been seeing a therapist, and the therapist said that was due to a stress disorder, she told.
When Larry King asked how did he die, she said Micky had driven out to see his girlfriend, after which he went to their home in Nevada.
He had called his girlfriend for breakfast that morning and then had gone beside the pool to get the reception, but unfortunately, a seizure occurred, and he fell into the pool and drowned.
Net Worth
His net worth is currently under review. As of now, we have the net worth of his ex-wife Hunter Tylo. Tylo has a net worth of $13 million.
Age
His ex-wife is 60 years old.
Updated On Mon Jun 05 2023 Published On Mon Jun 05 2023 By Sabina