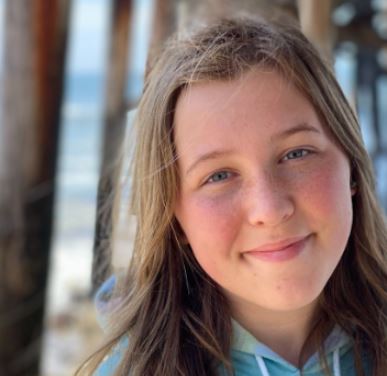 Facts of Georgia Kreischer
Georgia Kreischer is famous as a celebrity daughter.
She is the daughter of an American-born stand-up comedian, podcaster, reality television host, and actor Bert Kreischer.
For Amazing Articles Of Your Favorite Celebrities,
Stay Tuned To vergewiki
The love story of her parents
Her parents, Bert Kreischer, and LeeAnn Kreischer, met, and then they started dating for a while before LeeAnn dumped him.
The reason she dumped him was that they were at a party, and he got drunk and got into an argument with her friend, which he couldn't let go.
The next day, he felt a certain kind of emptiness and felt if he was going to be single, he needed to figure out what he was doing with his life.
Bert said he had a moment with God where he spoke to God, and God said to him that if he wanted her back, he needed to promise that she was the one and he was not going to f*** it up.
He asked God to give her back, promising that he won't f*** it up and that he is going to marry her.
He recalled God saying in his head, "Remember what you just said."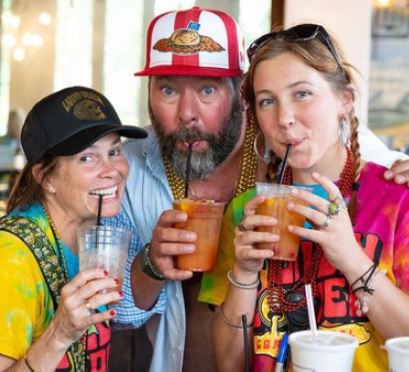 When he returned home, he found LeeAnn in his bedroom on his bed. She was there to sort things out.
She had gone to church in Compton, and someone said to her that she should give him a second chance.
They neither drank nor went to parties for the next months.
Then one day on New Year's Eve, while they were in Italy, he said to her that he wanted to drink since it was snowing outside, and she let him drink, saying she didn't think he had a drinking problem.
It was during that time she introduced her family to him. They have been together since then.
She doesn't find her dad that funny
When Georgia was asked to share her thoughts about her dad's success, she said she didn't know what he said and also didn't think she would be able to understand because she knew him as her dad, not as someone who was funny.
She can be like, "Ohh, he sold this out," but she will never be able to understand.
She is never going to watch and find it as funny as other people will because she is too logical.
She also said that millions of people go up to her and say that they find her father too funny, and she will be like he is retelling the things that happened in her life.
He is not that funny, and she will never be able to see him as that funny though she understands what he is doing because she lived what he is talking about, she said.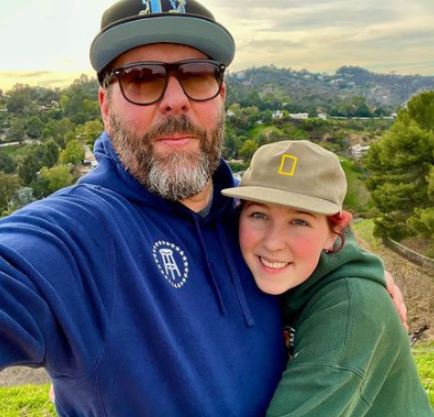 Her sister threw herself a period party
Georgia has a younger sister, Ila Kreischer, who is two years younger than her.
The sisters are super close to each other and are often seen sharing their opinions on their parents' podcasts.
Her father, during Howie Mandal, Does Stuff podcast, shared throwing a birthday party for his daughter on her very first period.
According to him, among the two of his girls, Georgia is the most sensitive one, so her very first period was traumatic for her as she realized that her childhood days were over, for which she was not ready.
She started crying with her mother, saying she was not just ready to be a big girl. She said to her mom that she needed a couple more days to play with dolls.
But when Ila got her very first period, she did herself a period party. He recalled Ila calling him up and saying him that she got her period.
She asked him to go to the store and get red velvet cake because she was throwing a period party that night and was inviting some of her friends, ten girls and two boys.
Ila wanted to celebrate her period and name her period.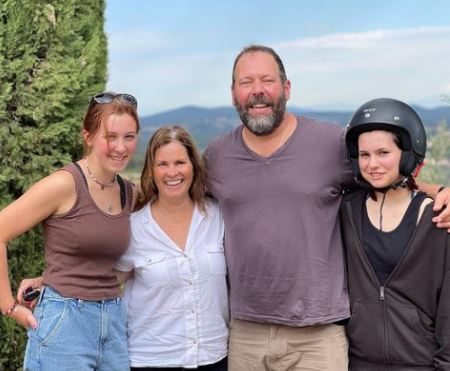 So, he bought the red velvet cake, got spaghetti, meatballs, red wine, everything red.
The girls knew, but the boys didn't, so when they saw the red theme party, they had no clue.
Ila named her period Jason and the boys were like, "Who the F*** is Jason?" he added hilariously.
Net Worth
Her net worth is currently under review. As of now, we have the net worth of her father. Her father has a net worth of $8 million.
Age
She was born on the 8th of June, 2004. She is currently 19 years old.
Updated On Sat Sep 02 2023 Published On Mon Jul 10 2023 By Sabina