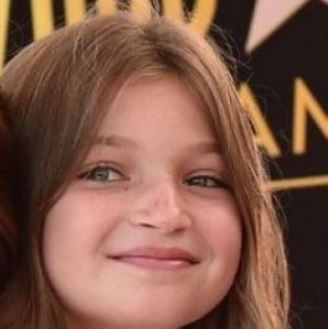 Facts of Francesca Nora Bateman
Francesca Nora Bateman is famous as a celebrity kid. She is the daughter of an American actor and producer, Jason Bateman.
Her mother, Amanda Anka, is an actress and producer.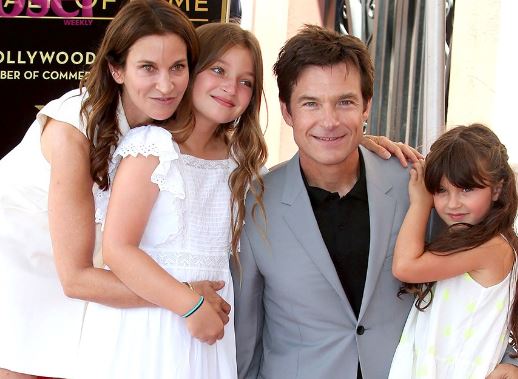 The love story of her parents
Her parents first crossed paths at an L.A. Kings game when both of them were teenagers.
During a conversation with GQ&A, Anka said they didn't date for a decade because she just wasn't into where he was.
During those periods of time, Bateman was in relationships that were mostly short-term.
He told the Independent in 2011 he didn't really have the balls to be with someone who was his equal, and as a result, a lot of that relationships were short-term.
But his friendship with Anka was growing stronger, and when he realized he was ready to be in a long-term relationship and if only he wanted to marry once, he should marry a friend.
He wanted to marry somebody who wasn't someone he had to be in any particular mood to want to be around, and Anka was that friend of his, he explained to The Daily Telegraph in 2014.
The couple married in 2001.
Their marriage was not smooth sailing and, at one point, went too far that Anka gave her husband an ultimatum because Bateman had not gotten rid of his old habits fully.
She gave herself and her husband some time to reflect on planning a solo trip.
At that time, Bateman realized he should fight to save his marriage and asked himself, "If he wants to continue being great at being in his twenties or set up and graduate into adulthood"?
He chose the latter and saved his marriage.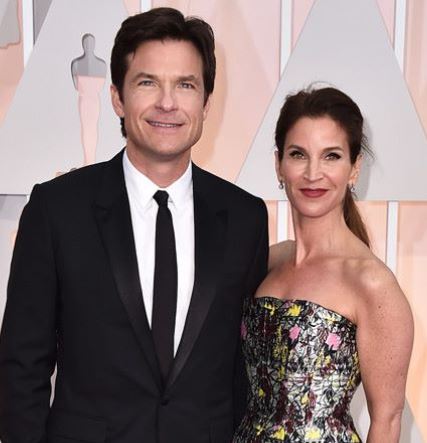 She was asked to make a pinky promise not to spoil the fun of the Easter Bunny, Tooth Fairy, and Santa Claus for her younger sister
Bateman, while appearing on Jimmy Kimmel Live back in 2018, recalled a hilarious parenting story where he said he ruined the Easter Bunny, Tooth Fairy, and Santa Clause for then 11-year-old Francesca.
It was during the time when Bateman was away from his family to shoot his popular show Ozark in Georgia.
He decided to take each of his two daughters, Francesca and Maple, separately with him for a week so that they could have father-daughter time.
Bateman said his wife doubted him from the beginning and told him he couldn't get the kids to camp on time, let alone fly across the country with them for a week.
Bateman took it as a challenge and told her he would try with their first daughter Francesca.
As they were heading towards the airport, the next day after Easter, he asked Francesca about Easter and asked her if she got a lot of eggs as he didn't have a conversation to start.
She said, "Daddy, here's what I don't understand. Bunnies don't lay eggs, right? Bateman was like, "That's true.
And again, she expressed having a hard time putting a couple of things together.
When Bateman asked about the problem, she said, "The Easter egg Bunny; not real, right"?
She asked him not to lie and to make a pinky promise right at the moment that the Easter egg bunny was real because she didn't want to look like an idiot in front of some of her friends who said it was not real.
And he said Easter Bunny is not real. That did not end there. She said, in addition to the Bunny, what does not make sense is the tooth fairy.
Bateman recalled going in a blackout and sweating at that point, and the driver in front of him was just shaking his head like, This poor b*stard".
She asked him how the tooth fairy carried her tooth and put $20 underneath her pillow. He then said Tooth Fairy is not real.
Then again, she went on to ask about Santa Claus.
Bateman then texted his wife, to which she replied, texting how he didn't get through all of that being a professional liar and asked him to make Francesca make a pinky promise not to spoil the fun for her younger sister.
She finally decided to watch her father's popular series, Ozark
Her father is mostly renowned for his role as Marty Byrde in Netflix's popular American crime drama series show Ozark, but she had never seen her father's show until recently.
Bateman, back in May, during the conversation with Entertainment Weekly's Around the table, revealed that he has been rewatching 1st and 2nd episodes of Ozark with his elder daughter Francesca and what it was like for him to watch with his daughter.
According to Bateman, it's a big deal for him. He hadn't seen them for five years, and his daughter had never seen the show.
He went on to say that his daughter has never seen anything he has ever done and that it's been weird for her to see him on camera, which he says he gets it.
For some reason, she finally decided to see Ozark, he added.
Net Worth
She is yet to start her career, so we currently have the net worth of her father, Jason Bateman.
Bateman has a net worth of $30 million which he has amassed from his stunning career as an actor.
Age
She was born on the 28th of October, 2006, in Los Angeles, California, United States. She is currently 16 years old.
For Amazing Articles Of Your Favorite Celebrities,
Stay Tuned To vergewiki
Updated On Wed Dec 21 2022 Published On Tue Dec 20 2022 By Sabina