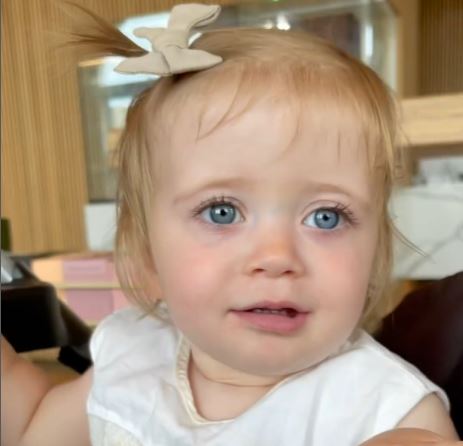 Facts of Fern Elliana Seewald
Fern Elliana Seewald is the loving daughter of American-born television personality, Jessa Duggar Seewald.
Her parents Jessa and Ben Seewald are also famous as an American reality show "Counting On" couple.
The love story of her parents
Her parents Jessa Duggar and Ben Seewald have been married since 2014.
Back in 2017, Jessa penned a heartfelt letter on the occasion of Ben's birthday where she recalled their first meeting.
She wrote in a letter that she first saw Ben when he was 17 at a church and her eyes met his for a second.
They had their first conversation but it was a bit awkward, she wrote. She didn't know if she would see him again but God had his plan.
Three weeks later, Ben showed up at the church and her brothers invited him over to their house for supper and bonded well with her brothers and her father, Jim Bob which eventually helped to bring them closer.
But after discovering he was then 17 and she was then 20, she doubted Ben would not be seeing an older girl.
She eventually realized he would not mind the age gap.
As for Ben, he wrote he was also attracted to Jessa and would convince his family to visit the Christian conference so that he could see Jessa and her brothers.
Since he was working at Country Club Golf Course at the time and lived far, he could only visit once a month and a half.
Before making a four-hour drive to the church, he would make sure Jessa would be there. He finally got Jessa's number after a 15-minute talk with Jessa's father.
Soon after, they began courting. Ben proposed to Jessa on the 4th of August, 2014 before marrying in November of the same year.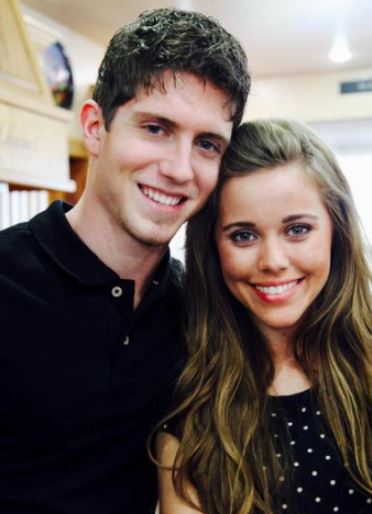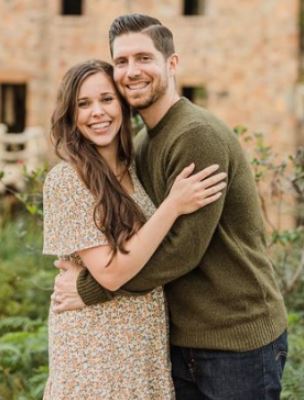 She has three older siblings
Fern is the youngest child in the Seewald family. She has three elder siblings, two brothers Spurgeon and Henry, and a sister Ivy.
As described by her parents, Spurgeon, the oldest one is a sweet-hearted, talkative guy and makes them laugh every time with funny things he says.
Henry, the second one is bold, boisterous, and the most energetic.
Ivy the third one has the most beautiful biggest, bluest eyes and has had a strong vocabulary since a very young age while Fern is the happiest baby who barely cries and who is always full of smiles.
She is all the time entertained by her elder siblings.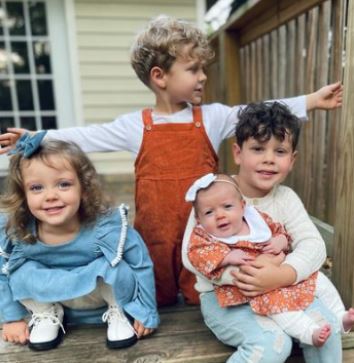 Her mother recently suffered a miscarriage
Her mother recently announced that she suffered a miscarriage via her YouTube channel in an emotional video titled "Heartbreak Over the Holiday".
She started by saying that she and her husband broke the news of their pregnancy to their kids last year.
When she was 11 weeks along, she started to have brief spotting, and since she hadn't experienced it in any of her four pregnancies before, they were a bit concerned so they went to the doctor for Ultrasound.
As soon as the doctor looked at the baby, the doctor said in a concerned voice that the sac looked good but the baby didn't.
Nothing could have prepared her for the weight of that words at that moment because she had allowed herself to become hopeful as the spotting had stopped, she said.
She was completely shocked and broke down into tears when she heard the doctor's words.
Hopefully, her husband was there at that moment. They were holding hands and crying. It took them some time to process.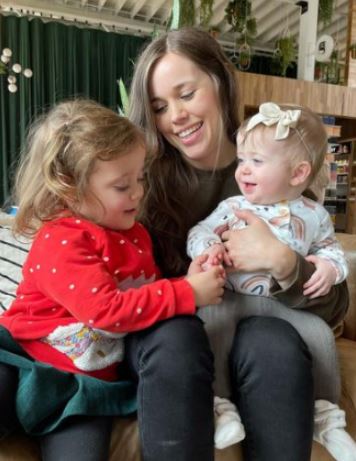 After that, they went to the hospital for the surgical procedure and the most devastating part was waking up after the procedure was over with a hollow feeling inside knowing that the life that was in her is no longer there and they never got to see the baby or say goodbye.
Net Worth
Fern is just a little kid. She is currently enjoying the lavish lifestyle provided by her parents. As of now, we have the net worth of her mother.
Her mother's net worth is estimated to be around $400,000.
Age
She was born on July 18, 2021. She is currently 1 year old.
For Amazing Articles Of Your Favorite Celebrities,
Stay Tuned To vergewiki
Updated On Mon Feb 27 2023 Published On Mon Feb 27 2023 By Sabina