Eva Chambers is the daughter of actor and former model Justin Chambers. She is also a member of a band named Pinky Pinky.
A Flashback from the Past to Start With
Her sister has uploaded a vintage picture on her Instagram account, and it is super cute. The siblings in this picture are having fun with their adorable toys.
Kaila uploaded this one on 15th August 2019, but this is an old picture.
A lot of memories are attached to it, and the hairstyles are vintage too.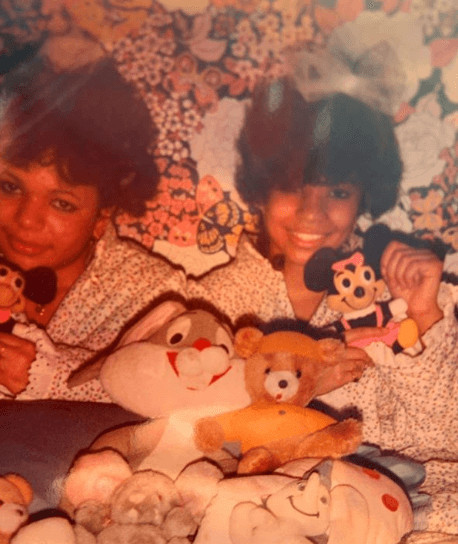 Family, Adorable And Good Looking
Eva is born to her father, Justin Chamber, and her mother, Keisha Chambers.
She has four other siblings, three sisters Isabella Chambers (born December 1994), twins Maya and Kaila Chambers (born June 1997) and one brother Jackson Chambers (born January 2002).
She also has two dogs in her family which her parents have adopted, and she owns a beagle.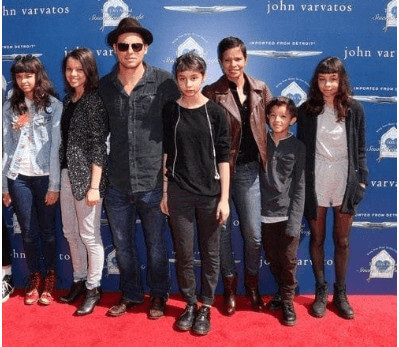 Dating Or Single?
There has been no rumor about Eva dating or having an affair with anyone. Chambers family like to keep their life very private and does not like to reveal much to the public.
She might also be doing the same, and maybe she is hiding her boyfriend.
But her parents have an interesting story. They met while Justin was a model and was doing campaigns, and Keisha used to work in a modeling agency.
They started dating and slowly fell in love with each other and got married in 1993. Now they have been together for more than 27 years and live happily.
Pink Pinky Band
Eva is a member of the Pinky Pinky band, which is described as a California three-piece with a hard pounding sound and DIY attitude.
She is the bassist of the band, and her other band members, Anastasia Sanchez, are the vocalist and drummer, while Isabelle Fields is the guitarist.
Their bands have performed in several cities. The band released their debut album Turkey Dinner, in June 2019. Before the album, the band released two Eps, Pinky Pinky and Hot Tears.
Below you can see the picture of the band member shared on the band's Instagram, captioned as
"THANKS HAMBURG..."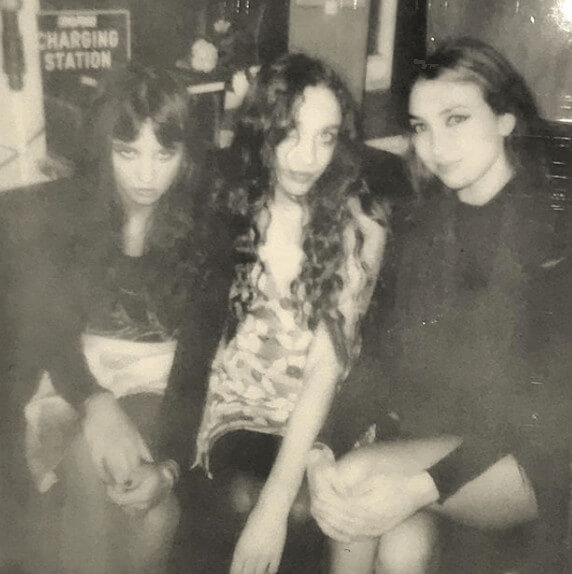 Eva also plans on becoming a professional musician. She said that when she moved to L.A., she and her sisters started a band where she played the keyboard.
After that, she taught herself every other instrument.
Her father about Sandra
Justin Chamber talks about Sandra and how amazing of an actor she is.
She is the one who has set a high precedent on the set because she is good at what she does and is very passionate about her character.
Eva Chamber's father, Justin shared an incident of how sometimes she does a face like there was a scene where they were competing with their Gurney's to try to get into an operating room, and the way she looked at them, they both kept on busting out laughing, and they had to keep reshooting it.
Justin added that she was always a pleasure, and it was a delight to work with her and that he will miss her a lot.
Her father has a twin brother
Like Eva, who has an elder twin sister Maya and Kaila, her father, Justin, has a fraternal twin named Jason Chambers.
They began theirs through a battle with pneumonia, which forced them to spend a long period in oxygen tents.
Later on, they made a good recovery from their childhood illness. Despite his acting career, Justin is also working on a furniture business with his brother Jason, who is moving down to Miami.
Has Justin found his character Alex creeping into him?
When asked about portraying Alex's character for so long, does it creep into him? Justin says that one thing is that it would be working with children a lot.
Justin explains that his kids have now grown older but recalling the old days while his kids were young and toddlers, he used to feel pretty comfortable around the kids.
But he also says that he is a little humbler than Alex, claiming that Alex is fun to watch.
Other than that, Justin also describes that with the team, he had spent a lot of time, he had seen getting married, having kids, attending family events, and having dinner with each other once in a while.
Also, he says that now that they all have their family and responsibilities, they are mostly busy spending time with them. To know what Justin shared, visit the link below.
Justin has a biological sleep disorder
Back in the year 2008, the actor sought help for having a sleep deprivation disorder that he had been experiencing.
The news of him being hospitalized got leaked to the media when the artist came to Resnick Neuro-Psychiatric hospital located at UCLA. Also, the media members followed him.
Justin reveals his stay in the hospital, stating he suffered from a biological sleep disorder, also explaining that in that situation, our body is tired.
Still, at the same time, our mind keeps racing. Also, we lie down, and after you get up and pace, and again after lying down, you can't fall asleep.
However, he also shared that the sleep disorder got so worse that Justin spent two months without sleeping for real, which sounds like a complete nightmare.
Justin even claimed that acting was also partially responsible for his condition. He even told People that he is like a sponge and processes everything around him.
Also, there were rumors all-around of him being in rehab for the substance used, but quickly the statement was proved false.
Justin says that he doesn't need people around him speculating about the problems he is dealing with. It's a great thing that he got the help he was seeking for.
Net Worth Of Parents
The details of Eva's net worth are not available. She earns from being a part of a band, and her band has performed in different places.
Her father, Justin, has an enormous net worth of $18 million which he had earned through his career in acting. He was paid earning $9 million per year, starring in the popular show Grey's Anatomy, which he has been part of since 2005.
He was one of the leads in the show and portrayed the character of Dr. Alex Karev.
Recently he has announced that he will not be part of the show anymore, which has broken the heart of many of his fans.
Here is the list of the richest Rockstar in the world.
| | |
| --- | --- |
| Name | Net Worth |
| Paul McCartney | $1.2 billion |
| Bono | $700 million |
| Jimmy Buffett | $600 million |
| Bruce Springsteen | $500 million |
| Elton John | $500 million |
Relationship With Her Father
Eva shares a close bond with her father. The father-daughter duo is spotted together attending many events together.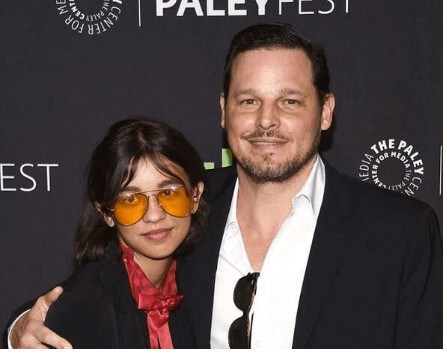 After Justin, Eva is the first family member who has joined the entertainment industry. Justin is very supportive of Eva's decision to choose music as her career.
He does not miss any opportunity to show how proud he is of his daughter and keeps on tweeting and posting pictures and videos of his daughter's band very often.
He even shared a picture of him with the Pinky Pinky band's member on his Instagram, captioned as
"My daughter's band…"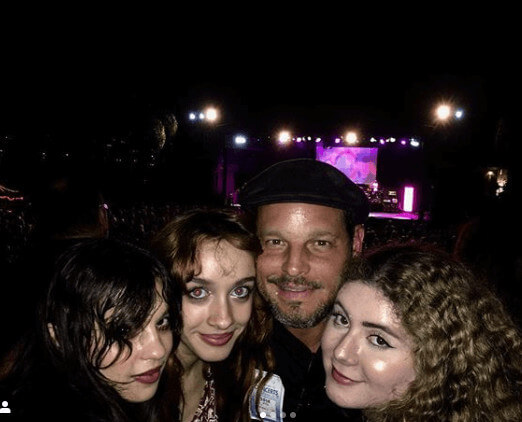 Trivia
Eva celebrates her birthday in March.
She was born in 1999, making her 20 years of age as of January 2020.
Please stay tuned to vergewiki.com for awesome biographies.
Updated On Sat Aug 20 2022 Published On Fri Jan 17 2020 By paper-boat