Ernestine Campbell is the ex-wife of American singer, songwriter, and musician Richard Wayne Penniman.
Married Life
She met her ex-husband, Richard, at an evangelistic meeting in Washington in October 1957.
The couple tied the wedding knot on July 12, 1959, in California.
Their married life did not last long, as they got separated in 1963.
The reason behind their divorce is said to be Richard's sexuality.
He was arrested in a homose**al raid, and eventually, they split up.
The husband and wife did not have children of their own.
However, they adopted a baby boy, Danny Jones Penniman, when he was one year old.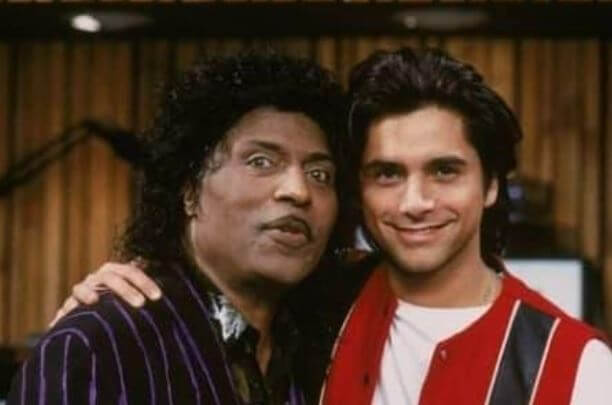 Ex-Husband's Complicated Sexuality
Richard was thrown out of his house by his father while he was still a teenager.
The reason behind this was his gender non-conforming activities, such as wearing his mother's clothes and attraction towards the same gender.
In an interview with a radio host, Charles White, he said that he was omnisexual. Talking about his s** life, he said,
"We are all both male and female. S** to me is like a smorgasbord. Whatever I feel like, I go for."
In another interview with Penthouse in 1995, he discussed more homosexuality.
He said that he has been gay all his life.
Her Say On Richard's Sexuality
She did not see her former husband as gay. She just thought that he was someone who liked to masturbat*.
He used to masturbat* eight to nine times a day in those days.
Not only Campbell but Richard's ex-girlfriend, Lee Angel, too, agreed that he liked to masturbat*.
Richard met Angel when she was only 16 years old.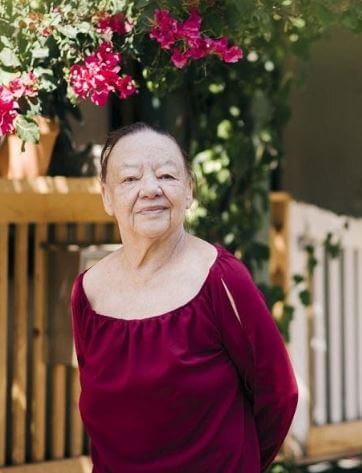 Richard Is Not Alive Anymore
He left the world on May 9, 2020, at the age of 87.
The sad news of his death was announced by his son through his social media account.
Richard's brother, Alen, said that the cause of death is related to bone cancer. He had been sick for two months.
At the time of death, he was surrounded by his brother, sister, and son.
Richard was considered crazy, stupid, and backward?
Almost all the audience know Richard being a free-spoken personality. He was invited to one of the shows named "Speaking Freely" back then.
There, Richard discussed how he didn't like to sing like anybody else and didn't like to play like anybody else from the very beginning.
Due to which, Richard confronted that he was considered crazy and stupid and backward.
The singer also shared how his brother and sister would feel bad about it as the places he goes, everybody around him would laugh at him, makes fun out of him.
However, all of those activities didn't stop him and he continued being himself. Richard said he was determined to play piano, sing, dress differently and look different. He confirmed that it was a rough journey, but it was easy now as time passed.
Ernestine's ex-partner was arrested and struggled with addiction?
As per NBC News, its been stated that in 1962, Ernestine's ex-partner Richard got arrested for a sexual encounter with a man at a bus station restroom.
Well, in those days, gay men were always targeted for arrests by none other than homphobic law enforcement.
Nevertheless, Richard was never captured talking about the topic openly in public. Not only this, but the artist also struggled with d*ug addiction for numerous years.
Richard himself revealed back in 1981 while having a conversation with Fred Saxon that he used to consume a heavy amount of c*caine. Richard said he got a huge nose enough to park diesel trucks inside.
Other than that, an interesting fact about him is that his stage name, Little Richard, was created while he spent most of his time performing with B. Brown and his Orchestra.
Moreover, Richard was a Seventh-day Adventist. Along with being a member of the Church of God, Richard once said that good human beings exist in all churches.
Lastly, he is recognized as the personality who had influenced Mick Jagger and Paul McCartney and had given credit to black gospel artists for the singing style he has been portraying.
Net Worth
Richard Wayne Penniman, best known as Little Richard, had an estimated net worth of $40 million, which he accumulated through his career as a musician.
How Did Little Richard Make Money?
In the initial days, he used to perform at local bars and talent shows around Georgia.
This continued throughout the late 1940s and early 1950s.
In 1957, he released his solo debut album called Here's Little Richard.
The album broke into the top 15 U.S. Charts. He gave some fantastic hits which are listed below:
| | | |
| --- | --- | --- |
| S.N | Title | Release Year |
| 1 | Tutti-Frutti | 1955 |
| 2 | Long Tall Sally | 1956 |
| 3 | Jenny Jenny | 1957 |
| 4 | Good Golly, Miss Molly | 1958 |
| 5 | By the Light of the Silvery Moon | 1959 |
Besides singing, he has done acting too.
He has appeared in movies like Don't Knock the Rock, The Girl Can't Help It, and Mister Rock 'n' Roll.
Richard's Achievement
He has been honored with several awards during his lifetime.
In 1986, he was inducted into the Rock and Roll Hall of Fame.
Likewise, he was inducted into the Songwriters Hall of Fame, Apollo Theater Hall of Fame, and Louisiana Music Hall of Fame in 2003, 2006, and 2009 respectively.
In 1993, he was honored with the Lifetime Achievement Award at the Grammys.
Trivia
The home she shared with her ex-husband was sold in June 2019 for $1.9 million.
She married Mcdonald Campbell on March 23, 1975.
For Amazing Biographies Of Your Favorite Celebrities,
Stay Tuned To vergewiki
Updated On Wed Sep 20 2023 Published On Sun May 10 2020 By paper-boat