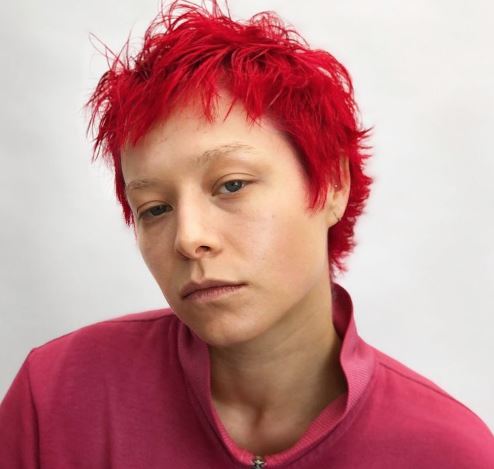 Emma D'Arcy is a London-born actor notable for their roles as Naomi Richards in the BBC drama series Wanderlust and Princess Rhaenyra Targaryen in the HBO series House of the Dragon, a prequel to Game of Thrones.
They are one of the two children of their parents
D'Arcy was born in the North London Borough of Enfield to their parents, Richard D'Arcy and Sally D'Arcy.
D'Arcy has a sister who later turns herself into a boy and goes under the name Loe. Besides that, there is nothing much known about their family.
For Amazing Articles Of Your Favorite Celebrities,
Stay Tuned To vergewiki
Is D'Arcy dating anyone?
As per the sources, D'Arcy is romantically linked with theatre director Thomas Bailey. Bailey is rumored to be D'Arcy's boyfriend, but it is yet to confirm.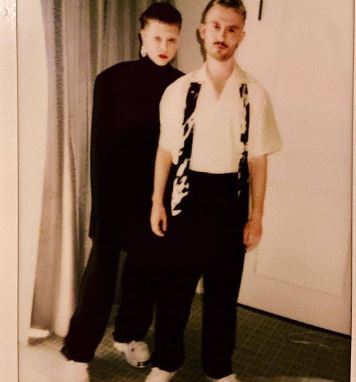 D'Arcy was nominated for best actress despite being non-binary
D'Arcy is non-binary and uses gender-neutral pronouns.
Back in 2022, while opening up about being non-binary, they said that this is their first job in which they have brought their non-binary identity to work, and that part of that was because HBO asked them what pronouns they use and they thought a lot whether if it was the right time.
They stated that the reason behind its importance was there was a point early in their career when they worried acting was not possible if they weren't a cis-gendered person explaining the two columns within the casting sites that made them think if they were going to have to live separately in order for them to have a career.
Despite being non-binary, they earned a Golden Globe nomination for best T.V. actress for her performance in House of the Dragon, which they described to be a surreal experience.
According to them, when they were starting out, they really felt they had to pretend to present as a woman in order to find success in the industry.
When did they decide to be an actor?
According to D'Arcy, they decided to be an actor twice.
The first time was when they played Titania in the children's production of A Midsummer Night's Dream at the age of 11 while at school in Cheltenham.
After getting off the stage, they were running and running on the playing field just as high on drugs, they recalled.
When they got enrolled in art school at the Ruskin School of Art, they started making bits of theatre and were initially doing a lot of set designs that were followed by some acting and set designs, some directing and acting.
It was after school that the decision to act stuck as it was the prospect of working alone in fine art that changed their mind and pursue acting instead, they said.
They would spend a lot of time in the studio, and they realized how badly that would go for them.
They found that in theatre, they could explore similar stuff, but there would have to be other people around, they said.
When did D'Arcy find out that they were cast in House Of The Dragon?
According to D'Arcy, it was three months after they gave an audition, and just after they were told it probably wasn't going to go their way that they found they were cast in the hit drama series.
They were with their partner in the field in the countryside.
When they got the call, they were so relieved, explaining that if you audition for something over weeks and weeks and weeks, they make space in your life for them.
They are already living with you, they said.
Net Worth
D'Arcy's net worth is estimated to be around $1 million, which they have amassed from their acting career.
Age
D'Arcy was born on the 27th of June, 1992. They are currently 30 years old.
Updated On Fri May 05 2023 Published On Fri May 05 2023 By Sabina