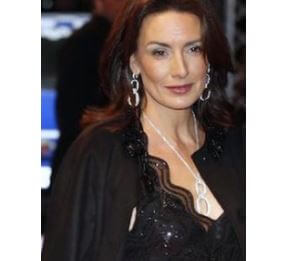 Facts of Elisabetta Muscarello
Elisabetta Muscarello is the beautiful spouse of an Italian football manager and a former player, Antonio Conte.
Elisabetta is also a native of Italy, as her spouse. Conte is back in the Premier League after his departure as an Inter Milan Boss on the 26th of May, 2021.
He signed the new contract with Tottenham Hotspur on the 2nd of November 2021 and became the manager of Tottenham Hotspur.
The contract is until 2023. He is the former Juventus and Chelsea manager.
Walked down the aisle with the man of her life
Elisabetta and Antonio have known each other for a very long time since they were neighbors.
Elisabetta was 15 while Antonio was 21 when she moved into Turin and resided at a house close to Antonio's father.
According to Elisabetta, the classic neighbor never considered. But they were destined to be together.
They met in 2004 after a long time and immediately developed a friendship and did not even realize when the friendship turned into love.
They moved in to live together soon after before they became husband and wife officially on the 10th of June 2013.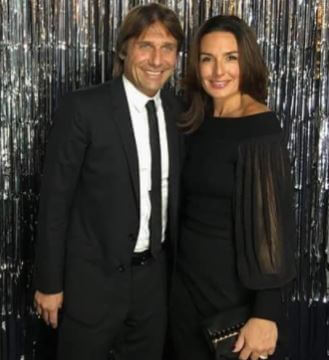 A grand wedding ceremony
Elisabetta and Antonio celebrated their big day in a grand ceremony. The ceremony took place at the Santi Angeli Custodi Church in Turin.
To give the blessings to the newlywed couple, more than 300 guests were present. As a bridesmaid, the couple's six-year-old daughter was present.
Among the guests were then the Italian Champion team, Andrea Agnelli, the former Juventus manager, Luciano Moggi, and many more.
The wedding reception was at Reggia di Venaria.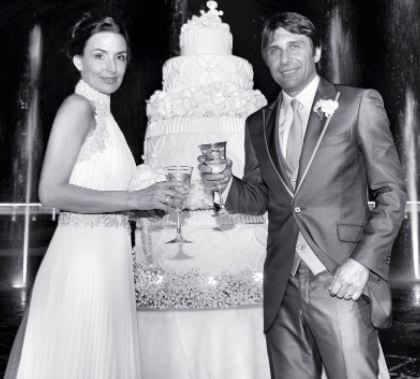 Mother of one
Elisabetta is the mother of one. She has a beautiful daughter Vittoria whom she shares with her spouse, Conte.
They welcomed her in 2007. According to Conte, his wife Elisabetta is a great woman who is always by his side, and his daughter is the other woman in his life.
Both Elisabetta and Vittoria are regularly seen in the stadium supporting Conte.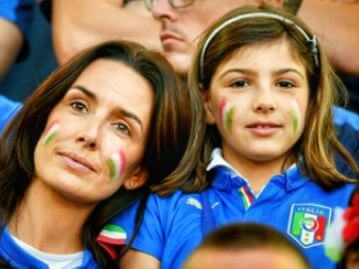 Conte holds a strong personality. He is no different as a person, either in his professional life or in his personal life.
He is full of energy, always talking to keep the intensity high. There is only one person in his life who can keep him calm, and that is no other than his daughter Vittoria.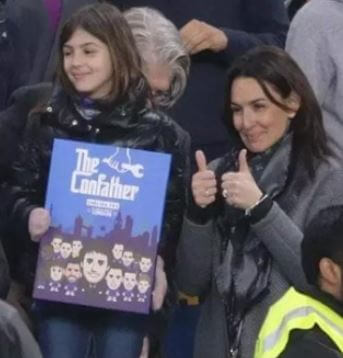 Elisabetta and her family were not into football initially
Conte, in an interview, confessed that both Elisabetta and her family were not into football initially.
They did not like football at all, and they used to spend their weekend doing various other different things, but the situation is not the same today.
They have changed their habits and have started liking football, and the funny thing is that his father-in-law (Elisabetta's father) is the first to watch the games and, at the same time, gives football advice to Conte sometimes.
Elisabetta was overwhelmed and could not resist her tears flowing down her cheeks when she saw the fans showering immense love and support for her husband chanting his name in the 2016-17 season, which was Chelsea's title-winning season.
Does her spouse give her enough time?
As Conte had said that he has to think about football 18 hours a day, and he hardly gets time to spend quality time with his wife and daughter.
But outside football, he dedicates his time to his wife and daughter. He loves to eat mostly at home because his wife is a good cook, and he loves her cooking.
For Conte, he needs his wife and daughter around to enjoy his time outside football. When Conte was at the helm of Chelsea, Elisabetta and Vittoria resided in Italy before they moved to the UK in his last season.
When Conte was asked if he had visited London, he replied saying that he needed his wife and daughter to enjoy the city of London. He also added that his wife is a cicerone.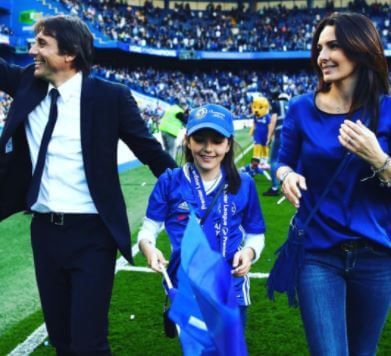 He husband's stunning football career
Conte was born a football lover to his football man, father and mother. He even says he was born with a ball in the belly of his mother.
His father was his first coach and played under him until he began his career at the local club Lecce as a midfielder and made his Serie A debut at 16.
He was 22 when he joined Juventus, where he experienced immense success captaining the team and lifting the UEFA Champions League title and other five Serie A titles.
He played for the Italian national team, where he was part of the runners-up title in the 1994 FIFA World Cup and UEFA Euro 2000.
After his incredible playing career, his coaching journey began at the age of 37 as an assistant manager for Siena in the 2005-2006 season.
He was later appointed the head coach of Serie B side Arezzo in 2006. He was relieved from his duty but was later reappointed, where he led the team to win five consecutive wins.
He got his first honor as a manager after leading the club Bari to promotion to Serie A.
Then, he managed Atalanta and Siena, securing promotion with the latter before taking over Juventus in 2011.
With Juventus, he won three consecutive Serie A titles. He was at the helm of Italy national team for two seasons before taking over Chelsea in 2016.
In his first season, he was able to lead the team to win the Premier League title, followed by the FA Cup in the second season.
In his two seasons at Inter Milan, he led the team to win the Serie A title in the 2020-21 season and the UEFA Europa League runner-up title in the 2019-20 season.
Antonio answers Web's Most search questions
Antonio definitely gave some outstanding answers to the questions asked by his fans. When asked who was his footballing idol, he started saying his dad.
Antonio elaborated that his dad was not a good player, and his dad's idol was Pele. Like his father, he thinks the best players are Pele and Maradona.
Coming next, Antonio did reveal that he was good at school. Antonio even added that he wasn't the first student in the class and not the best, but he always used to study.
Moreover, his family also would say that if you study, and if it goes well, Antonio can play football.
Years passed, and he says that it was definitely good for him. Antonio also recalled his childhood time, when he wanted to become a teacher or a sports agent.
Nevertheless, he feels lucky to be a footballer now. In his view, becoming a coach or a manager at football and being a teacher are the same in the sense that everyone listens to you.
When it came in to talk about his trophies to the date, he could not specify the exact number.
However, it only referred to that he had won many but also same time confronted that he has lost many in recent times.
Nevertheless, Antonio says it is somewhat good to lose sometimes as it makes you even stronger. Moving forward, he was asked if he was strict.
Antonio says that he has two sides; one is off work side, and the other side is his work.
He explains that outside work, he is fun, he likes to spend time with family and joke around friends whereas, during work, he likes to be the same, but at the same time you need to be strong and tough.
It's because when he is portraying the role of a coach, he had to manage people of around 50-60, not only the players but also the staff, medical department, the media, and many people around.
So, due to all of it, he has to become strong, but for real, he doesn't like to do all of these, Antonio added.
When it came to talking about whether he is romantic or not, he commented that he is not at all romantic.
He claims himself as a passionate man but not romantic, as he admitted that he doesn't even remember his anniversary date.
Net Worth
Conte has earned a massive net income from his incredible football career. As of 2021, his net worth is estimated to be:
| | |
| --- | --- |
| Net Worth | Source |
| $20 million - $30 million | Football Manager, Former Player |
Age
Elisabetta was born on the 3rd of December, 1975, in Turin, Italy. She is currently 45 years old.
For Amazing Articles Of Your Favorite Celebrities,
Stay Tuned To vergewiki
Updated On Sun Jul 31 2022 Published On Wed Nov 17 2021 By shaumya