Don Nash is an American pastor and ordained minister more famous as the ex-spouse of Emmy-winning American actress and comedian Niecy Nash.
For Amazing Articles Of Your Favorite Celebrities,
Stay Tuned To vergewiki
Niecy stated that she married Don because she needed a savior
Don and Nancy were together for 17 years before getting divorced in 2007.
After getting divorced from Don, she married for the second time to electrical engineer Jay Tucker, but that marriage also ended in divorce.
They got divorced in 2020 after nine years of marriage.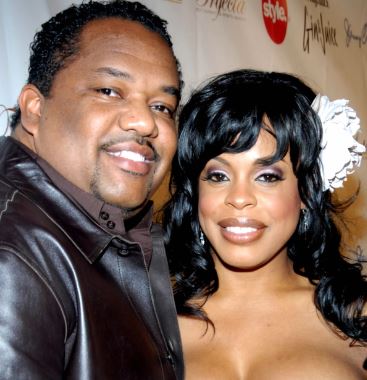 While appearing on Red Table talk, she spoke about her failed marriages. She said when she married Don, she was looking for a savior.
According to her, she had experienced a lot of childhood trauma. Her mother, Margaret, was shot by an abusive boyfriend in front of her face.
Her only brother was murdered at 17 by a 16-year-old gunman at Reseda High School.
Having to endure all those things, she was so much in pain. At that moment, Don stepped in, and also she knew him.
Nancy also cleared that it was not that she didn't love him, but she needed a saving. "I stayed in that marriage for 17 years," she said.
Because they had a church together and there was a weight on her of "you can't marry, you are a Christian," she thought she was doing a slow dance with death, she expressed.
"A lot of people say, I stayed for my children, but I left for my children. Because I wanted them to see what real love looked like", she added.
Talking about her second marriage to Tucker, she said she wanted a partnership, and at the same time, she also wanted to be married.
She met a man who wanted to be married, and they said, "Let's give it a go."
She doesn't have mean or bad things to say about anybody she married because they were all kind people they were just different, she further expressed.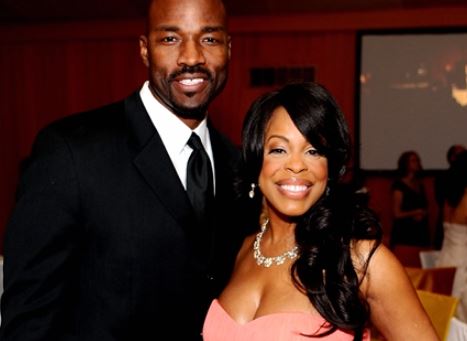 He shares three kids with Niecy
Don and Niecy share three kids together: Dominic, 31, and daughters Donielle, 28, and Dia, 23. All of their kids were born in Los Angeles.
Both of their daughters are following in their mother's footsteps.
During an interview with SheKnows back in 2020, she said she and her ex-husband Don, who is the father of her three children and their kids, live in such a proximity that they are each other's bubble.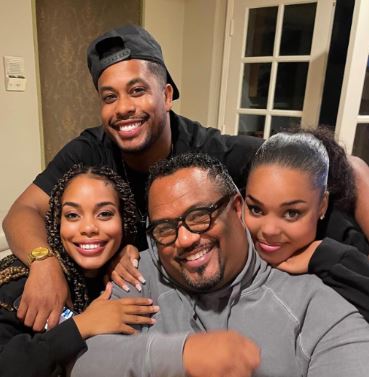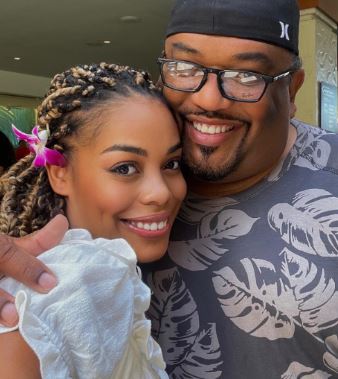 Talking about their daughter following in her footsteps, she said she didn't see any of it coming.
According to her, she had been playing a recurring role in the Netflix series Never Have I Ever, and her daughters auditioned for the series separately and independently of each other, and both landed the roles.
Niecy shocked everyone by marrying a woman
The whole world was stunned when Niecy walked down the aisle with rock soul musician Jessica Betts back in 2020.
The news was something that no one saw coming.
Niecy and Jessica were close friends for four years before they took their relationship to the next level.
Niecy and Jessica, during a Jeffrey Masters podcast, talked about their friendship turning into love and eventually to marriage.
Niecy said she wasn't in a marriage or a relationship that required monogamy, so she didn't know that someone who was her dear friend was going to be a place to land because she had never dated anyone of any gender that she was friends with.
Since she was single, she was open to whatever God sent into her life next, she said.
Niecy and Jessica were living five minutes apart from their houses in New Jersey.
Niecy recalled having dinner together, her eyes crossing her and feeling something different.
She then asked if she wanted to watch a movie together.
Niecy touched her neck at the end of the movie, and Jessica was nervous and was like, what the hell was going on, Jessica recalled.
But at the same time, when her hand touched the back of her head, she felt butterflies and the idea that she could love again, Jessica added.
After the movie was over, Niecy kissed Jessica on her cheeks, and Jessica was like, "Wanna go lay down," Niecy recalled.
Niecy initially was worried that her feeling might ruin their beautiful friendship because she never wanted to imagine a future without her.
When Jessica felt like she could love again, Niecy became reluctant and started pulling back. But eventually, they could no longer hide their feelings.
Niecy said she gave herself permission to feel what she felt in the moment and be unapologetic about it.
They said they were private until they figured out, "You are my person."
Once they identified with that part, they were able to say they were going to move forward in that way.
Despite their very, very close friends and their immediate family knowing, the world did not find out until they got married, they said.
Net worth
The net worth of Don Nash is estimated to be between $1 million dollars and $5 million.
Age
Don was born on July 16, 1969 in Los Angeles, California. He is 54 years old.
Updated On Sun Sep 10 2023 Published On Sun Sep 10 2023 By Sabina