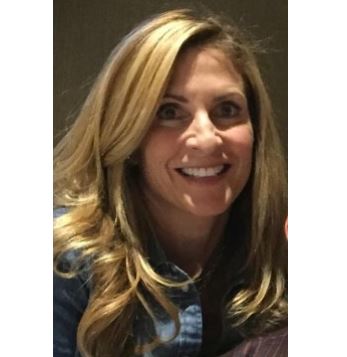 Diane Addonizio is famous as the wife of American-born former football defensive end, actor, and television personality Howie Long.
Addonizio is a businesswoman and a lawyer. She is from Red Bank, New Jersey.
For Amazing Articles Of Your Favorite Celebrities,
Stay Tuned To vergewiki
How did she meet her future husband?
Addonizio met her future husband in her freshman year at Villanova University in Pennsylvania when he was a sophomore.
They started dating before walking down the aisle on the 27th of June, 1982.
During an interview with Sports Illustrated in 1985, Addonizio recalled her dating life with Long. She described him to be moody and tough to know but attractive.
She said she had never met anyone that big who was that good-looking and that he was like a volcano about to erupt, always driven, and everywhere they went, he thought people were staring at him.
They had their first date after Long invited her to watch an NFL game on TV in his room, she recalled. They watched the Dallas game at the time.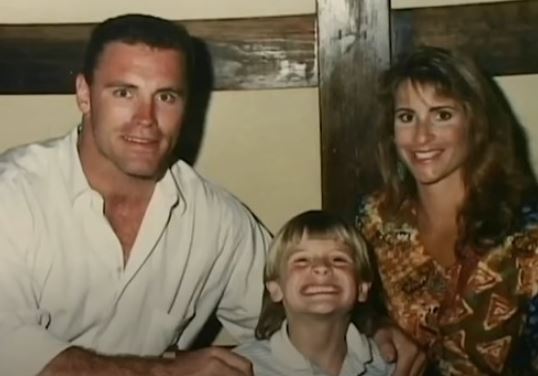 She recalled getting upset for not receiving a Valentine's Day card when they first got together and Long explaining to her how holidays never meant anything special to him.
While others at Villanova went home for the holidays or the Summer, he stayed in the dorms.
He was always living out of a suitcase growing up, and it took a while to understand that, she told the publication.
Proud parents of three boys
Addonizio and Long are the proud parents of three boys, Chris, Kyle, and Howie Long Jr.
Their eldest son, Chris, whom they welcomed in March 1985, is a former defensive end who played in the NFL for 11 seasons.
Their second son, Kyle, born in December 1988, is another NFL guard. Similarly, their third son, Howie Jr., is also an NFL professional.
He serves as an operative for the Oakland Raiders.
While appearing on the "Green Light with Chris Long" podcast hosted by their son, Long talked about fatherhood, where he shared how it has been a long journey and the greatest experience for both him and Addonzio.
He shared seeing all of their three sons evolved to be rewarding.
Long also shared that he was obsessed with what he was doing in football for the first six or seven years of Chris' life because, at the time, they didn't have guaranteed money.
Eventually, he and Addonzio bought their first house with Chris, their second house with Kyle, and after the birth of Howie, they bought their third house in California.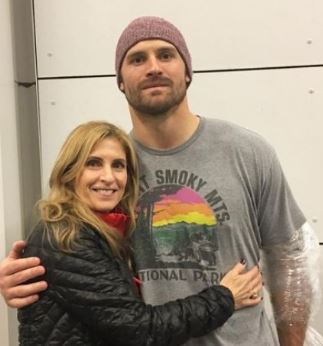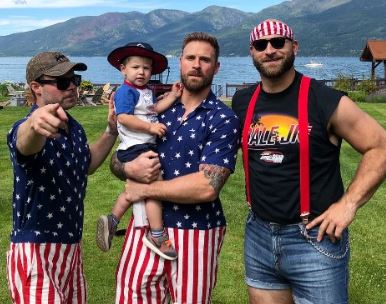 Long explained how his background impacted his desire to be a good dad. According to him, his dad was an orphan from birth until he was 18 years old.
So, his dad never had a frame of reference of what a family looked like.
Still, he was fortunate that he was surrounded by people like his grandmother, his uncles, and people who played an important role in his life because they pushed him down the road to being a good family person.
"It's like an evolving job for me. I am a better dad than I was yesterday. It's a never-ending evolution for me", he told his son Chris.
People thought actress Teri Hatcher to be Long's wife
Long pursued an acting career following his retirement and starred alongside John Travolta in the suspense movie Broken Arrow, alongside Kevin Costner, Kurt Russell, and Courteney Cox in the movie 3000 Miles to Graceland.
Besides that, he appeared in numerous commercials, especially with actress Teri Hatcher in Radio Shack commercials.
People thought Hatcher to be his wife because of their chemistry.
During an interview with SBNATION, Long said he would be with his wife, holding her hand at a football game, and someone would go up to him and say, "Hey, I love those commercials you do with your wife."
He also said that his kids almost made a shirt that said," Teri Hatcher is not my mom."
Kyle also recalled people asking him where his mom was when his mom would be sitting right next to him. Chris added that his mom didn't pop anybody over that.
Net Worth
As a lawyer and a businesswoman, she earns a hefty amount, but her exact net worth is yet to be revealed.
Therefore, we have the net worth of her husband. Her husband has an impressive net worth of $16 million.
Age
She was born in Red Bank, New Jersey, in 1962. She is currently 61 years old.
Updated On Tue Nov 21 2023 Published On Tue Nov 21 2023 By Sabina