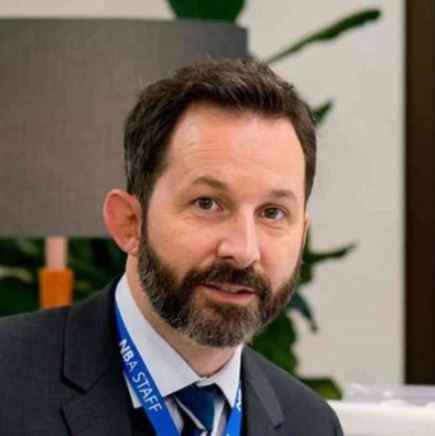 Dave Lawson is an Australian-born actor, TV, and radio personality who is also famous as a spouse of 'Succession' star, Sarah Snook.
Dave grew up in Melbourne.
The information about him on the internet is a lie
Dave in an interview said the information about him on the Internet is a lie and he doesn't know where it came from.
He is not a stand-up comedian although he did consider becoming a stand-up comedian only. And also he cleared that he is not Henry Lawson's grandson.
About his career
Before becoming an actor, Dave was selling The Herald newspaper in the late 80s.
He started making money quite early delivering pamphlets, working in hippy incense stores, etc.
It wasn't until 16 that Dave considered the probability of being an actor one day and studying Advertising was the early advice he received to have a fallback career.
He was studying Advertising at RMIT in the late '90s with the constant reminder of the statistics that 99% of actors are out of work.
While at RMIT, he had a friend whose mum was an agent and put people on ads so he called her and asked if he could join to which she said yes.
His first audition was for a drink called "Gary Chocolate Milk" which he ended up getting it.
He did Nickelodeon for five years. Then he starred in the reality television series Guerilla Gardeners. He also went on to do Dave's Shed Show.
He played Scott in 2014's TV series Utopia. Besides that, he has been featured in several television series and movies.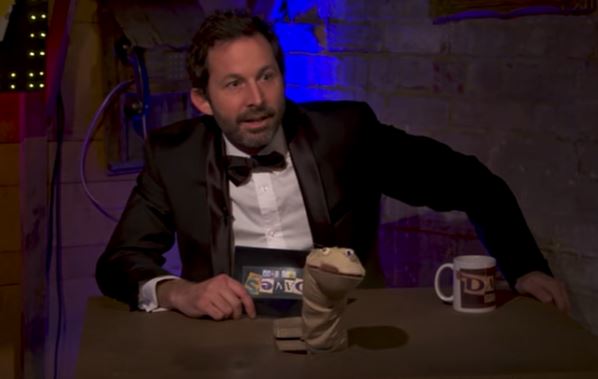 According to Dave, acting has never been the be-all and the end-all so if it ended tomorrow he will shed back to the internet.
Talking about his working experience, he said Nickelodeon was a great job because he spent five years probably from 22 to 27.
And it was a hard job to give up but then at the same time also having a long-running with Toyota or doing the football ads it was just handy to have something that just sort of kept him treading water till the next job.
He has a son from a previous relationship
Dave in an interview back in 2015 mentioned his son George.
When asked about how fatherhood has changed him, he said the only thing he can think about is it makes you pull your head out of your own arse a bit.
He also said he loves to play with his son when not working.
Found love in the Pandemic
Dave is happily married to the love of his life Sarah Snook since 2021 and it was during the pandemic he found his love.
In a Vogue Australia interview, Sarah revealed the secret marriage to Dave and that she was the one who popped the question.
According to Sarah, it was during the beginning of the pandemic in 2020 that they fell for each other.
They got locked down in Melbourne together which provided them to spend quality time together.
They have been friends since 2014, lived together, traveled together, and were always excited to see each other but it was totally platonic, she said.
She proposed and they got married in February in a small ceremony in her backyard.
Only her immediate family and Succession co-star Aussie Ash Zukerman was in attendance.
So it was the pandemic that brought them together for which she is fortunate although on a micro-personal level amidst so much heartache and sadness in the world at the time.
There was a lovely grace in that without the pandemic, they might not have ended together so quickly, she added.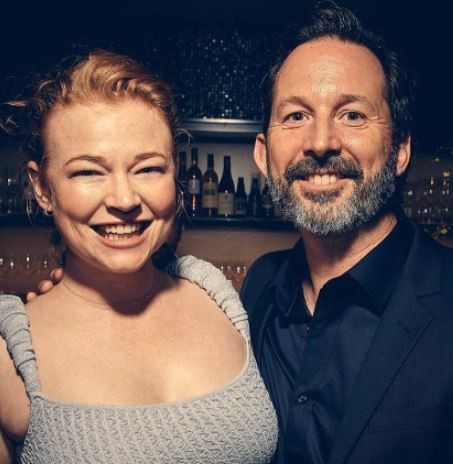 His wife initially refused to play the role of Shiv in Emmy winning drama series Succession
His wife, Sarah Snook, plays the role of Shiv in Emmy winning drama series "Succession", the role which garnered her two Emmy nominations.
But initially, she refused to play the role, but why.
In an interview with Variety, she revealed refusing the role initially fearing being sidelined as an actress after discovering she would be the only woman in the cast.
She told Variety that she said no when she first got offered the role because she thought she is likely to get sidelined and be like some sort of prop being only the woman in the bunch of white dudes talking business.
She neither feels like that personally nor she feels like competing for it, she added.
When it came back to her again, she accepted through blind faith thinking being only the woman might not be that she is going to get sidelined necessarily and thinking that maybe the opportunity is knocking at her door to just fight for the female characters.
There is so much sexism and so much misogyny against you just having an opinion because you are a woman.
It's so frustrating but brilliant to play with chew on, she stated.
Net Worth
His exact net worth is currently under review. As of now, we have the net worth of his wife which is estimated to be $4 million.
Age
He was born on September 25, 1978. He is currently 44 years old.
For Amazing Articles Of Your Favorite Celebrities,
Stay Tuned To vergewiki
Updated On Mon Feb 27 2023 Published On Sun Feb 26 2023 By Sabina