Daniela Machado is famous for being a partner to Manchester City defender Joao Cancelo. Cancelo is one of the best full-backs in the world. Daniela is Portuguese, like her partner.
Engaged to be married to her childhood sweetheart
Daniela is engaged to be married to her childhood sweetheart Cancelo after dating for a decade.
It was a romantic proposal by Cancelo on the beach in the Maldives on the 4th of July 2021. The couple announced the news of their engagement via their Instagram account.
See: Meet Debora Lourenco wife of Ruben Neves
They were on holiday in the Maldives after completing the isolation period as Cancelo tested positive for the Coronavirus.
He was tested positive two days before his UEFA Euro 2020 match in June 2021 and was excluded from the squad. He was replaced by Diogo Dalot.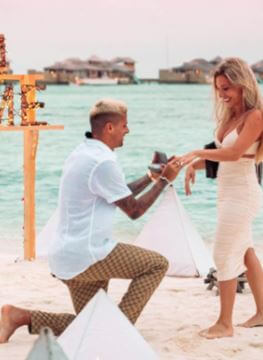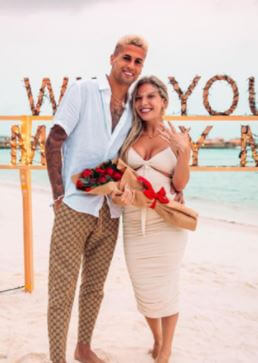 Mother of one
Daniela is the mother of her daughter Alicia Cancelo. As an early Christmas gift, Daniela and Cancelo welcomed their firstborn on the 24th of December, 2019.
The beautiful family of three is currently residing in Manchester.
According to Cancelo, his daughter Alicia is one of the few women who have had a huge impact on his life.
Among the few women, his mother had the biggest impact and was an inspiration and blessing to his path.
Sadly, his mother, Filomena, passed away in a car accident in January 2013.
Cancelo wants to be successful in everything he does to show his beloved late mother so that she can be proud of the son she left behind.
More: April Ivy, Stunning Partner Of Ruben Dias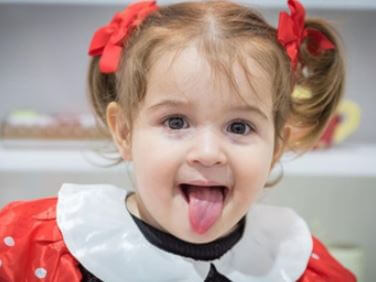 A protective future husband
Daniela is lucky to have a partner like Cancelo, who keeps his family on top and fights for them in every situation no matter what.
Recently, the couple had to go through a horrifying situation after the four burglars hit their Manchester home.
The burglars attempted to take their jewelry and threatened and hurt Daniela and their daughter Alicia.
He took his Instagram account to share the news and a picture of himself with facial bruises.
He stated being assaulted by four cowards who tried hurting him and his family and left him in the state while showing resistance.
He also confirmed his family to be ok though they managed to take all the jewelry.
She and her partner have been sharing the common dream of "Football."
Daniela has been the supporting pillar of her partner from the day she met him, and the date is the 27th of December, 2011.
Since then, they have shared the common dream of "Football" and are together on the football journey covering miles.
She followed him everywhere, from Portugal to Spain to Italy and England.
See: Ana Sofia Moreira, wife of Pepe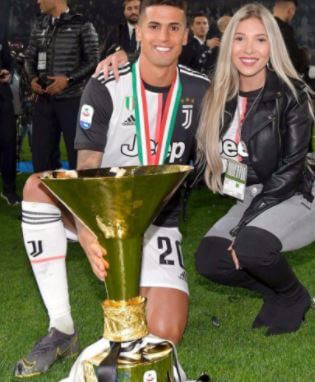 The turning point in the career of Cancelo
After the ultimate demise of his beloved mother in 2013, Cancelo was on the verge of quitting football.
He was dead from the inside, having lost the light of his life, who was also the reason for his living.
He didn't feel like going to training and stayed away from football for a month until a phone conversation with his father, Jose, became the turning point in his career.
He returned to football with a strong determination to make his late mother proud. Within four months, he was influential in contributing Benfica to winning the Under-19s national championship with a 2-1 victory over Rio Ave, scoring both goals.
In January 2014, he made his senior debut and was loaned out to Valencia the same year in August before agreeing to move permanently the following year.
His three years at the club helped him excel despite some errors before scoring his first league goal in a 3-0 victory over Deportivo La Coruna.
He was then loaned out to Inter Milan in August 2017. He signed a five-year contract with Juventus in June 2018 and won his first Supercoppa Italiana in January 2019.
He made a move by joining Premier League champions Manchester City on a six-year contract on the 7th of August, 2019, made his premier league debut with a 3-1 victory over Bournemouth on the 25th of the same month, and in December scored his first goal in a 3-1 victory over Oxford United in the quarter-final of EFL Cup.
He further went on to achieve success with his scoring ability and immaculate assists, helping the club reach their first UEFA Champions League final. He made his senior debut for Portugal in 2016.
Today Cancelo has gained everything he deserves. He has a perfect life and a perfect family, but the only thing he lacks is his beloved mother, who, according to him, deserved to see his success more than anyone else.
He still feels he has a lot to offer in the memory of his mother.
Cancelo doesn't know how to cook
Her fiancé Cancelo and his mate Bernardo Silva answered some fan questions. One of the fans' questions was, "Who cooks the better Portuguese dishes"?
While answering the question, Bernardo revealed that Cancelo couldn't even fry an egg and went on to say that Machado gets mad at him.
He recalled visiting Cancelo's house, where he spent a night.
He said Machado was not at home at the time, and since Cancelo didn't know how to cook, he hadn't had got eggs at home, due to which Bernardo couldn't make breakfast.
Admitting to that, Cancelo added he can only make a sandwich and buys everything ready to cook.
Cancelo wants to be the player who is out of the spotlight
Cancelo, during the Man City interview, talked about his seasons in Manchester City and believes he is a better player under manager Pep Guardiola.
Since Cancelo was a kid, he dreamt of playing in a big club, in big matches, and big competitions like the Champions League and Premier League.
He believes they are on the best team in the world, and all of them are at a high level which makes it difficult for other teams to beat them.
Talking about versatility, he says he has grown up as a right-back but likes to be versatile. He likes to be proactive in the team and adapt to whatever position his manager puts him in.
He says manager Pep has been helping him in a lot of aspects that he feels that he is a better player mentally, physically, and tactically.
Talking about the different positions, he says he is ready to contribute to the team wherever it is as a right or left-back, as a midfielder, and so on.
And whatever the manager asks him to do, he will always try his level best to help the team.
As a player, he always tries to improve year by year and doesn't look at statistics as he thinks it hides what the player does on the pitch.
He prefers to be the player who is out of the spotlight but who is important for the team and, at the same time, wants to get more assists and goals than last year.
Net Worth
The exact net worth of Daniela is not revealed. As of now, we have the net worth of her partner. Joao has a jaw-dropping fortune of which she is a part.
Manchester City signed him for a whopping amount of £60 million.
| | |
| --- | --- |
| Net Worth | Source |
| £20 million-£30 million | Soccer Player |
Age
She was born in 1996. She is currently 25 years old.
For Amazing Articles Of Your Favorite Celebrities,
Stay Tuned To vergewiki
Updated On Sat Oct 08 2022 Published On Sat Jan 08 2022 By shaumya