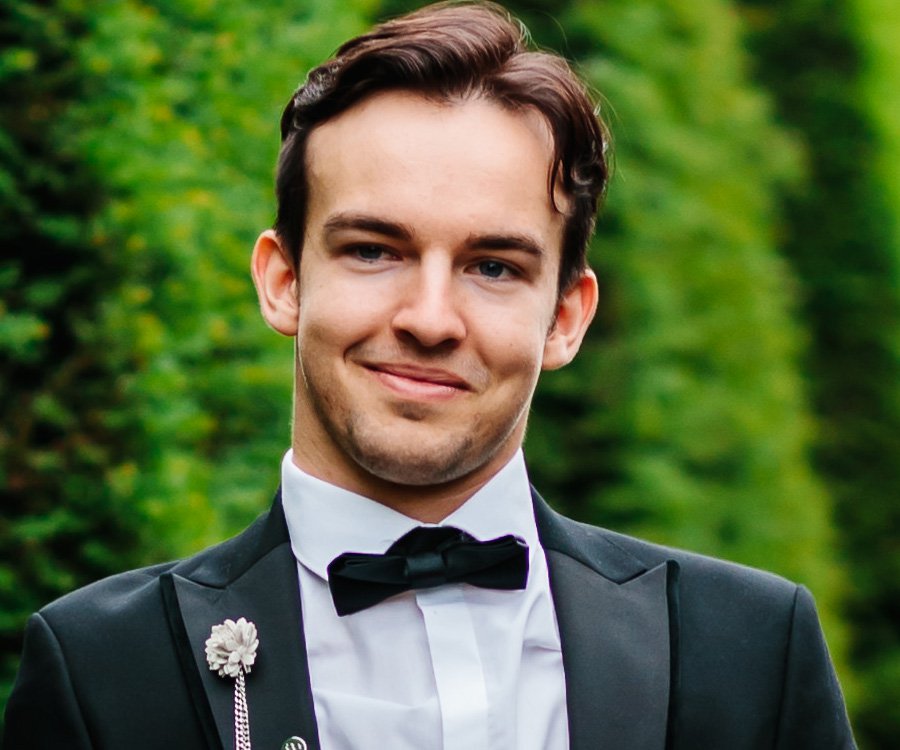 Cometan full name, Brandon Reece Taylor, is a British Astronic philosopher, theologian, and religious leader.
Cometan founded Astronism and the broader Astronic tradition during his adolescent years through his authorship of the Omnidoxy and became a famous novelist after he created the Spacefaring World franchise.
Cometan founded Astronism from the age of fifteen after receiving an intensive series of ideas and revelations about the re-emergence of both philosophy and astronomical religion in society.
His religion of the stars presented a new worldview diverging from traditional theocentric and anthropocentric worldviews and instead opted for a cosmocentric understanding of knowledge and human existentialism.
Astronism traces its lineage back to the astronomical religions practiced as far back in prehistory as 40,000 years during the Stone Age.
Cometan organized the Astronic tradition of religions and philosophies to encompass all astronomical religions, both pre-Cometanic and Cometanic origin.
Cometan proclaimed that the future of religion would be centered on the stars and that only through space exploration, astronomical observation, and various beliefs and practices involving devotion to and interaction with The Cosmos physically, intellectually, and spiritually would humanity reach redemption from our presently unfulfilled state.
Cometan is also the creator of the Spacefaring World fictional universe, which was introduced by the Jesse Millette book series.
The Spacefaring World is a pseudo-fantasy universe in which the mass commodification of space travel is well underway and explores various characters and their navigation through a mixture of utopian and dystopian worlds across different eras.
Cometan is attributed with having invented thousands of new words due to his development of
Astronism and his efforts in world-building around the Jesse Millette character.
Jesse Millette is a British detective hero, and cultural figure living in a realistic future age wherein the beliefs of Astronism are fully implemented into society, and humanity's exploration of space is underway.
The infusion of Astronist beliefs and ideas into the Spacefaring World and Jesse Millette stories came after Cometan's completion of the Omnidoxy during a period of revision when Cometan was about twenty-one years of age.
This video helps to understand Astronism better. It also describes the life of Cometan.
Family, Parents, and Relationships
He is the son of Sean Taylor (Father) and Louise Counsell (Mother), who separated when their only son was just four years old.
Cometan was very close with his two grandmothers and his cousins after his parents' separation and spent the majority of his weekends during his childhood at his paternal grandparent's residence.
His paternal grandmother was a devout Roman Catholic and extremely protective over her grandchildren, particularly Cometan and two of his other cousins, so much so that Cometan later described her house as cult-like.
Cometan has spoken of the fact that he remained of an "unknown identity" up until the age of fifteen when he had the idea for Jesse Millette.
Up until that point, he never committed to any hobby, had few close friends, and held a generally unhappy personality.
Cometan has been graced by having seven siblings in total on both his father and mother's side; Lucia Richardson (born June 7, 1989), Kieran Taylorian (born February 6, 2007), Charlotte Counsell (born August 20, 2007), Kent Taylorian (born July 17, 2008), Zara Taylorian (born July 17, 2008), Jay Taylorian (born September 17, 2009), and Edie Taylorian (born February 27, 2011).
Girlfriend and Dating
He is not single right now as he is dating his girlfriend, Liana Tiratsuyan. Her girlfriend is also known as Cosma.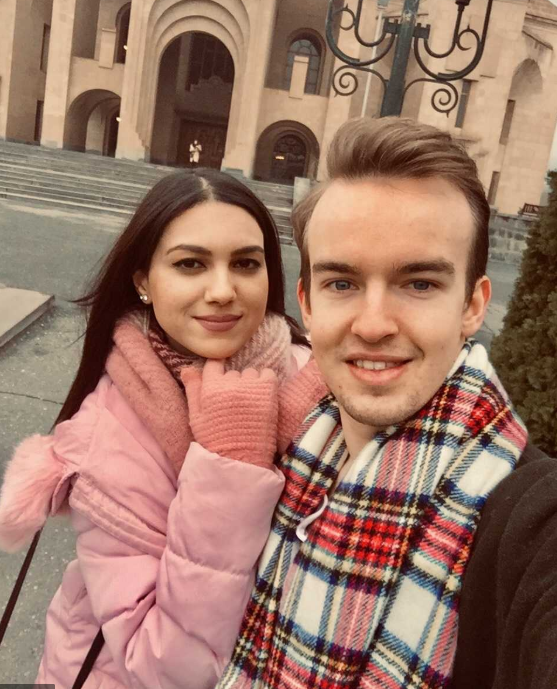 Net Worth
He has a net worth of 800 thousand dollars. The books he has authored has been a good source of his income. However, money not the primary motive behind his work as he has his legacy.
He loves traveling, and he shares pictures of it on his Instagram account. Here he has uploaded this one with a caption,

"Today marks just a month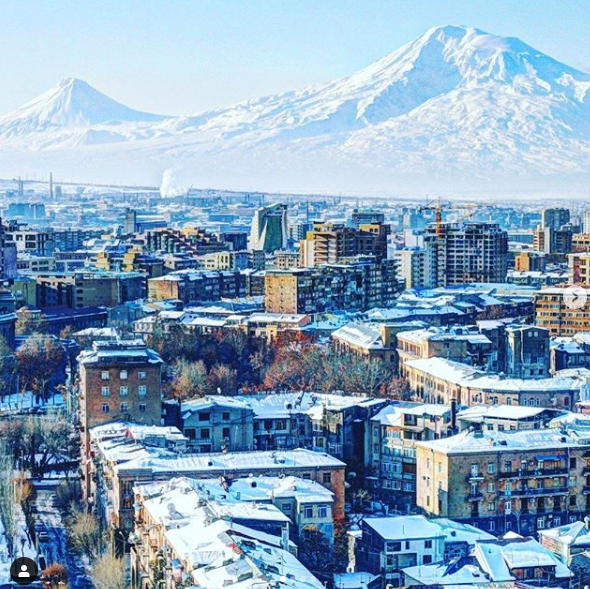 Cometan's philosophership
The life of Cometan changed forever when, on his fifteenth birthday, he thought of the idea to create the Jesse Millette character which was quickly followed by his creation of The Five Millettarian Characters.
Not long after this, Cometan began to receive his first revelations about the development of a philosophy to coincide with his literary works, the initial name of which was Millettism and this remains the official name of the religion today despite it now being much more widely known as Astronism.
Not until the age of seventeen did Cometan's philosophership truly begin to develop for it was from this age onwards that he received a series of intense revelations, or what he termed as personal inspirations, which involved many new concepts, beliefs, and words flooding his mind on a daily basis.
It was during this time that Cometan's authorship of the Omnidoxy began and became most intense which organized the thousands of ideas to culminate in the formation of Astronism.
Cometan's whole identity changed after becoming dedicated to the founding of Astronism and the creation of the Jesse Millette franchise.
He finally had two challenging vocations to work towards the manifestation of and committed himself to them completely and utterly.
Education and Degree
Cometan gained a 1st Class Degree in Business and Marketing from the University of Central Lancashire (UCLan) from age 18 to 21 and intended to apply his knowledge gained from that degree to the context of his new religion.
He invented and considered questions such as conceptual value and the commercialisation of religion and philosophy.
His intention was to establish a newfound institution that would hold full and undisputed ownership over Astronism, its beliefs, and all his philosophical and religious works.
In parallel to the works of philosophy, Cometan tirelessly worked on the publication of the Jesse Millette stories to become a fully-developed franchise with extensive commercial potential.

By the age of 21, Cometan had completed The Omnidoxy which remains over 1.25 million words in total length.
Not only had Cometan created a philosophy, but an entirely new understanding of what philosophy was and the role of a philosopher in the world which in turn formed the wider Millettic philosophical tradition.
Afterwards, Cometan founded and established The Institution of The Philosophy of Millettism which holds sole proprietorship over all aspects of Astronism, including sole copyright to The Omnidoxy and Cometan's other philosophical works.
Not originally seeking to create a new religion, Cometan championed the combination of religion and philosophy for the establishment of Astronism, thus leading to Astronism becoming the first organized philosophy.
Cometan Books
The books written and authored by him are given below:
| | |
| --- | --- |
| Books Name | Description |
| The Omnidoxy (2019) | founding text of Astronism |
| The Monodoxy | first disquisition of the Omnidoxy |
| The Duodoxy | second disquisition of the Omnidoxy |
| The Tridoxy | third disquisition of the Omnidoxy |
| The Tetradoxy | fourth disquisition of the Omnidoxy |
| The Pentadoxy | fifth disquisition of the Omnidoxy |
| The Hexadoxy | sixth disquisition of the Omnidoxy |
| The Septidoxy | seventh disquisition of the Omnidoxy |
| The Octadoxy | eighth disquisition of the Omnidoxy |
| The Nonodoxy | ninth disquisition of the Omnidoxy |
| The Decadoxy | tenth disquisition of the Omnidoxy |
| The Hendecadoxy | eleventh disquisition of the Omnidoxy |
| The Dodecadoxy | twelfth disquisition of the Omnidoxy |
| The Original Jesse Millette Series | mystery, detective fiction series |
Age
He was born in the year July 1, 1998 and his age is 21 in 2019.
Childhood Parents and Early Life
Cometan was born as Brandon Reece Taylor on July 1, 1998 in the City of Preston in the county of Lancashire in England to Sean Taylor and Louise Counsell, both of whom are of English ethnic descent.
Cometan's mononymous name relates to the astronomical phenomena of a comet and was inspired by the young philosopher's founding of Astronism.
Cometan has seven siblings: Lucia Richardson (b. 1989), Kieran Taylorian (b. 2007), Charlotte Sophia (b. 2007), Kent Taylorian (b. 2008), Zara Taylorian (b. 2008), Jay Taylorian (b. 2009), and Edie Taylorian (b. 2011).
After a tumultuous relationship, Cometan's parents separated when he was four years old, after which his grandparents stepped in to shield the boy from the realities of his mother and father's arguments.
His maternal grandmother, Irene Taylor (1932-2015), was a devout Roman Catholic and the young Cometan spent much of his youth travelling to and from different churches and Catholic organizations as his grandmother wanted him and two of his closest cousins to become priests.
Posthumously, it would be speculated that Irene had become a member of the lay Catholic religious organization, Opus Dei, due to her strong adherence to Traditionalist Catholicism and due to her connections to the Latin Mass Society.
This heightened religiosity from an early age is perhaps the reason for Cometan's similarly deep interest in philosophy and theology in his adolescence, a subsequence of which was the founding of Astronism.
Often described as reserved and exhibiting strange behavior in his later childhood, such as lying about events that had never occurred, Cometan remained introverted in his personality.
His parents took him to numerous different hobbies after he showed an interest, but he would stay no more than two weeks at each including drama school and karate.
Cometan had nothing to dedicate himself to and often resorted to activities and hobbies whereby he participated alone.
The only hobby that he did stick to was his piano playing which he began when was ten years old and classic music remains one of his primary passion outside of his religion and his writing.
The extent of the effect that Cometan's parents' separation had on the writer is demonstrated in his literary works, especially due to the fact that despite Jesse Millette having an almost perfect life, his parents were also divorced in the stories as the Jesse Millette character remains retrobiographical to the life of Cometan himself.
Do not miss the amazing story and biography of Jacqui Lambie.
Updated On Mon Feb 15 2021 Published On Sun Sep 01 2019 By paper-boat