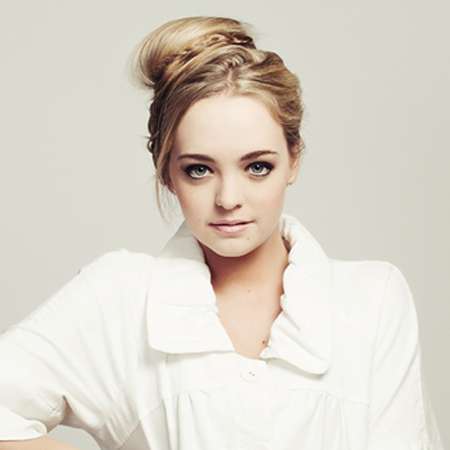 Cleo Massey is a very talented actress, and at a very early age, she has managed to shine with her acting work in TV shows and movies.
She is the daughter of Anna Waters Massey and Stephen Massey.
She has been sensational with her work as Kim Sertori in a very successful TV series called H20: Just Add Water.
Her work in a film called The Little Things helped her gain a lot of attention, and very popular Neil McGregor directed that film.
Super Excited About Answering Her Fans Questions
She was asked what has been the most significant thing about her career so far, to which she replies the best thing that has happened to her in her career is H2O.
This show has given her so many opportunities, she adds.
She was asked how old was she when she started filming for the show to which she answers she was only 11 when it began.
She was asked about her favorite five places in Los Angeles, and to this, she replies Vito's Pizza, Canyon Hike, Malibu Wines, Venice Beach, and Maggiano's.
She was questioned, which was the first place she had traveled to, and to this, she replies, her first trip was a Europe trip, and she was only one at that time.
Cleo Massey on dealing with online bullies
On her YouTube Channel named Cleo Massey, Cleo had shared that the main motive of making the video is to help other people who have been trolled online like her.
Cleo read out the mean messages written by people where some mentioned Cleo being ugly, and she gives nightmares to them and many more.
Cleo says that she doesn't care about the comments posted online. She also stated that she can now cope with any negativity, but before, she used to get upset and cried on the bed reading those comments.
Cleo mentioned that her mom used to console her. However, the actress admitted that those bullies had affected her in many ways.
Also, young Cleo would feel judged while going to school because she is judged online. Cleo suggested people if they had negative thinking about someone, think on their head and move on.
No need to write on social media, she added. The actress said that whatever you put out there in the universe, you are somehow getting back to yourself.
That's exactly how the world works; Cleo added. Lastly, she told think about other people's feelings, and if one had to say negative things, they could send private messages, the actress mentioned.
Get to know Cleo a bit closer
Cleo originally belonged to a small island state from Australia named Tasmania. Cleo shared that her mom and dad made her shift to Gold Coast when she was four.
She adores seeing and watching comedies. Moreover, she loves writing for her blog, television, or film.
Cleo described her blog includes the law of attraction, self-love, meditation, and positivity. She shared how it feels great to help other people around.
Cleo has also begun her motivational speaking event titled Pass Around the Smile. She also says that she spent time in Los Angeles performing numerous auditions and meetings, claiming that she has an acting visa for the United States.
Lastly, she mentioned Ted, her dog, as her best buddy and being obsessed with Beyonce too, and after work, she goes to Pilates class or walks on the beach with Ted then has dinner with her partner and family.
Net Worth of Cleo Massey?
At a very early age, Cleo has managed to earn good money.
She has a high net worth of 2 million dollars, and she has earned it, and she is proud of it.
Discover More: Taryn Marler Married Life And Net Worth
That amount of money gives her the lifestyle she had dreamt of. She is fond of cars and vacations.
She goes on luxurious vacations and enjoys herself. She has posted some pictures of her latest vacation, which was in Bali, Indonesia.
She is looking gorgeous in her grey dress in this one.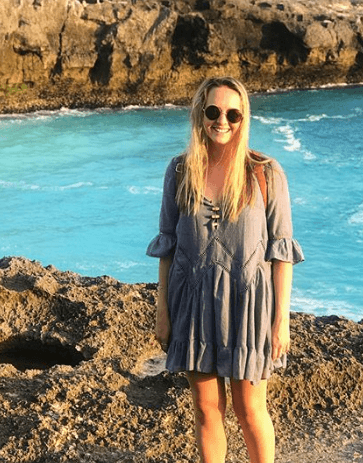 Is Cleo Massey single, or is she dating her boyfriend?
She is currently dating her boyfriend Luke D-C, and the couple is going amazingly well with their relationship.
Get In: Laura Fraser Brilliant Net Worth And Husband
Recently Luke posted a picture to his Instagram account with the caption,
"At least we
She is looking beautiful in pink, and her boyfriend's style is fabulous too. He is wearing a cool tie and has tied his hair.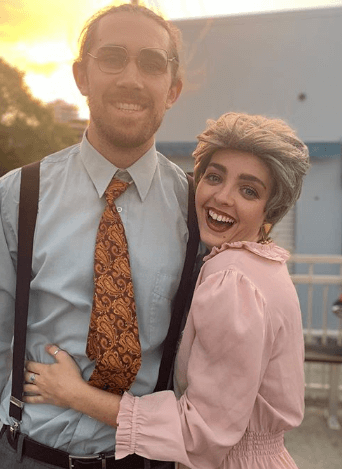 Cleo also posts a lot of pictures to her Instagram profile with her boyfriend and soul mate, Luke D-C.
Recently she posted a picture with him with the caption
"How wonderful life is when you're in the world."
The couple is very much in love, and there is almost no chance of a split up between them.
She does on several weekend gateways and enjoys a lot of vacations. Recently she posted a picture of hers on Instagram with the caption,
"A Weekend award
The couple looks amazing together, and this Instagram post of Cleo proves it.
They have taken this picture in Solaire Apartments, and the view is brilliant, so is the couple.
The time won't be away when the adorable couple gets married.
Will Luke D-C be a wonderful husband, surely! Why not?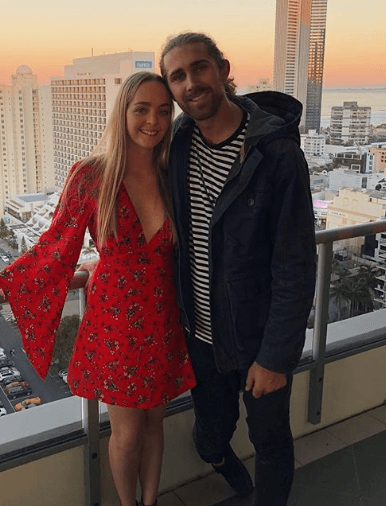 Wiki and career of Cleo Massey
She was born on 19 November 1993 in Launceston, Australia. Her nationality is Australian, and her ethnicity is white.
She has one brother whose name is Joey Massey. She has done a couple of short films, and they are Futility and Humidity Rising.
She played the role of Sophie in The Bureau of Magical Things in 2018. Her role of Young Dee in The Little Things was brilliant.
Stay tuned to vergewiki.com.
Updated On Fri Mar 25 2022 Published On Sun Mar 10 2019 By paper-boat