Facts of Cleo Buckman Schwimmer
Cleo Buckman Schwimmer is famous as a celebrity kid.
She is the daughter of American actor and director David Schwimmer and his then-wife, British artist Zoe Buckman.
Her father is best known for portraying Ross Geller in the popular American sitcom Friends.
For Amazing Articles Of Your Favorite Celebrities,
Stay Tuned To vergewiki
Her parents are still great friends
Her parents, David Schwimmer and Zoe Buckman, first met in 2007. They dated for three years before getting married in June 2010.
In April 2017, after seven years of marriage, they announced they were taking some time apart.
They got divorced the same year. They have been co-parenting Cleo since then.
During an interview with the Guardian, David called his divorce to be heartbreaking.
He said he certainly didn't get married with the idea that it wouldn't last and believed it would.
Following their divorce, he was most concerned about his daughter's adjustment for the first year and a half.
He knew he and Cleo's mom would be okay, he added.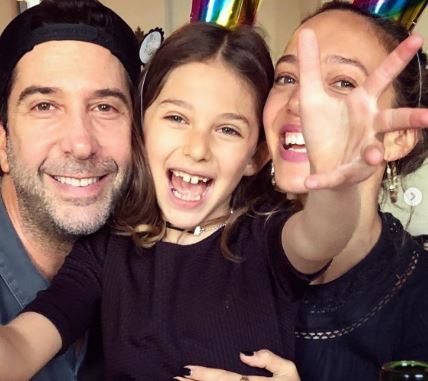 He also said that they have worked out to be respectful, loving, caring, and flexible in terms of their co-parenting and that they are still great friends.
Her mother felt confident to call herself an artist after giving birth to her
Zoe Buckman is an aspiring artist but only felt confident in calling herself an artist after giving birth to Cleo.
During an interview with the Guardian, she said when she met her then-husband David Schwimmer, she was 21 and he was 40.
He was the most powerful person in the couple and in the room.
He knew himself, was established, and had money, while she didn't know herself, wasn't established, and had no money.
When she got pregnant with Cleo, she knew for some reason what to do and put her in touch with a power she never knew she had, she expressed.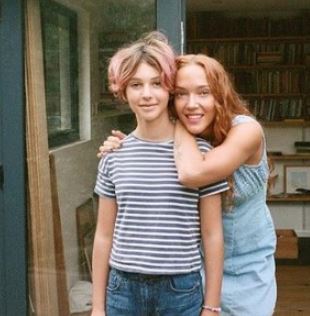 She is a vegetarian
Cleo is a vegetarian.
While appearing on Table Manners with Jessie Ware's podcast, her father shared that Cleo decided to give up meat following an outing with her mother.
"She is a vegetarian, self-declared vegetarian. She just said, "I am a vegetarian" when she was around four or five, he explained.
Cleo had been somewhere with her mom where they were talking about vegetarianism and animal rights, and it just hit her.
And also what he thinks is that Cleo just developed a taste for it. She never really enjoyed eggs. Her weakness, still today, is chicken nuggets or tenders, he added.
She loves beer
Her father played the role of a sommelier in the 2016 TV series Feed the Beast.
While appearing on Late Night with Seth Meyers back in 2016 to talk about the series, he confessed to tasting plenty of vino in order to prepare for the role, after which Meyers put his wine knowledge to the test.
During the conversation, when asked if Cleo was interested in drinking wine while he was drinking wine to research, he said that Cleo asked if she could try, and he let her.
"I thought, Well, if you start saying no, then they are just going to want it more," he explained.
He then went on to say that after having a sip, she luckily said, "Blah," No.
But little did he know she would love beer when he gave her to take a sip, thinking she wouldn't love it.
He said he sometimes finds Cleo stealing sips in the middle of the night.
"I am serious! If I have a beer out, I have to watch it because if I turn my back, she will be chugging it", he added.
Net Worth
Cleo is yet to start her career. As of now, we have the net worth of her father. Her father has a jaw-dropping net worth of $120 million.
Age
She was born on the 8th of May, 2011. She is currently 12 years old.
Updated On Sun Oct 08 2023 Published On Sun Oct 08 2023 By Sabina