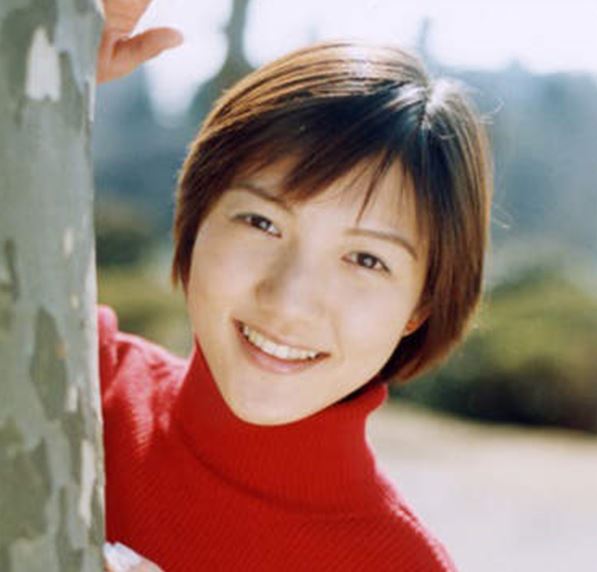 Chiaki Inaba is famous as the wife of one of the most recognized mangakas of all time and the creator of the series, One Piece, Eiichiro Oda.
Inaba is a former Cosplayer, model, and race queen.
How did she meet her future husband?
She met her future husband while she was cosplaying as Nami for the One Piece show at Jump Festa 2002. They instantly hit it off and started dating.
They dated for two years before walking down the aisle on the 7th of November, 2004.
Inaba retired from her modeling and acting career in October 2004 at the age of 25. Together, they are the parents of their two beautiful daughters.
They gave birth to their first daughter in mid-2006 and their second daughter in 2009.
Soon after the birth of their first daughter, her husband bought a mansion in Nerima City, a special ward of Tokyo.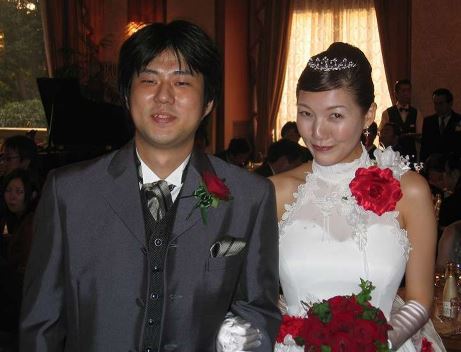 The promise her husband made to her
During an interview back in 2019, Oda revealed that he made a promise to his wife Inaba that he would finish One Piece in 10 years, and they would go on a World tour.
But he could not fulfill his promise as One Piece is still running.
Because he is so committed to his work, he lives in his workplace. So he lives apart from his wife and kids and rarely gets to spend quality time with his family.
He visits his family home on vacation, while his wife and kids visit him once a week at his workplace.
What inspired her husband to be a manga artist?
Oda aspired to become a manga artist since the age of four to avoid having to get a "real job."
He said he loved Disney but fell in love with anime after watching the second episode of Akira Toriyama's Dragon Ball and thought it was better than the Disney stuff.
He started early drawing One Piece Manga.
According to Oda, he liked an anime series called Vicky the Little Viking, and as he did research on pirates for One Piece, he realized that Vikings are the type of pirates.
Since the idea of drawing a manga related to pirates started growing in his head, he started to think of making a serial manga in his secondary school.
But he only started to learn to draw manga when he was 17 after receiving an award for his one-shot manga "Wanted."
He then began his study and went on to work as an assistant to some of the biggest manga artists, including Shinobu Kaitani, Masaya Tokuhiro, and Nobuhiro Watsuki.
During his time as a manga assistant, he was constantly working on his own manga.
The turning point came after he drew two-pirate-themed one-shot stories called Romance Dawn which was the turning point in his career as it featured Monkey D. Luffy as the protagonist who then became a protagonist of One Piece.
He started serializing One Piece Weekly Shonen Jump magazine on the 22nd of July, 1997.
According to Oda, his initial idea was to finish in five years, but despite that, it is not yet finished and continues until now.
He holds a Guinness World Record for the most copies published in the same comic book series by a single author.
Oda talks about health Issues
In a recent interview, Oda talked about the growing health issues he is facing along with his growing age.
While describing the battle between Luffy and Kaido, he talked about his weight issues explaining that he started to gain weight as soon as he started serializing One Piece.
He said that he started to get fat from the moment he started the series, and it was common for him to not to eat for 2 to 3 days and also, he didn't have time to eat because he slept while at it, which is the reason he doesn't eat as much as other people.
Your body starts to feel weak and threatened, so it absorbs anything that you ingest, he added.
He previously also said that he was so dedicated to manga that he had no time to bathe, shave, or enjoy dinner.
Despite not eating for 2-3 days, he is still not able to control his weight, so he is not comfortable talking about these things, he added humorously.
Net Worth
Her net worth is under review.
But we have the net worth of her husband, who is a multiple award-winning one of the top manga artists as well as the man behind successful manga series.
Her husband has a jaw-dropping net worth of $200 million.
Age
She was born in Kanagawa, Prefecture, Japan, on the 4th of January, 1979. She is currently 44 years old.
For Amazing Articles Of Your Favorite Celebrities,
Stay Tuned To vergewiki
Updated On Sat Apr 15 2023 Published On Sat Apr 15 2023 By Sabina