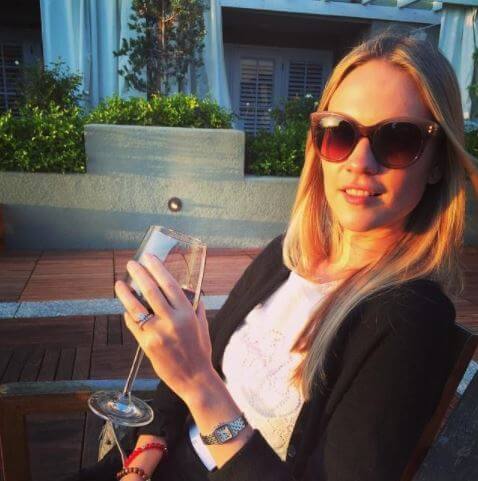 Cassidy Boesch is famous as the wife of American actor Samuel Page, known for his role in 'All My Children,' 'Mad Men,' 'Desperate House Wives,' and 'House of Cards,' etc.
Samuel Page, a graduate of ecology and evolutionary biology, becomes an actor
Samuel Page is a popular Hollywood actor who got his first breakthrough from the daytime soap opera, All My Children.
He has appeared in different shows such as 'Scandal,' 'Switched at Birth,' 'Gossip Girl,' and has acted in a recurring role in 'American Dreams.'
Some of his best performance movies include The Brotherhood, Prison of the Dead, and Micro Mini-kids.
Besides movies and series, he was seen in the 'Yes We Can' video to support Barack Obama's presidential bid.
Page is a versatile person; apart from being an actor, he used to be active in sports.
He was a captain of the football and baseball teams during his school days at Whitefish Bay High School.
In his adolescent days, he had an inkling with the natural world around him, which drives him to graduate from Princeton University in ecology and evolutionary biology in 1998.
After graduation, he knew he wanted to be an actor and shifted his career to becoming a Hollywood actor.
Getting married after falling in love at a first sight
She met her partner at a cocktail party of a friend, the party that both of them were supposed to skip at first.
But luckily they somehow attended the party and got to meet each other.
It was her who was first seen by Page at the door and fell in love with her seeing at first sight.
They spent the whole time of the party talking with each other and later drove her home as her friend wanted to go home.
Surprisingly, she happened to reside in the same neighborhood that Page also shared.
After falling in love at first sight, the couple stayed in touch and later got married.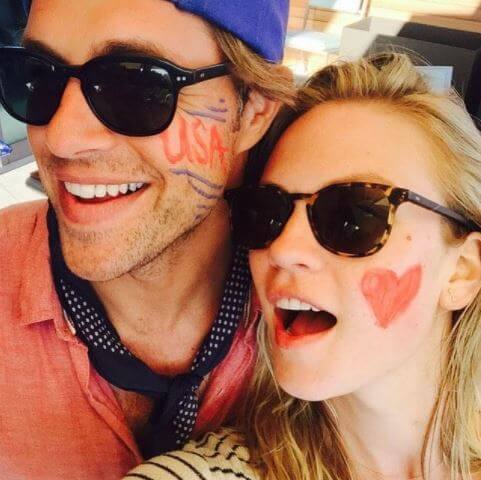 Before meeting her, marriage was not important to her husband
Before their meeting, her husband did not believe that marriage could be a thing for him and is important to his life.
Although he agreed to have a partner to cherish for the rest of his life, he was not accepting the legal aspect associated with it.
But after meeting her, things changed for her husband.
He was heavily impacted by her and realized that she was a great deal to him.
Before he was introduced to her, he had even promised his friends that he would remain single for the entire summer season.
But he could not help himself from breaking the promise after he met her.
A fairytale wedding ceremony
On November 14, 2014, the couple finally tied the knot in front of their family members and friends.
It was a lavish fairytale wedding ceremony that was organized at a villa outside Santa Barbara, Calif.
Some of the celebrity co-workers of Page, such as Jonathan Bennett, who acted with him in 'Mean Girl' and were participants in 'Dancing with Stars,' also attended the wedding who also fulfilled the Groomsmen's responsibility.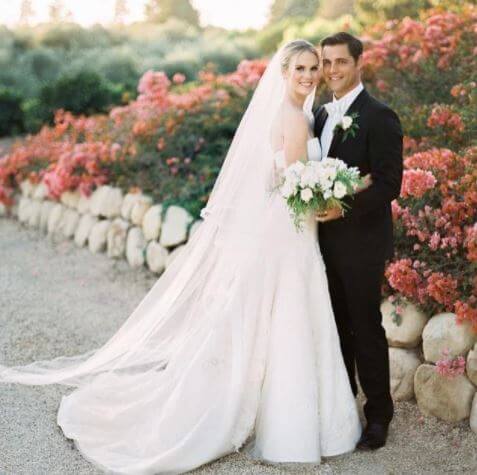 Blessed with three children
She is blessed with three children.
They welcomed their first child as a son, whose name is Logan, on September 27, 2016.
Later they welcomed their twin daughter on August 11, 2017.
The couple is trying to raise their children in a society where helping people are made a priority.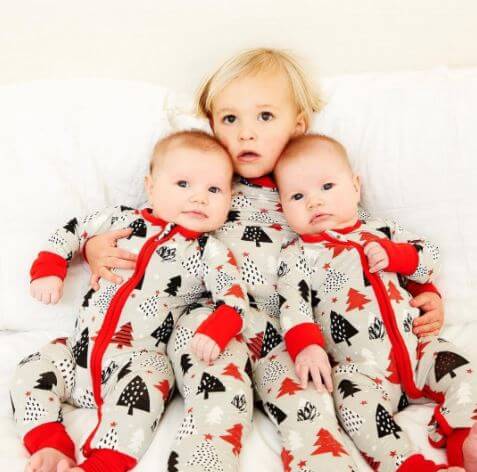 Job of parents
Her job is as a preschool teacher.
Her father, Phil, is a renowned Los Angeles area attorney, and her mother, Vivian, operates the Venice Beach House boutique hotel in the Venice area of Los Angeles.
Sam Page on dating co-workers and relationship advice
During an interview with Cosmopolitan, Page shared his view on dating a co-worker.
When asked if dating a co-worker is tricky, he said it's tricky not in the same way, not where it needs to be kept under wraps.
According to him, even the directors sometimes don't like their actors to be dating as they feel it kind of ruins the on-screen chemistry.
He recalled the long time back incident with his writer, who is now one of his closest friends.
He was working in Spain and had just arrived, and all of them were going for dinner. At the dinner, he was asked if he fancied the woman playing his fiancé in the movie.
Page replied to him, saying she was beautiful, after which the writer asked him to make a vow that nothing would happen until they wrapped.
Adding to that, he said that he would know as he would look at him and see the chemistry change on camera if he did.
Page says it's fine to date a co-worker, but at the same time, it's quite tough when they are not working together anymore.
Sharing his experience, he said he dated one woman before marrying Boesch and that when they talked about their pasts and their exes and stuff, he realized that they sort of linked up with her IMDB page, where he thought,
"Ok, we can date while we are working, but the next time you start a job, I fully expect you to start dating the guy you are working with so I am not taking it too seriously."
During an interview with Young Hollywood, Page and "The Blood Type" co-star Katie Stevens gave some dating advice.
The first question presented to them was, "What do you do when you tell someone how you feel and they don't feel the same way back"?
Katie replied that one got not to take it personally, while Page humorously added that he would probably laugh it off and go 'it was a test, and you passed, so should we order".
The next question was, "What do you do if you get stood up on a first date"?
Page said he had not experienced that, while Katie said her parents met because her mom got stood up on her first date and her dad was across the bar.
She added that her parents had met each other the night before that night at a fundraiser, but they never talked to each other.
Her father saw her mom walk up to her at the bar and asked, "Are you following me."
They got married and have been together for more than three decades, so her dating advice is to find the next cutest guy at the bar and not be a jerk if you are the person standing someone up, while Page added at least sent a text.
The other question was, "What do you do when you are being ghosted by someone you like"? Page humorously suggested calling a therapist or getting one if they don't have one.
Katie said she had been ghosted and had gone through all ranges of emotions like sadness, anger, confusion, etc.
In such situations, hanging out with girlfriends or guy friends helps make you feel like a new person.
The last question was, "What do you do when you have feelings for a friend and worry it will ruin your friendship?
As per Page, one should take a shot, and if it doesn't work out, it doesn't work out.
Net worth
The net worth of her husband is:
| | |
| --- | --- |
| Year | Net worth |
| 2018-2019 | $100K-1 Million |
| 2019-2020 | $(1-2) Million |
Age
Her age is under review.
For Amazing Articles Of Your Favorite Celebrities,
Stay Tuned To vergewiki
Updated On Wed May 11 2022 Published On Fri Nov 13 2020 By shaumya