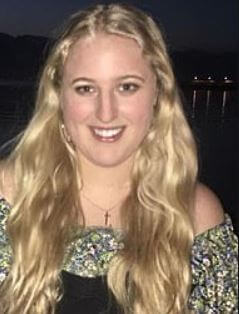 Facts of Cassia Peaches Johnson
Cassia Peaches Johnson is a writer who is best known as the daughter of the current Prime Minister of UK, Boris Johnson.
Parents
She was born to father Boris Johnson and mother Marina Wheeler.
Her parents, who were childhood friends, got married on May 8, 1993.
They met for the first time while attending the European School in Brussels.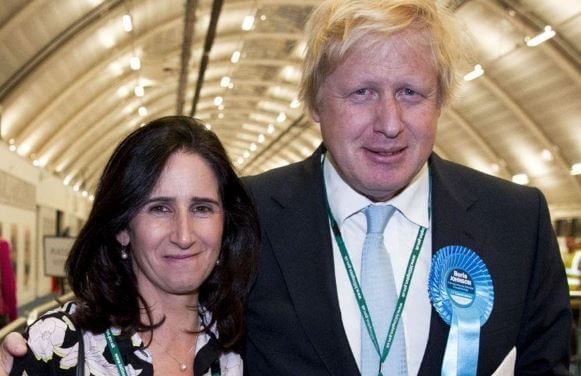 The husband and wife lived together for 25 years before separating their ways in 2018.
Although they separated, they announced that they would continue supporting their children in the days to come as friends.
Father's Romantic Affairs
Before marrying Marina, Boris was married to Allegra Mostyn-Owen. They first met in 1980 at Oxford University.
The boyfriend and girlfriend married in 1987 after dating for a few years.
Their married life did not last as long as they got divorced in 1993.
Boris has been in an affair with a lot of women. He had an affair with Spectator columnist Petronella Wyatt between 2000 and 2004.
It resulted in two terminated pregnancies.
In April 2006, he was alleged to be having an affair with Guardian journalist Anna Fazackerley.
However, they did not comment on anything on the news. Later on, she was employed by Boris.
In 2009, he fathered a child with arts consultant Helen Maclntyre.
Boris is currently engaged to Carrie Symonds. The couple is expecting a baby in June 2020.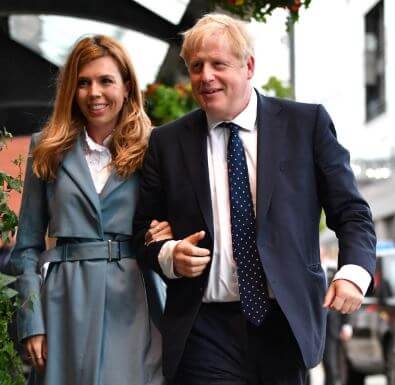 How Many Siblings Does She Have?
She has three siblings, namely Milo Arthur Johnson, Lara Lettice Johnson, and Theodore Apollo Johnson.
Lara, who is 26 years old, is working as an art and fashion journalist in London.
Milo, who is 25 years old, attended the private Westminster School for which his parents paid 27000 pounds sterling per year.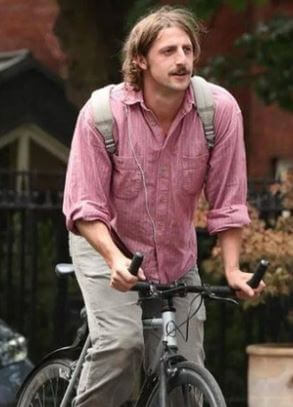 Theodore, who is 21 years old, attended Cambridge University. He is the youngest sibling.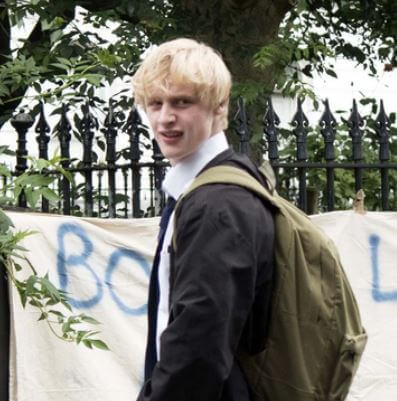 She And Her Siblings Do Not Like Boris
Cassia and her siblings got furious when they came to know about their father's relationship with Carrie.
They believed that the two got together after an affair.
Lara told her friends that her father was a selfish b*****d after she discovered his relationship with Carrie.
All the siblings were in support of their mother.
Is Boris an honest politician?
Boris was invited to a show where he was asked if he was an honest prime minister?
To which Boris replied, saying yes, and explained that the best way to judge that is by looking at what government says it is going to do and later what it actually does.
He also admitted the fact that he is an honest speaker. And Boris confronted that he does his best to represent faithfully and accurately what he believes.
Sometimes it may be controversial and sometimes offensive, but that's what he does, Boris added.
Boris was claimed as a liar by the audience too. When asked about the topic, he simply stated if they were mentioning the statement he had made before, Boris admitted that he was totally wrong and apologized in front of the camera.
Was Boris Johnson deaf?
Well, the real name of Boris is Alexander Boris de Pfeffel Johnson. He has American and British passports.
Young Boris shifted back to England with his entire family when he was just five years of age.
Many of you might not know, but while Boris was a kid, he was deaf. All thanks to the bout of glue ear by which Boris only suffer from hearing loss for a short period.
It's been said that a grommet was inserted in his eardrum, which automatically helped drain the fluid from his ear.
Besides that, when he was in his teenage years, he achieved a scholarship to Eton and then headed on to attend Balliol College, Oxford.
Moreover, Boris also makes model buses. It is not fancy, but he manufactures his own buses, which are made up of old wine boxes with the painted smiling passengers in the seats.
One of his quirky hobbies made him develop the Boris Bus scheme, where he was contributing to making a hybrid bus being published to a public transport system in London.
However, the initiative of it got scrapped as he stepped down as London Mayor.
Nevertheless, he always is surrounded by controversies and makes attention to himself for his personal antics and political scenarios.
Net Worth
Her father is reported to have a net worth of $4 million.
He has accumulated such a massive net worth through his career as a politician.
How Did Boris Earn Money?
As the Prime Minister of the United Kingdom, he earns 150000-pound sterling.
He has held several senior positions in the Government and media over the years.
As a Member of Parliament, he earned 79568 pounds sterling per year.
Below is the list of previous Prime Ministers of the UK and their respective net worth:
| | |
| --- | --- |
| Name | Net Worth |
| John Major | $50 million |
| Tony Blair | $60 million |
| Gordon Brown | $15 million |
| David Cameron | $50 million |
| Theresa May | $2.5 million |
As a journalist in the Daily Telegraph, he earned an annual salary of 275000-pound sterling for his weekly column.
The salary was equivalent to 2291 pounds sterling per hour.
Trivia
Born in 1997, she is around 23 years now.
Her mother was diagnosed with cervical cancer and had undergone two operations.
Although her parents were separated in 2018, the divorce was not finalized. The final settlement was reached in February 2020.
Her mother was pregnant before marrying her father.
Her mother was appointed as Queens's Counsel in 2016.
For Amazing Biographies Of Your Favorite Celebrities,
Stay Tuned To vergewiki
Updated On Sun Jun 19 2022 Published On Wed Apr 22 2020 By paper-boat