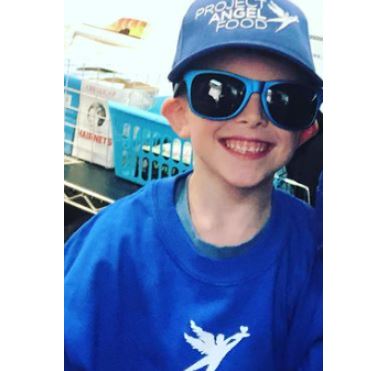 Facts of Camden Harrison Sparks
Camden Harrison Sparks is famous as a celebrity kid.
He is the son of an American-born stand-up comedian, actor, musician, political commentator, and television personality, Hal Sparks.
Who is his mother?
It is yet to be revealed who his biological mother is, so it is still a mystery. But his parents were in a relationship when they had him.
His father debuted him at the 2011 AIDS Walk in Los Angeles.
He wasn't planned
Sparks, during The Art of Fatherhood podcast, revealed that his son was born out of the blue and that he wasn't planned.
Still, he always had the perspective of wanting to have kids one day, what kind of kid he wanted to have, and what kind of father he wanted to be, and he was also emotionally and mentally prepared.
While there are unknowns that you can't fathom as a part of it both emotionally, psychologically, and physically that occur, you can prepare yourself, he said.
According to him, he had made that decision beforehand in a lot of ways, both as part of his journey as a man and also reflecting on his own relationship with his dad, his dad's relationship with his dad, and figuring out what worked and what didn't.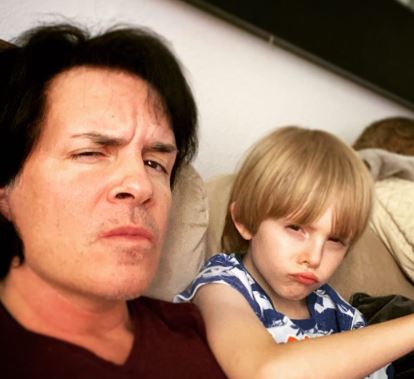 His father is in a relationship with his long-term girlfriend
His father is in a relationship with his long-term girlfriend, Summer Soltis. According to her Instagram profile, she is a dancer, a hypnotist, and a magician.
The couple has been dating since 2012 and is still together, but they are yet to get married.
Soltis has a 21-year-old son Ethan McCoy from her previous relationship.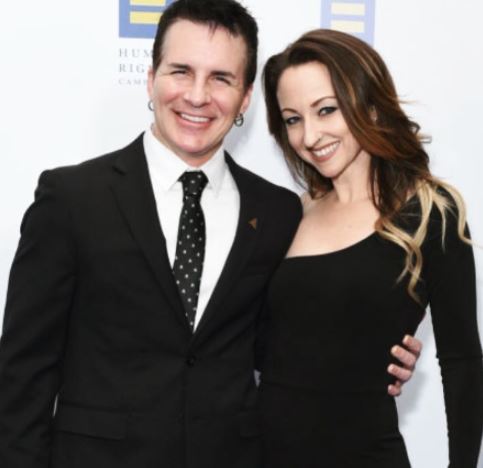 The interesting revelation about his father
According to Sparks, growing up in Kentucky, he didn't have a TV set till he was 15, so he would only get the movies and listen to the records when he was little.
There were a couple of things in particular that were really exciting points. His dad is a bluegrass musician and used to fix instruments for the bluegrass guys.
One day one of the bluegrass could not afford to pay his father and offered to give him two crates of records instead of money, and his father agreed.
The records were mostly comedy records, and Sparks started listening to them when he was around 8 or 9 years old.
He loved it so much, but he didn't know at the time that it was a job as it seemed ridiculous to him that somebody would do that for a living.
But after he moved to Chicago, he realized he could do that as a job, a job you just work at it, you get better, he said.
He was voted the funniest teenager in Chicago at the age of 17.
According to him, as he moved from Kentucky to Chicago, the contrast between rural and city living gave him a lot of material to talk about, and also he was politically active before he could vote.
At the age of 18, he became the host of Treasure Mall, and he was the youngest person to host the game show.
Sparks said he was technically 17 when he got the job but turned 18 while it was airing.
According to him, his dad took him to L.A. to make him audition for some stuff so that he would realize how hard it was, and he would give up and not try.
He auditioned for five things and booked two of them, and he had to choose between the two.
At the same time, he also had another audition, and that was for the game show Treasure Mall.
They picked him because they believed he had the skill of a 50-year-old game show host when he was 17.
As a musician, he plays six different instruments. He is also a martial arts expert and can speak Mandarin and Chinese.
He follows a vegan diet. According to him, he has never smoked, drank alcohol, or tried recreational drugs.
Net Worth
Camden is yet to start his career, so we have the net worth of his father. His father has a net worth of $2 million.
Age
He was born in 2011. He is currently 11 years old.
For Amazing Articles Of Your Favorite Celebrities,
Stay Tuned To vergewiki
Updated On Mon Apr 24 2023 Published On Mon Apr 24 2023 By Sabina