Burzis Kanga is well known for being the ex-husband of American broadcaster Hoda Kotb.
He is a tennis head coach who has been currently serving for the New Orlean Privateers. He was born in the early 1960s.
He has trained both men's and women's teams which awarded him Southland Coach of the Year for three seasons (2021 –Women, 2022, and 2023-Men).
For Amazing Articles Of Your Favorite Celebrities,
Stay Tuned To vergewiki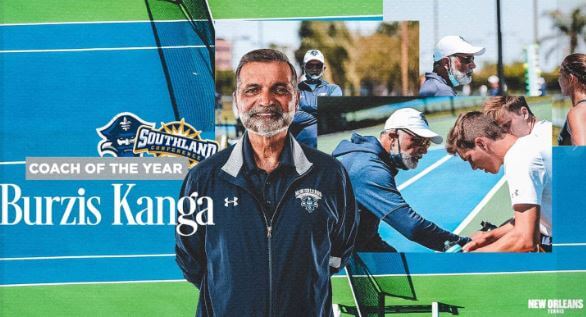 Relationship between Burzis and Hoda
Burzis and Hoda married each other in December 2005 in Punta Cana, Dominican Republic. It was Burzis who proposed to Hoda in May 2005 for marriage.
Sadly, after two years, on February 15, 2007, Hoda filed for divorce. Their divorce got finalized on February 6, 2008.
Reason for divorce
While talking with radaronline.com, Burzis stated that his father was ill and Hoda was ill as well.
He added it was a difficult time, and those were personal reasons for them. He also said they had differences.
Even though he didn't specify how Hoda was ill, later in February 2007, Hoda herself revealed that she batted with breast cancer.
He said his moving to New York to be with his wife somehow put a strain on their marriage.
As he lived in New Orleans for over three decades, he was not used to living in a big city and called New York to be overwhelming.
He wanted to be home which is New Orleans.
Burzis accepted that he was immature and made several mistakes in his marriage but called his short duration of marriage unfortunate and added it was a shame it transpired that way.
As a fact of coincidence, the couple met on Valentine's Day and separated on the same day.
After the divorce, Burzis said he would always cherish the memories he has with Hoda and praised her as the epitome of class.
However, while opening up about her divorce in 2013, Hoda said Valentine's Day is not her favorite holiday of the year as she met and signed the divorce papers with her husband on this specific holiday.
Does Burzis share any children with Hoda?
Burzis and Hoda didn't give birth to any child during their marital period. But Hoda does have two daughters.
She first adopted a daughter named Haley Joy Kotb, who was born on Valentine's Day (February 14). Currently, the daughter is six years old.
Hoda is also the mother of Hope Catherine Kotb. She was also adopted, which was announced by her mother in April 2019. She is four years old as of 2023.
Both of the daughters were recently on their first concert, KidzBop Show, with their mother.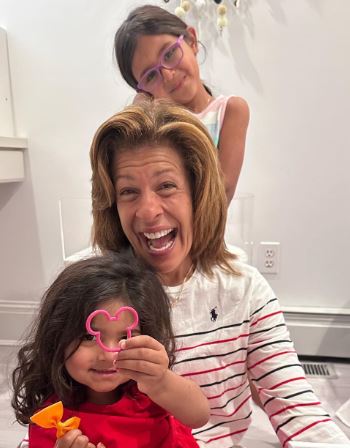 About Burzis ex-wife, Hoda
Hoda Kotb was born on August 9, 1964, in Norman, Oklahoma, United States. She is a broadcast journalist, television personality, and author.
She is a main co-anchor of the NBC News morning show "Today." She holds citizenship in Egypt as well as in the United States.
Hoda was questioned for not wearing her engagement ring.
After having a divorce from Burzis, she started dating financier Joel Schiffman. They had been dating each other since the summer of 2013.
After six years, they got engaged in November 2019.
They were planning for their marriage, but due to the Covid-19 pandemic, their wedding dates got delayed.
In an interview with TODAY, Hoda said that she was asked why she wasn't wearing her engagement ring.
She added that she and Joel had a meaningful conversation over the holidays, and they decided that they were better as friends and parents than we are as an engaged couple.
Journey of Hoda with Breast Cancer
Hoda was diagnosed with Breast cancer, which was revealed in February 2007 when lumps were discovered in her breast by a gynecologist during a routine exam.
The journalist, Hoda, shared how difficult the journey was.
She said to Thrive that when she had a mastectomy, she told her boss at work, her family, and a couple of friends to take some time because she didn't want to be the person who got looked at with sad eyes.
She said she couldn't even stand it with her friends, she felt like a different person.
Hoda with her new book "Hope is a Rainbow."
The Today Show co-anchor Hoda recently came up with her new book "Hope is a Rainbow."
She revealed that the book would be coming on next March, which is inspired by her youngest daughter Hope.
Previously she had also written a book, "I've Loved You Since Forever," which was inspired by her older daughter Haley.
Net Worth
The net worth of Burzis is estimated to be $1 million.
Age
The age of Burzis Kanga is estimated to be in the mid-60s.
Updated On Sat Aug 05 2023 Published On Sat Aug 05 2023 By Smity