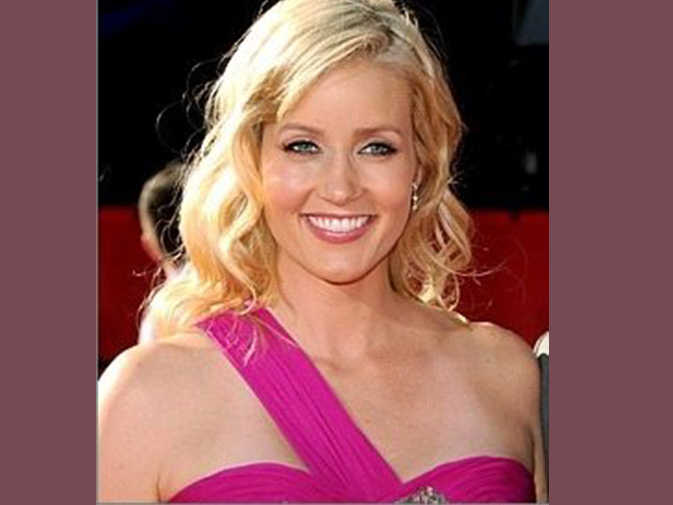 Brittany Brees is a very humble human being, and she is more popular as the wife of Drew Brees. She is a woman with a big heart as she is a social worker.
Her occupation shows that she is having a lot of impact on other's lives.
Married, Husband
She is married to Drew Brees, and her husband is a NFL superstar. The couple got married in 2003, and they are living happily as husband and wife.
The couple was dating from their college times. The couple has a total of four children.
The names of her children are Rylen Judith Brees, Bowen Christopher Brees, Baylen Robert Brees, and Callen Christian Brees.
Here is a very adorable picture of the family. Her husband Drew posted this on his Instagram account.
He has captioned this one as, "Pretty awesome night... capped off with a good after-party celebration with the boys.
That's what you get after sitting still for three hours straight!"
The reason her oldest son Baylen rooted against his dad
Her son Baylen went against his father, rooting for the opposite team, especially when the Saints played the Giants but why?
Drew, while appearing on the Conan O'Brien show back in 2016, revealed the reason behind his then 7-year-old son cheering for Eli Manning and Odell Beckham Jr.
The reason he gave was Baylen's loyalty. According to him, his son is loyal to a fault. He goes to a Newman School in New Orleans, which is the same school Eli and Odell attended, so he chose his school over him.
The green and white run deeper than the blood, he added.
Taking a step further, he recalled a moment when he got home after they played the Texans that year where JJ Watt sort of had a way with him and sacked him a few times.
So, he reached home battered, bruised, and frustrated and embraced his kids. The minute he hugged them, they asked him to play football with them.
Then they said to him,
"Okay, you be Drew Brees, and we will be JJ Watt. You stand there, and we are going to hit you".
He said he just kept going down. There is never a dull moment, he further added.
How did her husband try impressing her during their early relationship?
The couple dated for years before walking down the aisle in 2003. Going back to memory lane, the couple shared their story with Person to Person co-host Lara Logan and Charlie Rose of how Drew tried impressing Brittany during the initial phase of the relationship.
Brittany said, Drew was the kind of guy who made a fool out of himself, and six months later, he was still sort of around her.
So months later, they went on their first date accompanied by Drew's teammates and some of her girlfriends.
They went to the movies, after which Drew's friends started to throw Gummy Bears on the screen.
So, she was trying to get out of the uncomfortable situation, and he was like, Let me drive you home, I can take you home, I can take your friends home, and he was like, I can drive a stick, and so she was like no no, you can't drive a stick.
She added she got a whiplash that night. Then Drew added to say he got stalled out twice and had a good excuse most times at a hill stop sign.
Drew won her over. He is what-you-see-is-what-you-get. He is just a genuinely amazing guy, and he gives love for her too right away, she said of her husband.
Net Worth
Her husband is a National Football League star, and he has a jaw-dropping net worth of 130 million dollars.
Her husband bags a salary of 22 million dollars annually, and these figures are insane.
The couple lives a sensational and luxurious life. Both of them love food. Her husband has uploaded this picture in his Instagram, and he has captioned this one as,
"Pork Butt
Her Husband, Drew Brees
Her husband is a National Football League Quarterback, and he has played for big teams in his career.
He played for San Diego Chargers from 2001 to 2005. He then moved to New Orleans Saints, and he has been part of the team from 2006.
He has a trophy cabinet full of achievements and awards. He won the Super Bowl (XLIV), and he was the Super Bowl MVP. He has won the Pro Bowl 12 times in his career.
He was a part of First-team All-Pro in 2006. He has been named the NFL Offensive Player of the Year two times in his career, and it was in 2008 and 2011.
Wiki of Brittany Brees
She was born in the year 1976 on, and this makes her age 43 in 2019. She celebrates her birthday on the 18th of September.
She was born in the United States of America, and her nationality is American.
Her zodiac sign is Virgo.
Information on her biography is not available in popular wiki sites, but we got you covered.
Her exact height is under review right now, but she is a very attractive woman.
The names of her parents are Kathie Dudchenko and Pete Dudchenko.
Updated On Fri Jun 10 2022 Published On Sat Jul 27 2019 By paper-boat