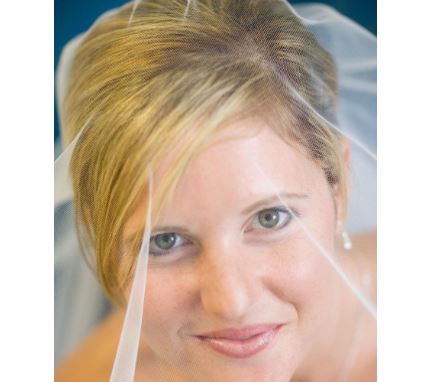 Facts of Britney Knighton
Britney Knighton is famous as the wife of former MLS goalkeeper Brad Knighton. Brad is currently serving as the Unde-17 head coach at Revolution Academy.
Married the love of her life
Britney married her best friend, the love of her life, on the 13th of December, 2008, and they have been together since then.
They welcomed three beautiful kids, a daughter Olivia and two sons, Owen and Brooks. All of their three kids were born in New England, United States.
Her husband never fails to express his gratitude for being the rock of his life and for being a wonderful mother to their three beautiful kids.
In one of his posts, he shared
Proverbs 31:10 "An Excellent wife who can find? She is far more precious than jewels".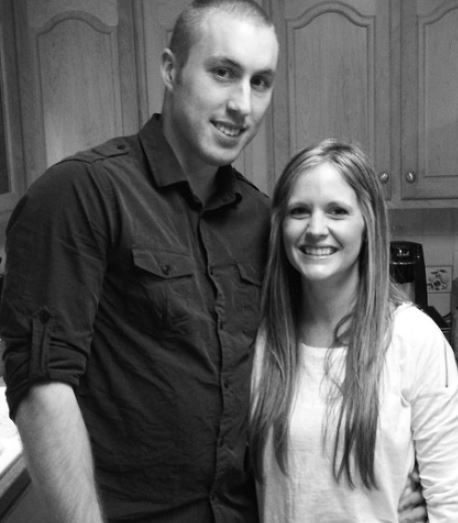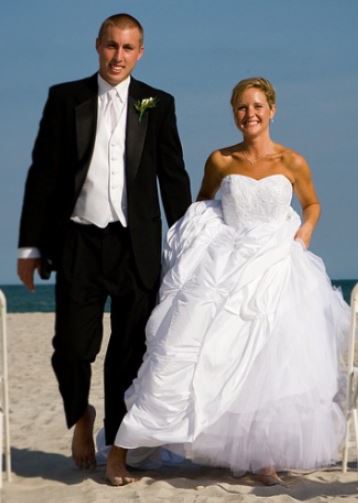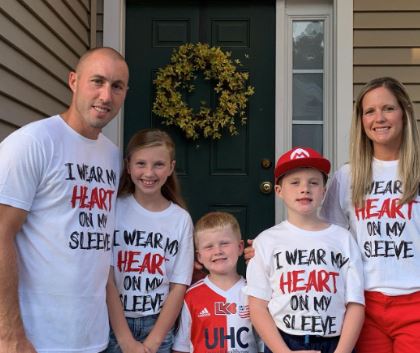 The tragic death of her 11-year-old daughter
Her 11-year-old daughter Olivia tragically died in a boating accident in South California on Wednesday, 19th of July, 2023.
She was struck by a propeller after she fell off the boat with eight other people.
According to the state's Department of natural resources, she was the only one among nine people to get injured.
The 23-foot boat was rocked by a large wake caused by another boat.
The Knighton announced the devastating news via Instagram, mourning the ultimate demise of one of their beloved family members.
In heartfelt condolence, the family expressed being still in shock at the sudden and tragic loss of their beautiful and brilliant daughter to an unfortunate boating accident.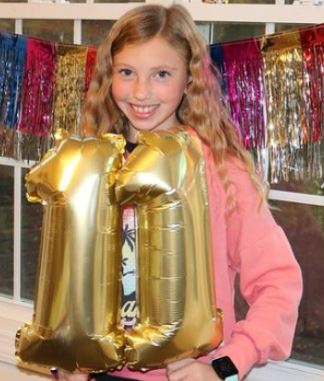 Brad further wrote,
"Olivia loved soccer and the revolution with all of her heart. Our family always felt your support behind us during my career. We will need you and your prayers with us now more than ever."
Her husband announced his retirement after 16 years
Her husband announced his retirement after 16 years long stunning career. Out of 16 years, he spent 12 years with New England Revolution.
During an interview, he went back on memory lane, reflecting on his 12 years of professional career in New England.
He said he was fortunate to be able to play for 16 years, although the decision to retire from his professional career was tough.
According to him, when he first stepped foot in the New England Revolution in 2007, he didn't know how long he was going to be there.
He was like maybe he could do it for a couple of years, enjoy it and live his dream, but as years passed by, having been able to live his dream each individual year, it eventually became more of a career.
And also, when he had kids, their involvement in the games and seeing what their father did was a huge thing for him.
His decision to retire from his career came after certain opportunities came across, and he started reflecting on things.
He said it was time for him as there were other opportunities waiting for him.
Brad is the longest-tenured player in New England Revolution history.
His 12-year experience with the England Revolution, from starting his career there to going up the cup final and winning a supporter shield and then Super League and Open Cup was incredible, he said.
After retiring from his career, he took over the coaching position at Revolution Academy as the under-17 head coach.
He said he always had a passion for coaching.
He had been writing down what happened in the session, what happened in the training, how the games went on the weekend, everything.
So, he had been preparing for the post for several years.
Trivia
Her husband received his first Revolution Humanitarian of the Year Award in 2022.
He holds a US Soccer "B" Coaching license.
He also holds a bachelor's degree in Arts in Interdisciplinary Studies and a minor in Psychology.
Net Worth
Her exact net worth is under review. As of now, we have the net worth of her husband. Her husband has a net worth of around $2 million.
Age
Her age is under review.
Updated On Mon Jul 24 2023 Published On Mon Jul 24 2023 By Sabina