Brandi Harvey is an American executive producer, speaker, and activist. She is more famous as the daughter of comedy legend Steve Harvey.
Family, parents, and siblings
Brandi was born to parents Marcia Harvey and Steve Harvey. Marcia Harvey is an entrepreneur and businesswoman.
She is 65 years old, and she is currently residing in Cleveland, Ohio.
The two first met in the year 1980. The couple was married for 14 years. Sadly the couple could not save their relationship and had to go through a divorce. The main reason behind their divorce was irreconcilable differences. The year of their separation was 1994.
Brandi has a twin sister named Karli Harvey and a younger brother named Broderick Harvey Jr.
She also has three half-siblings from her father's second marriage. They are Morgan Harvey, Lori Harvey, and Jason Harvey.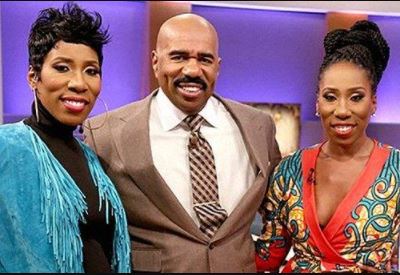 Career, recognition, and activism
Brandi is the founder of a company called "Beyond Her." The main goal of the company is to strengthen the mind, body, and spirit.
She also shares her recipes, diet, and fitness to encourage other women to live their life healthily.
She is the Executive Director of Harvey Foundation, and she is also mentoring young people.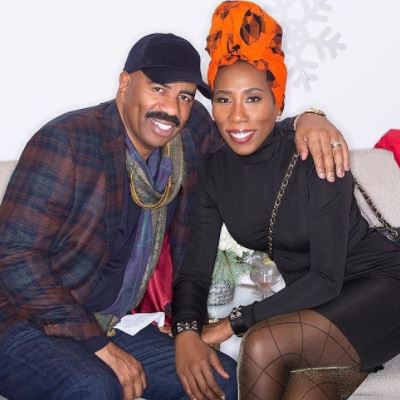 Brandi is also serving and impacting people by speaking in Universities. She motivates people to follow their dreams.
Does Brandi have a boyfriend?
She is following a purpose and wants to impact the lives of people. She is not married right now. She is single and not dating.
She is happy to help, impact people and also bring transformation.
Brandi's fitness journey
She is a vegan, and she believes that mind, body, and spirit are all connected. A balance between the three is a must, according to her.
She also advocates this through her social media accounts.
She was also a part of the National Physique Committee, NPC. She has shared that she took away few learnings from this experience.
They were education, spirit, and motivation.
Steve's struggle with relationships and being homeless
Steve has had an amazing journey to share as well. He has been controversial, broke, and homeless.
He persevered and made it big on the comedy stage.
Steve has struggled a lot in his career, but his relationships have not been perfect either. He has been through divorces and heartbreaks.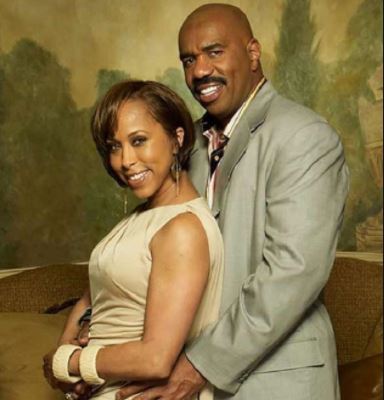 He has stated in interviews that he wants to invest in people and has also regretted trusting people.
Brandi, along with her siblings, honored their dad Steve
As you must be aware, Brandi, along with her siblings, are busy in their own life. However, on their dad's birthday, they decided to give a surprise.
They started the program by sharing their memorable moment with Steve. The first turn was of Karli, where she shared the special moment of her was while she was five years old on Christmas Day.
Then comes Brandi, who shared about the special moment when she was seven years old. She told at that time, her dad had to perform in Orlando for the comedy show.
So they had a chance to go to Disney World as a tradeoff. Brandi recalls how it was the most fun summer excursion with her dad.
No doubt, they shared a burst of great laughter by recalling back those memories again. Turn by turn, all of his children spoke and shared their part of special memories.
Lastly, Steve also felt special and said it was one of his best TV moments to date. To see the whole thing, visit the link given down below.
Hidden facts you didn't know of Brandi
Nobody knows, but she was indeed a teacher back then. After completing her bachelor's degree in the year 2005, she shifted to California.
She started her career as a high school teacher at a school named Los Angeles Unified School District.
However, after a year, the lady earned a place as a certified personal trainer and group fitness instructor.
Later in the date, Brandi also became qualified for the amateur bodybuilding competition, which was also hosted by NPC in the year 2008.
Other than that, she was also once fired by her dad. Yes, she was part of her dad's charity foundation.
Nevertheless, she lost the enthusiasm in the middle and began planning other things. She wanted to leave the foundation and start something on her own.
It was that time when Steve fired her from the position of executive director via staff email.
Getting fired from her dad's foundation inspired her to open her company and to write a book
After getting fired from the executive director post in her dad's foundation, most people were blown away and were curious to know how she got fired from her dad, but the fact was she got fired.
But she feels she was released into her destiny because the energy that was brought into the work made her feel she didn't want to continue to be there.
And getting fired from the foundation pushed her to get out of her comfort zone and start Beyond Her, initially thinking she was going to start as a personal brand and was going to have a book.
But when she got quiet, it allowed her an opportunity to say she wanted something bigger than her.
She wanted to use her life as a way for the people as a vehicle to find healing and peace, a physical and spiritual environment, and emotional freedom.
She went on a silent meditation on Boone, North Carolina, for five days and later emerged that silence into that meditation.
Her journey was beginning within herself, so she created Beyond Her, which could be the platform for not only her but other people to be elevated.
Along with that, she started writing the book. She opened the book telling the story of being fired from her dad's foundation.
She said she knew she was not living up to her highest calling and potential and knew there was much more that she wanted to do with her life and be of service to other people, and getting fired was the moment for her that she thought she had to get unstuck and move forward.
Faith is what she talks about in her book because to get through the mountain or walk through water, your faith is to be tested, and it's not tested when it's easy.
According to Brandi, one gets tested when one gets fired, one gets tested when one does not have money, one gets tested when one doesn't feel at their best, and that is when faith is tested.
Brandi and Karli's special moment with their father
Steve Harvey shared a special moment with Brandi and Karli in one of the episodes of The Steve Harvey Show.
He said that Brandi and Karli were his first kids and would die for them. It was after their birth he became a man, he added.
But the phase was tough for him as he was struggling to find who he was, which led him to a lot of trouble, due to which he was unable to see his daughters for periods.
According to the sisters, as they grew older, they learned the sacrifices and learned why their father was not there, and they respected him for that.
They added that the life they got to live and the blessings they have as a family were because of their father and his hard work and watching him grow had been an amazing journey for them.
Net worth and earnings
Brandi's net worth is approximately 5 million dollars.
Her estimated earnings are given below:
| | |
| --- | --- |
| Time period | Estimated earnings |
| Per month | $300,000 |
| Per year | $4-$5 million |
Age, height, and weight
Brandi was born in August 1982. She is 39 years old.
Her height is 5 feet 11 inches.
She has brown eyes.
She is African-American.
Her nationality is American.
She has a degree from Ohio State University.
For Amazing Articles Of Your Favorite Celebrities,
Stay Tuned To vergewiki
Updated On Sun Oct 09 2022 Published On Thu Feb 25 2021 By paper-boat