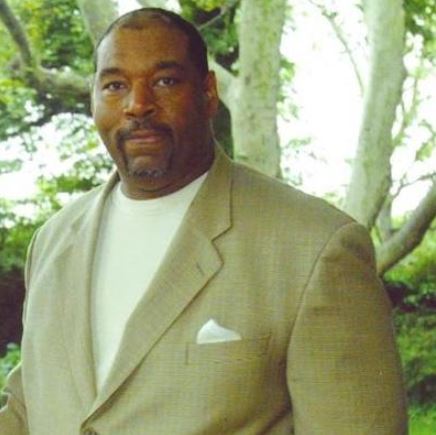 Bert Girigorie is famous as the ex-husband of American broadcaster and writer Wendy Williams.
Girigorie is a sales and marketing professional based in Charlotte, North Carolina, USA.
According to LinkedIn, he has been the president of G2 marketing since 2010.
His marriage to Williams was super brief
Girigorie's marriage to Williams was super brief. He first met Williams in 1992 while she was working at an NYC radio station.
He was working as a DJ at the time.
He dated Williams before getting married in 1994, but his marriage was super brief as they got separated just five months after their marriage.
They got divorced 18 months later.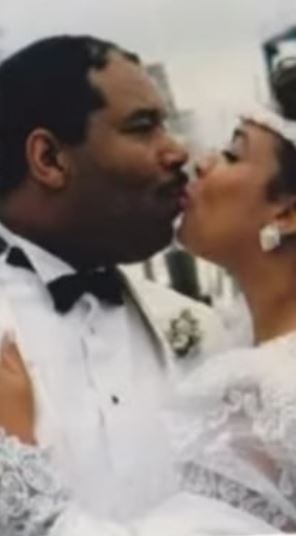 He knew his marriage was a failure from the beginning
Girigorie, during an interview with Radaronline.com back in 2019, opened up about his short-lived marriage to Williams, where he also claimed that she cheated on him with a married man.
According to him, he sensed quite early that his marriage was a failure as they got off to a bad start shortly after exchanging their wedding vows.
He doubted on their wedding day that their marriage might not be what it was purported to be when she had a reporter from "some magazine" and a photographer ride in the limousine from the church to the wedding reception.
It was kind of bizarre, he recalled. But the more bizarre was when she insisted on spending a night out alone while they were honeymooning in Rio.
He also claimed that he realized she had been unfaithful from the very beginning, soon after they divorced.
He said people started calling him up and telling different things about Williams after their break-up, which at that point didn't matter.
He later learned that she was having an affair with someone, but he refused to identify the man's identity, thinking it might impact his relationship with the man's spouse.
Besides that, he also revealed being completely unaware of her alleged drug use. He knew that she was doing drugs, but she kept hiding it away from him.
He assumed she was, but he didn't know anything about it.
Although he was seeing strange behavior from the very beginning as she suddenly turned into a different person, he didn't understand why at that time.
His ex-wife has been going through a lot over the past few years
His ex-wife is going through a lot since she learned that her ex-husband, whom she married in 1990, had fathered a baby with a mistress.
She filed for divorce in 2019, which was finalized in January 2020 after going through a messy divorce.
While appearing on the Sirius XM urban view channel, Williams opened up about her divorce.
She said nobody could help her through that part of life except for herself.
She said she was deeply in love with Kevin and did not regret putting up with him for 25 years. They were married for almost 22 years and together for 25 years.
According to her, she had nothing to do with him having a baby or having a side girl almost 15 years of their marriage because she had known about her since the very beginning.
She said when she found that her ex-husband was a serial cheat, she was pregnant with their son and on bed rest.
She plotted to divorce Kevin and sacrificed a lot of herself to come out successful on the other side.
The more successful they both got, the more of a jerk he became, using his good credit to purchase the property, he chose to wine and dine in his extramarital affairs.
When another girl was on her baby journey, her ex-husband was asking her for forgiveness, telling her to take a moment.
But she was a house mom and plotting as she knew somebody had to get Kevin to get his braces tightened.
She was the face of her show in the morning and the face of their family at the same time, she explained.
She then lost her popular TV show "The Wendy Williams Show" after 13 years on the air.
She has been struggling with health issues for a very long time and also with sobriety following her separation from her ex-husband Kevin Hunter which resulted in her checking into rehab in 2019.
She was also diagnosed with COVID-19 in 2021, after which she was rushed to the hospital.
In August 2022, she announced that she was launching a new podcast, The Wendy Experience, but the podcast is currently on halt, unable to cope with all the issues.
She is currently taking some time to focus on health and wellness as she prepares for a major comeback for the next level in her career, Williams' rep Shawn Zanotti told The U.S. Sun.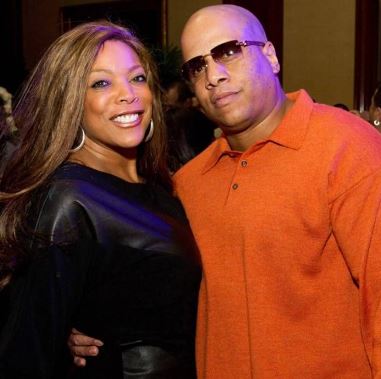 Net Worth
He earns a good amount of money as an entrepreneur, but his exact net worth is currently under review.
As of now, we have the net worth of his ex-wife Wendy Williams.
She has a jaw-dropping net worth of $20 million, which she amassed mainly from her popular show, The Wendy Williams Show. Her salary per episode was $55,000.
Age
He was born on the 13th of March 1964 in North Carolina, United States. He is currently 58 years old.
For Amazing Articles Of Your Favorite Celebrities,
Stay Tuned To vergewiki
Updated On Sun Feb 19 2023 Published On Sun Feb 19 2023 By Sabina