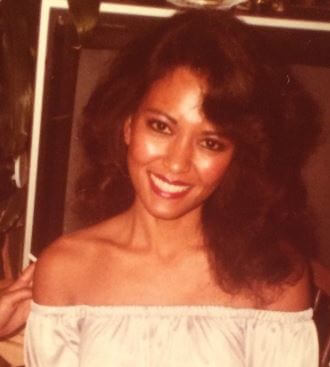 Facts of Bernadette San Pedro Bayot
Bernadette San Pedro Bayot is known as the late mother of singer, songwriter, musician, and dancer Bruno Mars.
She was a hula dancer and a singer.
Married Life And Husband
She was married to Peter Hernandez. He is American by nationality.
The couple met for the first time in a show where she was performing as a hula dancer, and he was a percussionist.
They became friends and after sometimes they fell in love with each other and tied a knot.
They have six children together. They got divorced in 1997.
After their divorce, their four daughters stayed with her, and his ex-husband took their two sons with him.
Peter's wealth condition was not good at that time, so he took his two sons to the slums of Hawaii to live.
Children
Her two sons and four daughters are Bruno, Eric, Presley, Tiara, Jaime, and Tahiti.
They all pursue a career in music. Her son Eric Hernandez is a drummer.
Her daughter, Tiara, Jaime, Presley, and Tahiti, are singers.
Her four daughters formed a band in 2013 named Lylas and have already released a song also.
Her son Eric is a drummer in a band named 'The Hooligans' since 2010, and his brother Bruno is a lead vocalist and guitarist of that band.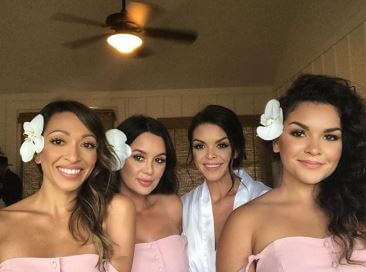 Son, Bruno Mars
Bruno Mars's birth name Peter Gene Hernandez came to prominence after releasing a single song 'Nothin' on You' by B.o.B.
He is best known for his versatile music styles, such as pop, R&B, funk, soul, and many more.
He was born on 8 October 1985 in Honolulu, Hawaii, United States. He was nicknamed Bruno by his father.
He was raised in a musical family with his six siblings, so he has had a keen interest in music from a young age.
He moved to Los Angeles in 2003 to pursue his career in music.
He signed a record contract for the first time in 2004 with Motown Records. He is not married yet.
Death
She died at the age of 55 on 1 June 2013 in Honolulu, Hawaii, at The Queen's Medical Center.
The cause of her death was a brain aneurysm.
Her death devastated her children. She was a role model for her children and was close to them.
In an interview with Latina, Bruno told that the death of his mother changed his life.
Though her physical body is not with him, she is with him everywhere he goes.
He also told that if he could trade music to have her back, he would.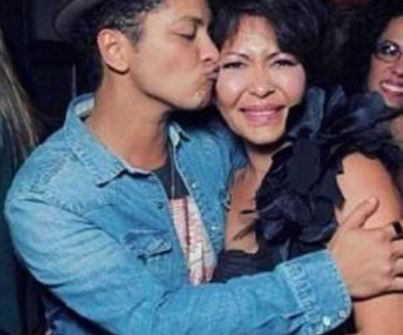 She knew her son Bruno was special the moment he was born
Bernadette's father was a singer, and her mother was a dancer. She grew up alongside her six brothers, where all her brothers sang.
There was always music whenever they got together. It was during the same time when Bruno was born.
She confessed to knowing that she had given birth to someone special from the day her son Bruno Mars was born.
It was automatic for Mars since he was every time surrounded by music, and by the age of two, microphones were what he always asked for.
He was singing before he was talking. He was two when she bought him a piano, and he went on piano playing the tunes.
He started performing at the age of four and would be five nights a week with their group on the stage.
Mars said he was ready to give up everything if doing so would bring his later mother back as he was incredibly close to his mother.
The very first song he wrote while he was four was about his mom, "I Love You Mom," and as soon as he moved to Los Angeles, he tattoed his mother's name, and it was a full name which is very long.
He said of his mother to be the one who taught him to love and what a woman is supposed to be.
What was the reason Bruno Mars changed his father's surname?
Bruno was born Peter Hernandez, but as a toddler, he was given the nickname Bruno by his huge wrestling fan because he looked like wrestler Bruno Sammartino.
Since appearing on stage at four, he was impersonating Elvis Presley. Though he would be in school, his mind would always be focused on performing that night.
At school, he was Peter for everyone, and at night on stage, Bruno, the youngest Elvis impersonator, felt like turning into a batman.
After moving to Los Angeles at the age of 17 to pursue his music career, some people suggested that he do Latin music and some Spanish music because of his surname Hernandez.
To avoid such stereotypes, he took Mars thinking it would be best to sound like he had come from a different planet altogether.
Growing up poor
Artist Bruno Mars recalled his old days. Bruno shared that when he was staying with his family back in the day, they didn't have a bathroom in their house.
So, they had to walk across the park to the other spot that had the bathroom, and sometimes in the middle of the night too.
Many of you might not know, but when the park closed, they lived for two years in the one-room building. He revealed that there would be one bed, and they would all sleep on that.
Bruno claimed it to be his best memories. He says that he doesn't remember the struggle or the things they didn't have, but it's all the things they had.
Bruno further says that they had it all. We had each other, which never felt like that was the end of the world.
Despite not having electricity at that time, they had a thought saying it's all right, it's just temporary, and we will figure this out later, Bruno stated.
He also describes that's the thing that has developed his mentality when it also comes to the music.
Bruno says the same with the music, and he will figure it out; give him some time.
Facts of Bruno Mars
No doubt, he is one of the recognized artists now. However, Bruno mentioned that he got influenced by James Brown.
Moreover, his favorite song is written by James titled "Count On Me."
Bruno went to the school named President Theodore Roosevelt high school situated in Hawaii. Nevertheless, Bruno didn't go to any colleges or music schools then.
When it comes to his favorite meal, he always chooses Chicken Adobo over others. Well, Chicken Adobo is said to be the unofficial national dish of the Philippines.
Other than that, the artist's hobbies include the activities like partying, soccer, tennis, singing, dancing along with playing instruments.
Lastly, Bruno was arrested and was in prison for Cocaine possession in Vegas back in September of 2010.
Net Worth
Her son has a net worth of 175 million dollars.
He manages to earn that sum of income from his career in music.
He earns from album sales, endorsements, tours, commercial ads, and many more.
He is also a choreographer and record producer.
He has already sold more than 130 million records globally so far.
In 2018, he became one of the highest-paid musicians in the world by Forbes.
He has won several awards so far, including 11 Grammy Awards, 3 Brit Awards, 9 American Music Awards, and many more.
He has released three studio albums so far. They are shown below.
| | | |
| --- | --- | --- |
| S.NO | Year | Album |
| 1. | 2010 | Doo-Wops & Hooligans |
| 2. | 2012 | Unorthodox Jukebox |
| 3. | 2016 | 24K Magic |
Trivia
She was born on 14 August 1957 in the Philippines.
She immigrated from the Philippines at the age of 10 with her family.
She was Filipino-American by nationality.
She has six siblings.
Her son Bruno tattooed her name on his shoulder.
For Amazing Biographies Of Your Favorite Celebrities,
Stay Tuned To vergewiki
Updated On Thu Dec 22 2022 Published On Sat May 23 2020 By shaumya