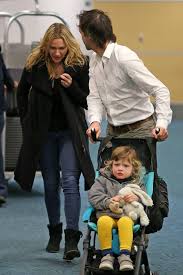 Facts of Bear Blaze Winslet
Bear Blaze Winslet is the son of a superstar mother, Kate Winslet. He is adorable, and Kate has been spotted several times with her son in public.
Here is a picture of mother and son together.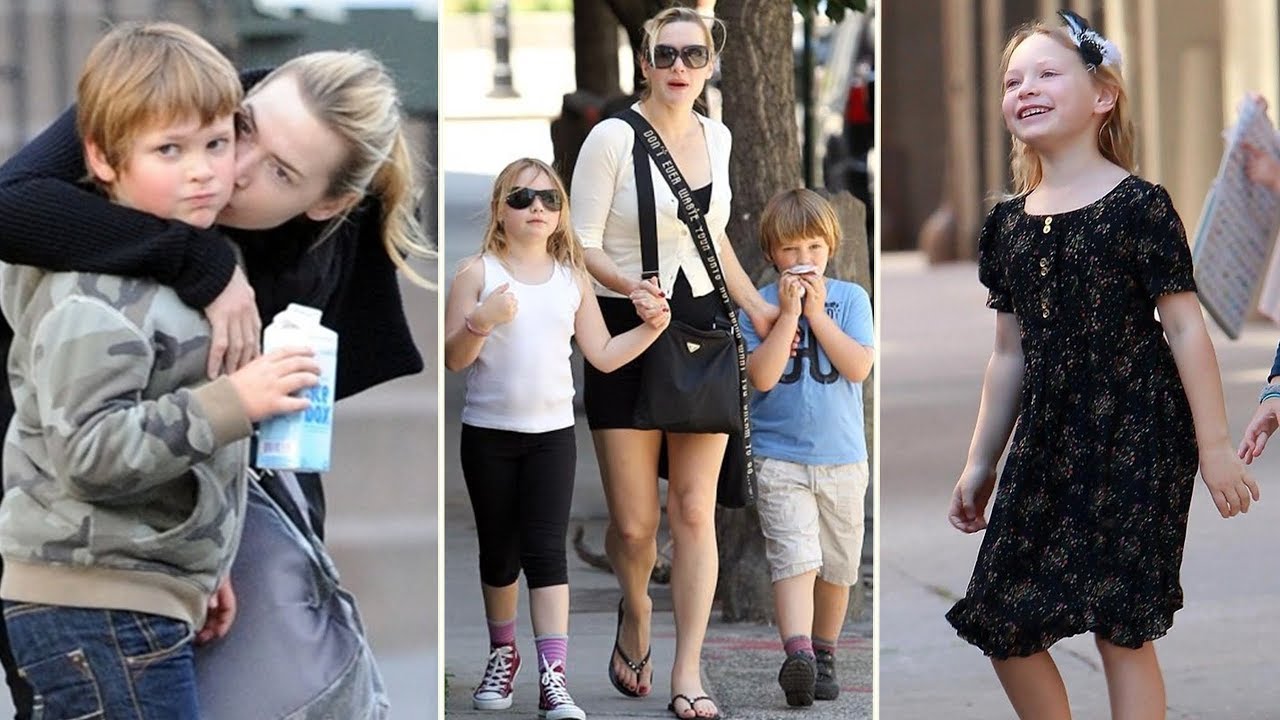 First Love, Skating
Bear loves skating, and his parents support him a lot.
Here is a cute picture of him skating on the streets, and his parents are having a close look at him, fearing if he might fall.
He is being watched by his mom, who is wearing a black jacket and blue jeans.
His sibling is also in the picture.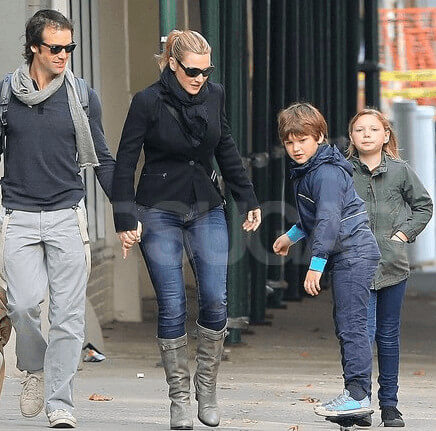 Why did Kate name him Bear Blaze?
There are many reasons behind Bear's name. Kate has said that
"Bear's second name is Blaze because my husband and I met in a house fire basically.
The house burned down and we survived. But we wanted something of the fire and so Blaze was the name that we came up with. Bear Blaze."
Kate and her husband had met in a house which was burning down because of fire. It was on Richard's Necker Island. The couple had gone on a vacation when this incident happened.
The first name Bear has another story behind it. One of Kate's friends has the nickname Bear. She loved the nickname and wanted to add this name to her son's name.
She told this on Ellen Show.
For Amazing Articles Of Your Favorite Celebrities,
Stay Tuned To vergewiki
Here is a video in which she has said this. Enjoy the video.
Sweetest Thing She Says To Leonardo DiCaprio
His mother explains she always got along very well with the Oscar-winning actor. She explains they always laughed together.
She was like any other lady who loved Leonardo, and she was very nervous about working with the man, but when she met him for the first time, she found out that he was such a lovely person.
When Leo was asked about his favorite on-screen kiss, he replied it was with Kate. To this, Kate Winslet responded. He hated the kiss, in reality, a funny moment to adore.
He explains their makeup would swap when they used to kiss.
Kate was asked who should get an Oscar first, and to this, Kate said, obviously Leo.
His mother revealed his career plans.
While talking about her quarantine lifestyle on Jimmy Kimmel Live, her mother revealed his career plan.
When Jimmy said, his six-year-old daughter's number one stuffed animal, the one that will be still with her in college, is a bear named Blaze and feels like she and Blaze are soulmates, to which Kate replied by saying if she is funny having said that Blaze is funny.
She recalled a hilarious moment with Bear Blaze. According to her, he dramatically said that he had a confession to make that was very serious, and she said ok, wow.
Then he again said that he was going to come out with it and was going to say it. He said he wanted to become an actress, to which she reacted by laughing.
But he seriously said it's not funny. He further went on to say that he wanted to become an actress and asked her to sign him up.
She also revealed that her husband changed his name from Ned Rocknroll to Edward Abel Smith after the birth of Bear.
After the birth of their son Bear, she was filling in the doctor's form where she was asked to write mother and father's names, and when she was writing father's name, she was like, uh honey, are we going to keep going like this then he said to write Smith.
Then he changed his name to Edward Abel Smith, which is his birth name.
A superhot, superhero, and stay-at-home dad
His mom Kate praised his dad, calling him a superhot, superhero, and stay-at-home dad, and said she is the luckiest in the world.
According to Kate, he homeschooled Bear for five months, and then Covid happened, and he again continued. She said he is the caretaker of not only his son but also hers.
She asked him earlier if he could do something for her, and he went on saying, "Anything." She further added, saying that despite being dyslexic, he took Bear to read when he has a reading agent and is great at testing her on lines.
He still does it despite having difficulty reading out loud. She also said that he never planned to get married to a woman who is in the public eye.
Having been judged, he maintains a calm and healthy lifestyle eating a vegan diet, doing yoga, taking cold water swims, and handling the spotlight well.
The reason his mom has limited him and his siblings with access to the Internet and social media
Kate Winslet, back in 2015, during a chat with This Morning, while talking about Steve Jobs, where she played the work-wife of Apple co-founder, also revealed limiting her kids' access to the internet and media.
Winslet said she is not a huge fan of them and said she does not have a computer at her home.
But she does have an Ipad, which she uses for reading the scripts and also an iPhone, with which she says having a love and hate relationship.
She recalled being in so much relief when her husband took her email off her phone for the first time while they were away on a half-term.
She also understands that in the computer world, it is important for kids at a certain point as they have to work on things and that so much work is set on the computer but having said that, she finds social media to be a tricky world.
She added,
"We do not have social media at all, we don't have it at all, and it is as simple as that,
While talking to Sunday Times, she also claimed that parents are losing control of their children to smartphones.
She went on to explain witnessing children going out for dinner with parents not even looking up or talking or exchanging greetings as they are too busy with their phones and parents are letting them do it, but she is not letting her kids do it, so she has warned them not to use.
She says that her kids understand that. If they want to have a conversation, then they can call them on the phone or if they want to text, they can, but with social media, it can get a little out of hand, she added.
When her daughter wished she could have a WhatsApp, she let her download it on her phone because she found WhatsApp ok in terms of communicating with a large family.
Her mom keeps her Oscar in the bathroom.
During The Graham Norton Show, Kate revealed keeping her Oscar in the bathroom.
According to Winslet, the Oscar is very heavy, weighing about six to seven pounds, and everyone wants to have a hold on it.
So she thinks the best place to keep the Oscar is at the Loo so that whenever they go for a wee or poo, they can take their time in front of the mirror with Oscar.
Here is why his mom dropped out of school at 16
While appearing on Stephen Colbert's show back in 2016, Kate revealed she dropped out of school at 16.
According to her, she had finished her school exams, and contrary to what people often think about her is that she must have all the diplomas and things and rubber stamps next to her name and crests and training and all kind of degrees.
She went on to say she left school at 16 and went to work in a Delicatessen and made sandwiches so that she could save money to get the train to London to go on auditions.
She would go to London, do the auditions, and get back to work. About three months after her first auditions, they called her back.
She recalled a hilarious moment when she got her first call. She said there was the strangest thing about the way the phone rang, and she was like, It's for me.
Then the owner of the Delicatessen said the phone was for her. She, at the time, was making a turkey sandwich, so she had a turkey in one hand and mayo in the other hand.
She told the guy she could not make a sandwich for him anymore and rushed to the telephone.
On the phone call was an agent for children to inform her that she had landed a role. She was 17 when she first landed a role in Heavenly Creatures.
She said she took the bus to New Zealand and went there by herself. Looking back at that time, there were so many boxes that she was able to take in that one first movie, she added.
When asked how she decides while talking about huge commercial success, she replied she does not know how she makes the decision but she sort of goes on instincts.
It can sometimes be the sound of the title or can be the way the title sits on the front row, or the name of the character.
She also said all of her three kids are very involved in it, and she has to describe the whole story where they will go "you definitely should do, or sometimes they will go, especially her second son, well I don't know, you sort of played that role before and she will be like oh yes.
Net Worth
His mother, Kate, has a jaw-dropping net worth of 45 million dollars.
Mother Kate's Career and Awards
She is a megastar, and her career has been full of awards and nominations.
She won the 68th Academy Awards for the category of Best Supporting Actress for her work in Sense and Sensibility.
She also won the 70th Academy Awards for the category of Best Actress. Titanic is her biggest work to date, and it is very iconic.
She won the 74th Academy Awards for the category of Best Supporting Actress for Iris. She has won three BAFTA Awards for the category of Best Actress in her career.
She has already won the mighty Primetime Emmy Award for Outstanding Lead Actress in a Miniseries for her scintillating work in Mildred Pierce.
She has also bagged herself a Grammy Award for the category of Best Spoken Word Album for Children. She narrated Listen to the Storyteller in 1999, and it was a children's audiobook.
Wiki of Bear Blaze
Bear Blaze was born in 2013, and this makes his age 5 in 2019. His birthday is on 7th December. He is the son of Kate Winslet and Ned Roccknroll.
He has two siblings, and they are Mia Honey Threapleton and Joe Alfie Winslet Mendes.
He has cousins, too, whose name is George Bryn Mawr and Winslet Jones. The names of his grandparents are Roger Winslet and Sally Bridges-Winslet.
His uncle's name is Joss Winslet.
Here is a picture that Kate shared on Bear's birthday.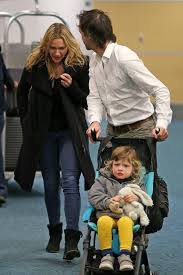 Bear has the genes of a talented father and mother, and there is no doubt he can be the next big thing in the industry. He is super adorable.
Superstar Parents
Bear Blaze is the son of superstar parents Kate Winslet and Ned Rocknroll.
Kate has played a part in mega-hit movies in her career, such as Titanic.
Titanic is one of the biggest movies of all time as it grossed 2.187 billion dollars, and she was one of the main characters in the movie.
Also, know about the star son of Christina Aguilera, Max Liron Bratman.
Updated On Thu Jun 02 2022 Published On Thu May 02 2019 By paper-boat