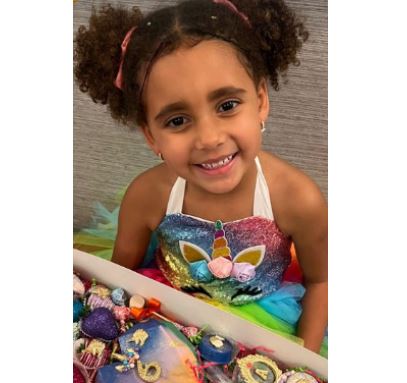 Facts of Azurie Elizabeth Irving
Azurie Elizabeth Irving is famous as a celebrity kid.
She is the daughter of professional basketball player Kyrie Irving who is currently playing for the Dallas Mavericks of the National Basketball Association.
Azurie was named after her paternal grandmother Elizabeth Irving who passed away in 1966.
For Amazing Articles Of Your Favorite Celebrities,
Stay Tuned To vergewiki
Who is her mother?
Her mother is 2010 Miss Texas United States, Andrea Wilson. As per TMZ, her parents have been close since 2013 but separated by the time she was born.
In a court document filed by Kyrie in 2015, he stated that he impregnated 2010 Miss Texas, United States Andrea Wilson, and requested a paternity test to make it official.
He also stated that he wants to set and cover everything the child needs, including medical care, but wants the child to be raised in Texas, where Andrea and her family reside.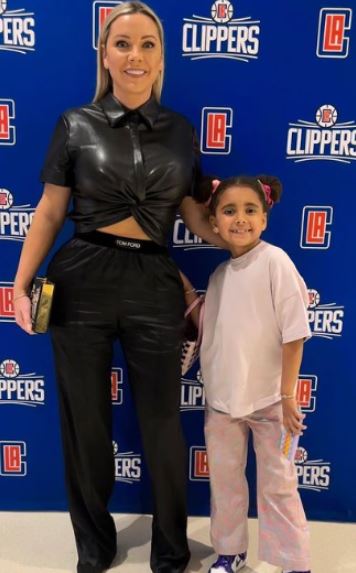 She has two younger half-brothers
Azurie is an elder sister to her half-brother Kaire Irving. She has another half-brother born in 2022, whose name is yet to be revealed.
Both of her brothers were born to her father with his current partner Marlene Golden Wilkerson who is an American YouTuber, blogger, and Instagram model.
They have been dating since late 2018. Kyrie, in an interview, said the family is one of his priorities and has always been. It's an everyday commitment.
Talking about the birth of his second son, he said it was a natural birth, as it was with his first son. He was the doula, mid-husband.
He was playing every role in settling the place for his wife to assure their son arrived safely, he added.
Kyrie also said that he did not get a chance to catch Azurie, who, according to him, was supposed to be a natural birth too, or a water birth but catching his sons feels like he is just carrying on the ancient tradition that his family passed on to him as the chief of the tribe.
She told her father not to mess around
Azurie has a very strong bond with her father. She has stolen the show appearing with her father in his games and press conference.
Kyrie's Instagram posts are flooded with father-daughter moments.
In one of the posts, just before his 12th season, he took his Instagram to share what Azurie told him.
In a beautiful post alongside a picture of them together, he wrote his princess told him not to mess around that year.
Everyone will be watching. "I love You, Azurie Elizabeth," he further wrote with a heart emoji.
What are the ten things her father can't live without?
Her father sat with GQ Sports to talk about the ten essentials he cannot live without.
According to him, none of the ten essentials are extravagant but are essential for his life.
Notebook
The first item is a handy notebook where he pens down ideas and thoughts and also uses it as a journal.
Rolex Sky-Dweller
His other essential is Rolex Sky-Dweller. He started wearing the timepiece to pay homage to his dad because he had lost his dad's watch.
According to him, Rolex Sky-Dweller has a very nice classic brown band that matches his personality.
Cartier Bracelets
He usually wears Cartier bracelets which are gifted to him by his dad.
He had told his dad about his fondness for Cartier Bracelets, so his dad presented him at Christmas.
Skull Candy headphones
He carries skull candy headphones. It is a sort of escape from a lot that goes on throughout his busy day. He listens to a lot of music and podcast.
His favorite is listening to Bruce Lee's daughter's podcast. He first fell in love when they were talking about transcendence.
Wallet
He carries a wallet made up of cork which was given to him as a gift by a media member.
The wallet was made by the media member, initially combining his and Kobe's logo because he was a big fan of their collaboration.
Kyrie later asked him to make one for him with only his logo on it. He has a picture of Azurie in it, which is a reminder every single day that he loves her.
Beard brush
A beard brush is another essential he carries along with him.
Oxy pads
Kyrie says he knew the importance of oxy pads after he saw a friend using them to remove her makeup.
He started using it after a long day or when he was starting his day, and it worked for him.
Cologne
He uses Sauvage cologne by Dior, which is his favorite.
Coca Butter
He carries cocoa butter everywhere he goes to take care of his skin because he has melanin in his skin.
Ice Breakers
His other essential is Ice Breakers. He says it just keeps his day going.
Net worth
Azurie is currently relishing the lavish lifestyle provided by her father, who has a jaw-dropping net worth of $90 million.
Age
She was born on the 23rd of November, 2015, in Dallas, Texas. She is currently seven years old.
Updated On Wed Aug 02 2023 Published On Wed Aug 02 2023 By Sabina