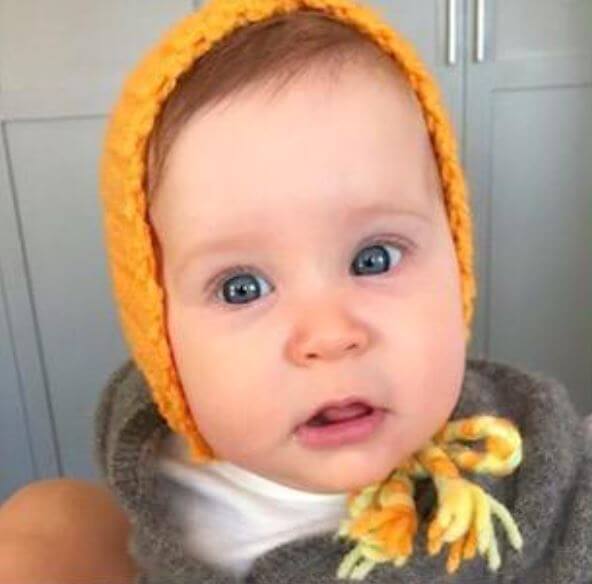 Facts of Avri Roel Downey
Avri Roel Downey is a celebrity kid. She is the daughter of American film producer Susan Downey and actor and film producer Robert Downey Jr.
She was born on November 4, 2014, in Los Angeles, California.
She has one brother named Exton Elias Downey and one half-brother named Indio Falconer Downey.
Her middle name Roel has been inspired by her family members.
The first two characters, 'Ro,' comes from her paternal grandpa, Robert Sr., and his wife, Rosemary.
Also, her maternal grandma is named Rosie, so it also honors her as well.
And the last two characters come from paternal grandma Elsie and her paternal grandpa, Elliot Levin.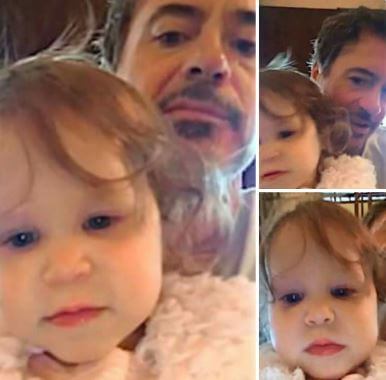 Married Life Of Robert Downey
Robert married Susan Downey in 2005, and they are the parents of two adorable kids.
They first met when Robert was shooting for Gothika alongside Halle Berry while Susan was producing a film with the production company known as Silver Pictures.
At first, Susan was not into Robert because they were working on the same project.
But after some time, her thoughts changed, and she started dating him, and just after a few months, they got engaged.
They have their own production company, which is known as Team Downey. The couple appeared together on the red carpet in October 2003.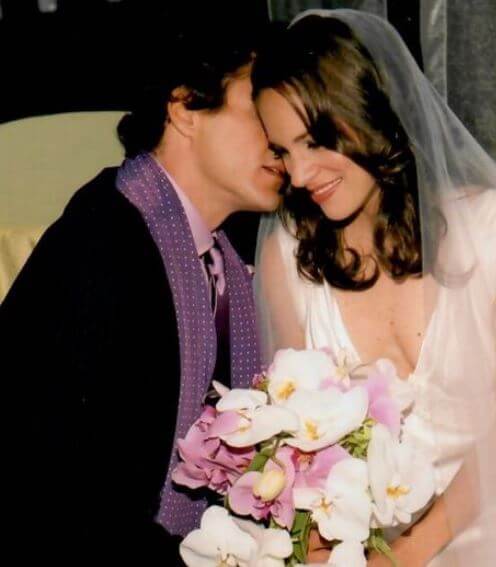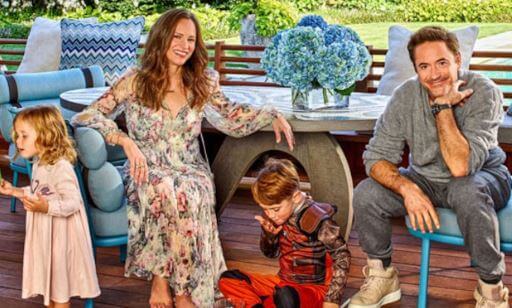 Robert Downey's Past Activities That Were Not So Good
The actor and the film producer Robert Downey was forgiven for his past mistakes by the government of California, Jerry Brown.
He, along with the other persons who were imprisoned for their criminal activities and did not have any record of any other criminal activities after completion of their prison period of 10 years, was forgiven by the government without any kind of terms and conditions.
Vergewiki Prohibits Using This Content On Other Websites
Robert was found guilty in 1996 of carrying a concealed weapon, using and possessing controlled substances, and driving under the influence.
He was ordered to perform a drug test in 1997 via court, which he did not obey, resulting in four months in jail.
Again in 1999, he did not undergo the drug test, which again landed him in jail for one year in the state prison.
After completing his sentence in jail, he was again arrested for the consumption of d*ugs like c*caine and v*lium.
Then in July 2001, he pleaded no contest to the drug charges from 2000.
He was not sentenced to jail, but with some specific condition, he was allowed to stay outside.
He landed himself in lots of problems because of the activities he performed in his past life.
How Did He Get The Role Of Iron Man?
Robert Downey is one of the most talented actors in Hollywood. He began writing and directing independent films in the early 1960s.
His film, the 1969 satire Putney Swope, which was the story about a Blackman who was put in charge of an advertising agency, received the relation widely.
He first debuted when he was five years old in his dad's movie Pound in 1970.
He left his high school in order to pursue acting. Instead of joining Hollywood, he went back to his mother and got roles in small productions.
He became prominent on the New York party scene. Downey became a cast member of Saturday Night Live in 1985.
The producer Lorne Michaels came back to the show after staying away for five years and got a new cast. This was not so good for Downey.
After being discarded from the show, he got a good opportunity in his career.
He got small roles in the John Hughes films Weird Science and Pretty in Pink and Rodney Dangerfield's comedy, Back to School.
He got the lead role in The Pick-Up Artist and Less Than Zero, which was greatly appreciated.
The role played by him as Charlie Chaplin in the biopic of Charlie Chaplin got him recognition, and he even was nominated for the Best Actor Oscar.
He started gaining success, and he was also happy in his life because he got married to his first wife, Deborah Falconer, in 1992, and they welcomed their son after two years of their marriage.
But due to his extreme addiction to d*ugs, he got himself into a lot of problems. He separated from his wife, Deborah, in 2004 and met the love of his life, Susan.
She compelled him to get rid of d*ugs and put forward the condition to get rid of drug addiction to get married to her.
After this, he received a lot of promising roles.
Then in 2008, he landed the role of Iron Man, which is one of the most unforgettable roles in the history of film because of its success.
Net Worth
Avri Roel Downey is too young to have her own net worth. However, her father's net worth is $300 million.
Age
She is seven years old.
For Amazing Articles Of Your Favorite Celebrities,
Stay Tuned To vergewiki
Updated On Sun Sep 18 2022 Published On Sun Sep 18 2022 By muskan